In 2022, Bulleit Frontier Whiskey and First We Feast embarked on a journey to find activists creating a more sustainable future for America's food landscape. Together, they selected a chef, a farmer, a bartender, and an educator to be New American Food Pioneers. Under this initiative, Bulleit Frontier Whiskey gave each pioneer a $10,000 grant from its Bulleit Frontier Fund, a grant administered by Fairfield County's Community Foundation, to reinvest in their communities and to support causes that align with their personal missions. Get to know them through this four-part video series highlighting their work to ensure a healthy, sustainable future for their cities, then read more of their thoughts below. 
As industrial agriculture has come to dominate food production, many American communities have become disconnected from what they eat. Most don't know where their food comes from, how it was grown, or what's been done to it before it hits their plates. With that disconnection comes a host of problems, including diminished access to healthy produce and the disruption of ancestral foodways that tied people to the land, their predecessors, and their cultures. But one urban farmer in Atlanta is fighting to flip that script. Meet Jamila Norman.
When First We Feast talks with Norman, she gets right to it. "My name is Jamila Norman, also known as Farmer J. I am an urban farmer in Atlanta, Georgia," she says. For Norman, founder of Patchwork City Farms, farming is far more than a vocation. It's a calling, a form of community enrichment, a statement of identity, and a connection to Black history. "Visibility and representation is really important. Black farmers are here, we exist, we've been here for a really long time," Norman tells us.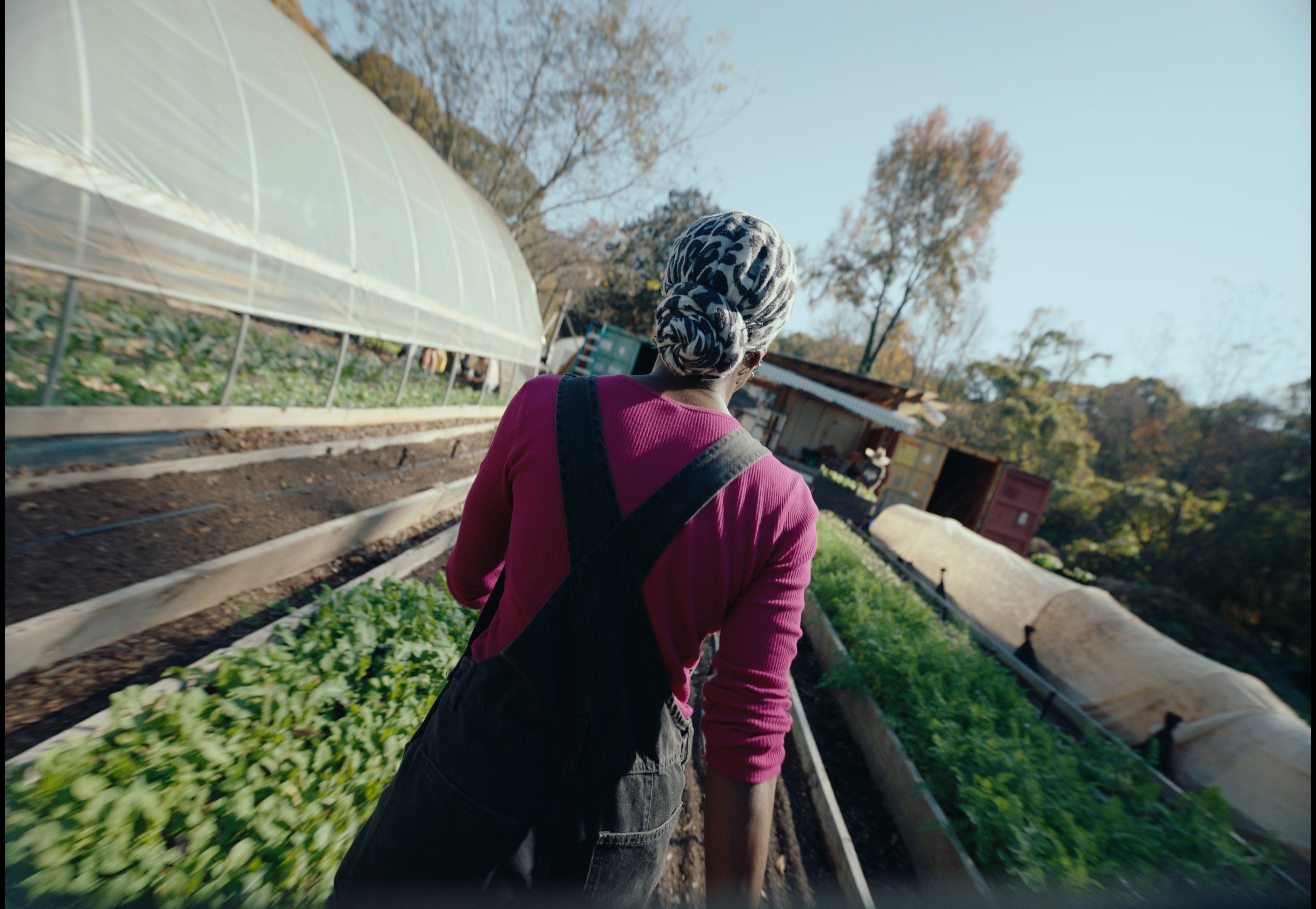 But she didn't start out as a farmer. Norman is, in fact, a city person and former environmental engineer who saw that farming could be a counterbalance to structural inequalities affecting her neighbors. When asked why she started Patchwork City Farms 14 years ago, her response is forthright. "I grew up in the southwest area of Atlanta, which is historically a Black community," Norman offers. "The neighborhoods are beautiful, but the food options were horrible. So I thought, Hey, if I grow food in the city, I'm going to be part of the solution." 
Norman's own neighborhood turned out to be the perfect setting to support her new undertaking. What non-residents might not know is that Atlanta is suited to farming. "Atlanta's known as a city in a forest. It's a city landscape, but there's so much green space right in the city center where my farm is," Norman says. "I'm five minutes from downtown Atlanta. My house is right around the corner. There was a lot of opportunity and a lot of space to grow within the cityscape." 
That particular urban landscape paired with Norman's vision and her hard work allowed Patchwork City Farms to flourish. At first, her urban farm was a source of fresh, organic food for her family, then for her community, and later for local farm-to-table restaurants. "I knew this was something I wanted to do, but I thought of it on the scale of serving my family," Norman confirms. "We started with an acre, which is a lot of space, and we grew a lot. But we also saw we could get this out to people, and it just mushroomed. Then the business followed after that."
Now, Patchwork City Farms occupies one and a half acres spread across properties in Southwest Atlanta. On that acreage, Norman keeps bees, grows flowers, and cultivates a dizzying array of vegetables. "I grow so many things on the farm. Literally, I grow 85 different crops," she explains with pride. Atlanta's unique climate makes that variety and consistent output possible. "Georgia is a year-round, four-season farm," Norman adds. 
Though that bounty has allowed Norman and Patchwork City Farms to sell produce at local farmer's markets and to supply chefs, her mission to provide southwest Atlanta with fresh, organic food remains. Mutual aid is a huge part of what she does. "I do food distribution to local community projects," Norman says. "Generally, I'm working and delivering and working and delivering."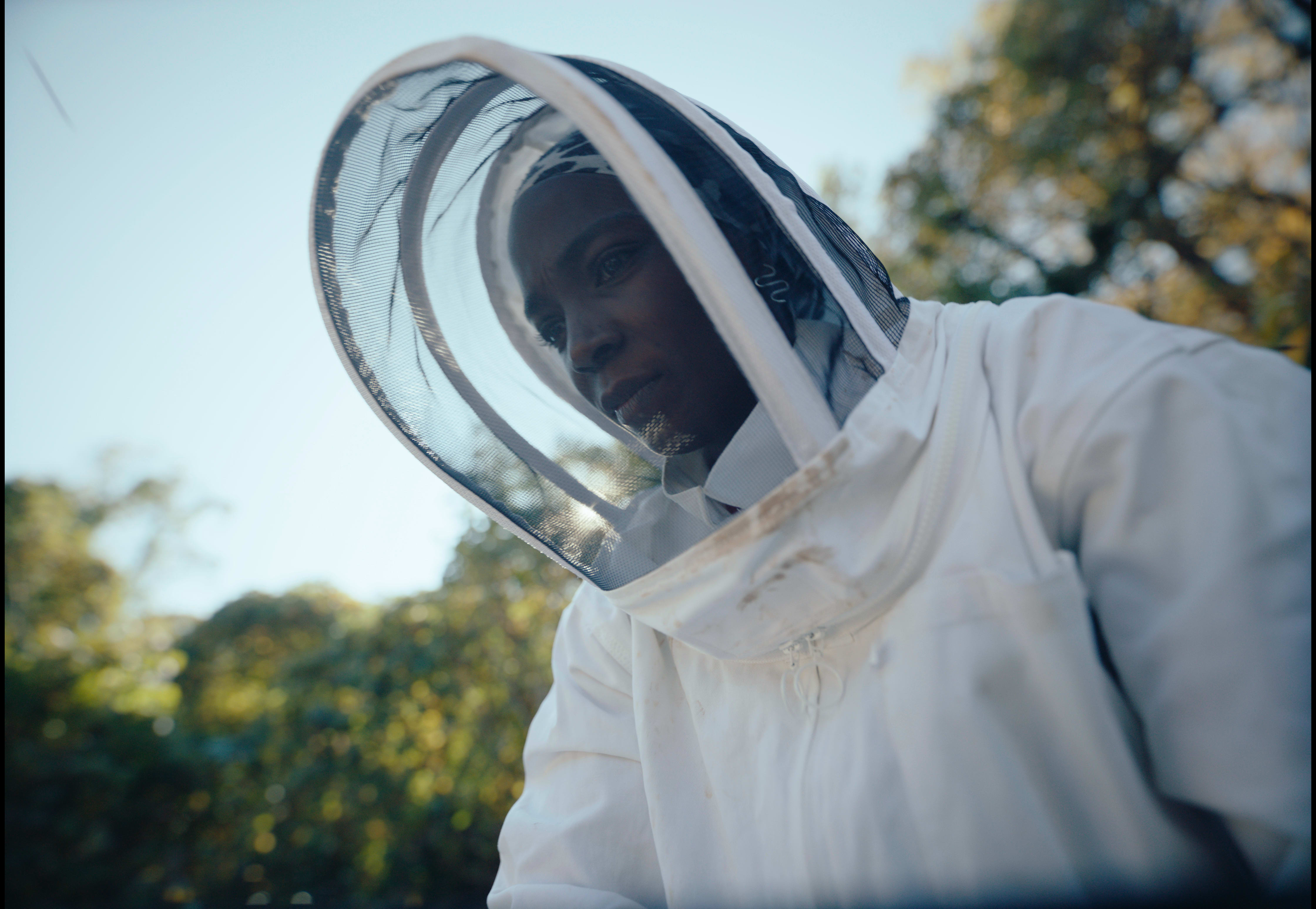 While that schedule is unrelenting, it's also tailor-made for connecting with her neighbors. Between planting, cultivation, harvesting, and deliveries, Norman finds time for "stopping to have a beautiful meal and commune with folks," which "brings that community closer and tighter," she says with gratitude. 
The visibility that comes with community connection has also helped Norman energize others. "There are a lot of people my age or younger who are really inspired by seeing me doing the work that I'm doing," Norman says with pride. "Seeing a Black woman and a woman of color doing this work, they're like, Wow, wait a minute. This is something I can do myself."
Becoming a role model also allowed Norman to expand her own reach after nearly a decade and a half of farming. In addition to Patchwork City Farms, she also co-founded EAT MOVE BeWELL, an initiative that teaches people how to incorporate more fresh and living foods into their diets, with a focus on supporting communities of color. Norman is a writer too, contributing work to OASIS (Oldways Africana Soup in Stories), a collection of stories, recipes, and nutritional knowledge created by Black women.
Now, Norman sees her role as a New American Food Pioneer as a continuation of the journey she embarked on when she founded Patchwork City Farms. "I'm so grateful to be able to use this Bulleit grant to further my mission with food access and getting fresh food out to communities in need," she explains.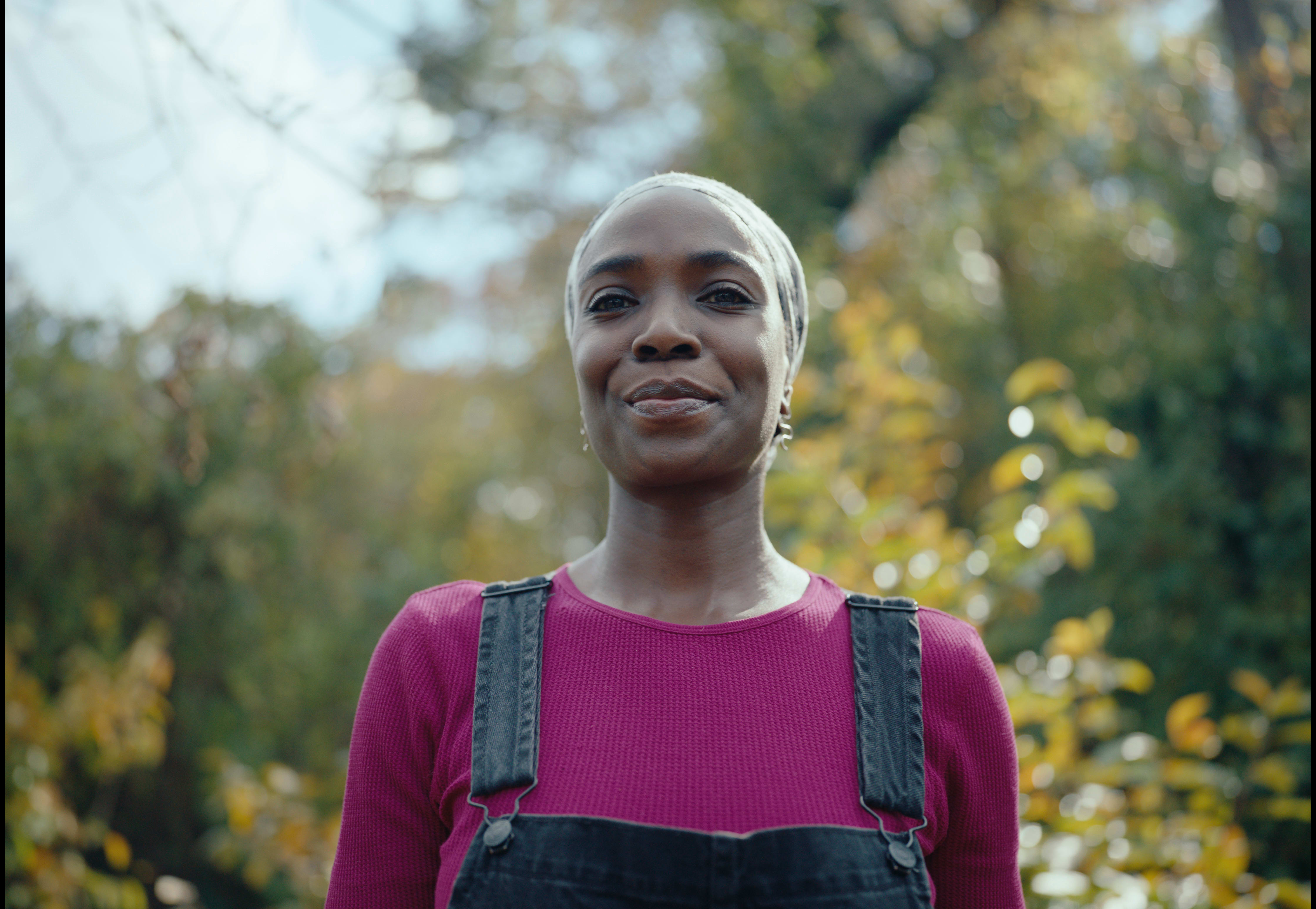 And though much of that mission is forward-looking, with Norman envisioning, "a positive, beautiful future for the farm in a space that is constantly growing and robust," she also knows drawing on history is an equally important part of achieving her goals. As a New American Food Pioneer, Norman envisions, "moving food in a direction of sustainability and honoring ancestral ways of production that were really regenerating soils in the earth." 
In the end, working in the soil and earth is where Norman wants to be. It's not surprising that a self-described "get your hands dirty and get it done kind of person" tells us "I get so much joy from actually being on the farm and tending to the crops and seeing something grow." Indeed, at its simplest, growth is the miracle that Farmer J set out to honor with her first acre of land in southwest Atlanta all those years ago. 
As part of the New American Food Pioneers program, Jamila Norman received a $10,000 grant from the Bulleit Frontier Fund. Norman is using the grant to provide fresh food to communities across Atlanta and to train future farmers. The Bulleit Frontier Fund is a donor-advised fund administered by Fairfield County's Community Foundation.