In 2022, Bulleit Frontier Whiskey and First We Feast embarked on a journey to find activists creating a more sustainable future for America's food landscape. Together, they selected a chef, a farmer, a bartender, and an educator to be New American Food Pioneers. Under this initiative, Bulleit Frontier Whiskey gave each pioneer a $10,000 grant from its Bulleit Frontier Fund, a grant administered by Fairfield County's Community Foundation, to reinvest in their communities and to support causes that align with their personal missions. Get to know them through this four-part video series highlighting their work to ensure a healthy, sustainable future for their cities, then read more of their thoughts below. 
Bartending is a complex craft. It requires vision, imagination, skill, and a palate to rival any chef's. While most cocktail-drinkers recognize that, they rarely consider how a bartender's reach might extend beyond the bar top into the community. But New York bartender Channing Centeno is doing his utmost to change that perception. For Centeno, his bartending career is the ideal platform for promoting diversity and representation in the hospitality industry, while helping him feed his elderly Asian American neighbors.
Like other New American Food Pioneers, Centeno, who is African American and Filipino, traces his passion for food and drink to his family. "The person that sparked my interest in Filipino cooking was definitely my lola, my grandmother," Centeno tells First We Feast. "I used to sit in the kitchen while she cooked. It was really great to be around."
That early interest in family foodways set Centeno on his career path, with the future-bartender entering the restaurant world at an early age. "I've been working in a restaurant since I was 13, 14 years old," he says smiling.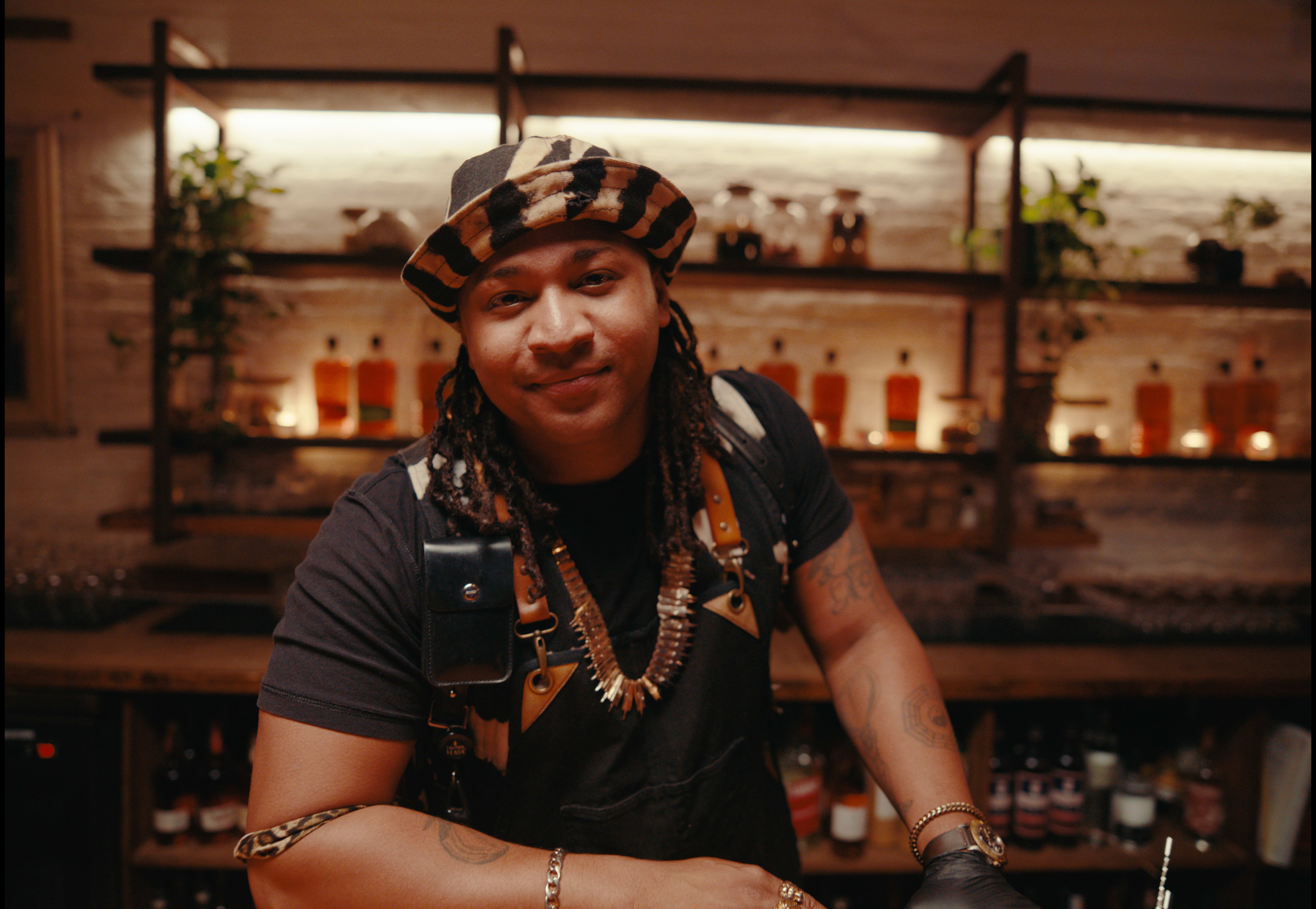 Centeno enjoyed hospitality work from the start and discovered he had a talent for it early on. Still, as he grew in the industry, Centeno noticed he was often an outlier among restaurant and bar staff, which lacked meaningful diversity. "When I was coming up in the bartending world, you didn't see too many people who looked like me. I'm half African American, half Filipino," he explains. "That's one of my motivations that drives me." 
Now, Centeno puts that motivation and drive to good use, working to inspire diversity and representation in the restaurant and nightlife industries. "My mission in the hospitality world is to make sure that representation continues to happen and is passed forward," he says.
To do that, Centeno starts with the cocktails he creates. He injects his heritage straight into his recipes, drawing on ingredients from both the African American and Filipino sides of his family to flavor his creations. "I try to find a talking point within each drink," he says. "When it comes to my Filipino side, there's lots of tropical flavors. That's where it blends in with my African American side, those Caribbean roots. We all grew up drinking mango juice and coconut juice, so the drinks I make are tropical, fruity, delicious drinks."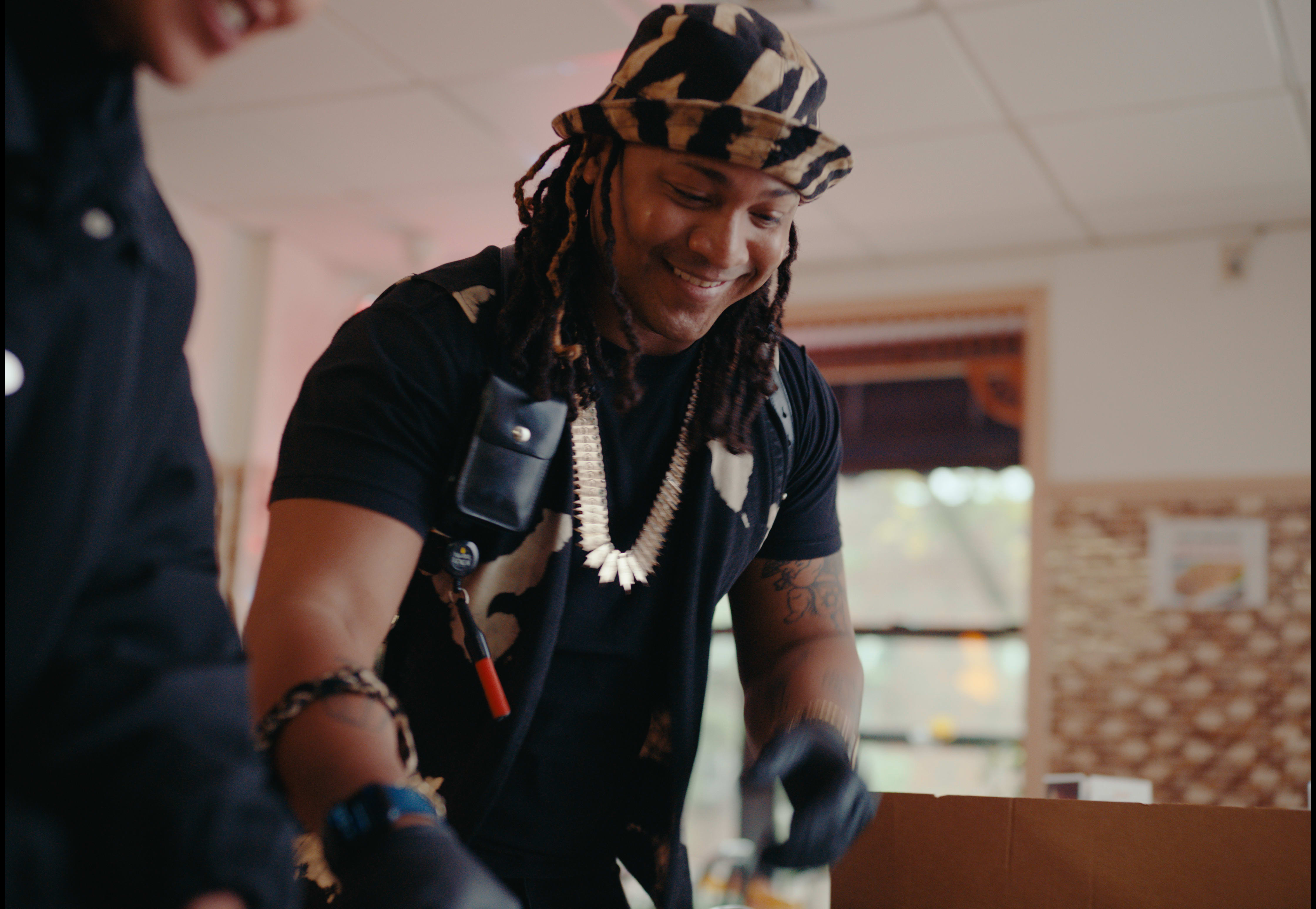 In order to ensure those drinks reflect the traditional flavors of his childhood, Centeno does his due diligence, hitting the streets of New York to gather information straight from the source. "When I'm developing flavors for a new cocktail, I go do my own research," he explains. "It's going to those communities, talking to the people, and investing money back into that community." 
Often that research takes Centeno to Little Manila Avenue in Woodside, Queens. "Phil-Am Food Mart is a go-to market in Little Manila because they have everything you need," he says. "If I'm searching for a flavor from my childhood and I can't find it anywhere in New York, I know I can find it at the Phil-Am Market."
But for Centeno, visiting Phil-Am Food Mart and Little Manila for inspiration isn't a one-way street. While he's there, he works hard to build and maintain relationships with the community. Centeno says that groundwork can empower residents, allowing him to help them more down the line. "I feel like when people in creative positions of power go to these communities, they uplift each other," he explains. "Just building stronger relationships and being a part of the community even more." 
A huge part of that is reciprocating the inspiration and energy he finds in Little Manila. "It's really important for me to give back to the Asian American community and the Filipino American community specifically, because it's what connects me to my roots," Centeno explains. "And one way I want to do that is by helping the elderly. Every time I'm in Little Manilla, I see a lot of people who I see my own grandmother and grandfather in and I want to be able to give back to them."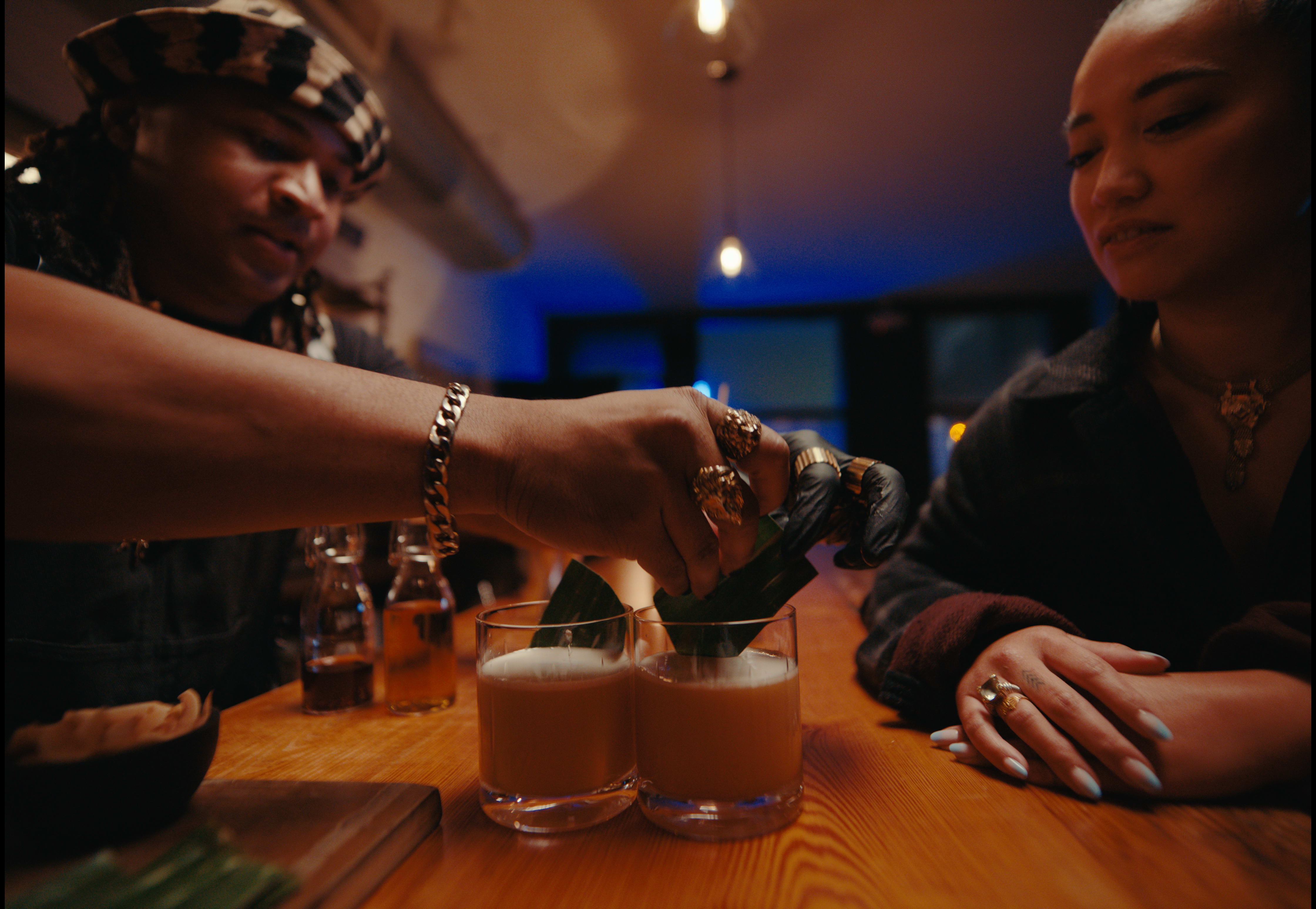 To Centeno, that means feeding them. His work with Bulleit has been a massive help there. "I'm super grateful and super humbled to be able to use this Bulleit grant, which is going to allow me to continue to do great work connecting the elderly AAPI community with better access to healthy, more nutritious meals," he says. 
Along those lines, Centeno is working hard to push that cycle of representation, community service, and creativity forward. "A positive future to me is seeing people who come from different ethnic backgrounds that weren't represented as much in positions of power," he says. "To give gratitude and pay thanks to their roots is a full circle moment that I want to create more." If Centeno's track record is any measure of future success, his creativity, compassion, and drive should be more than enough to keep those cocktails flowing and the elders of Little Manila well-fed.
As part of the New American Food Pioneers program, Channing Centeno received a $10,000 grant from the Bulleit Frontier Fund. Centeno is using the grant to buy and deliver nutritious meals to the elderly AAPI community in New York. The Bulleit Frontier Fund is a donor-advised fund administered by Fairfield County's Community Foundation.