This year, Bulleit Frontier Whiskey and First We Feast teamed up to honor activists who are creating a sustainable future for America's food scene. Together, they identified chef Yadira Garica, farmer Jamila Norman, bartender Channing Centeno, and educator Kerry Brodie as crucial players in that world, bringing them together as New American Food Pioneers to celebrate their work and tell their stories. Under this initiative, Bulleit also gave each New American Food Pioneer a $10,000 grant from its Bulleit Frontier Fund, a grant administered by Fairfield County's Community Foundation, to reinvest in their communities and to support causes that align with their personal missions.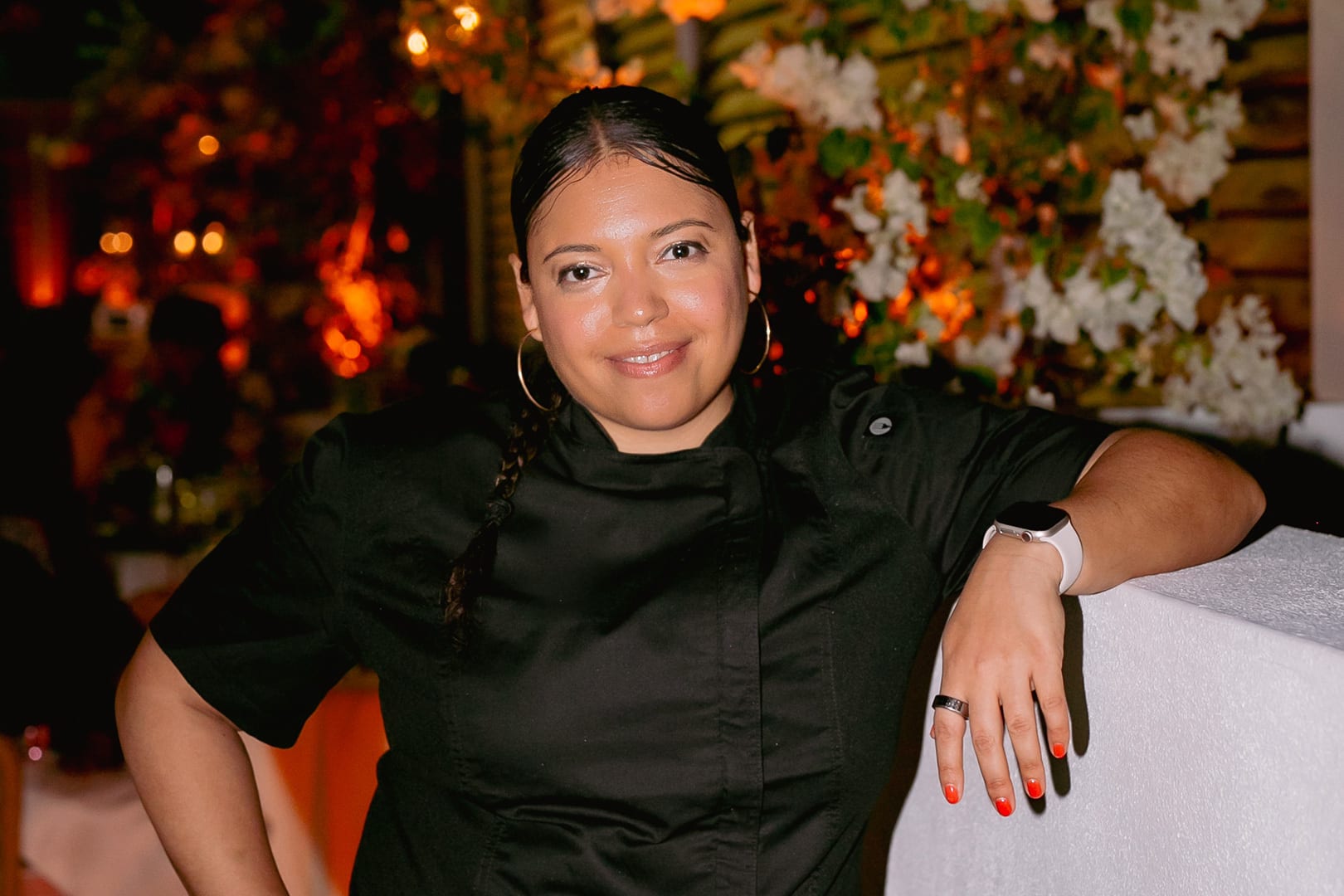 In celebration of this initiative, the New American Food Pioneers, Bulleit, and First We Feast recently convened at South Beach Miami's Esme Hotel for a dinner featuring a menu by Chef Yadi and drinks from bartender Channing Centeno. 
True to her mission of "celebrating the great mother and [her] ancestors" through food, Yadi created a three-course menu under the heading Quisqueya, which means "the Mother of All Lands" and is the indigenous Taíno name for the Dominican Republic. Kicking off with passed hors-d'oeuvres like rice and pigeon pea arancini and surf and turf pastelitos, Yadi's creations dazzled attending celebrities and hospitality insiders including Bebo Dumont, Emily Elyse Miller, DJ-producer Silent Addy.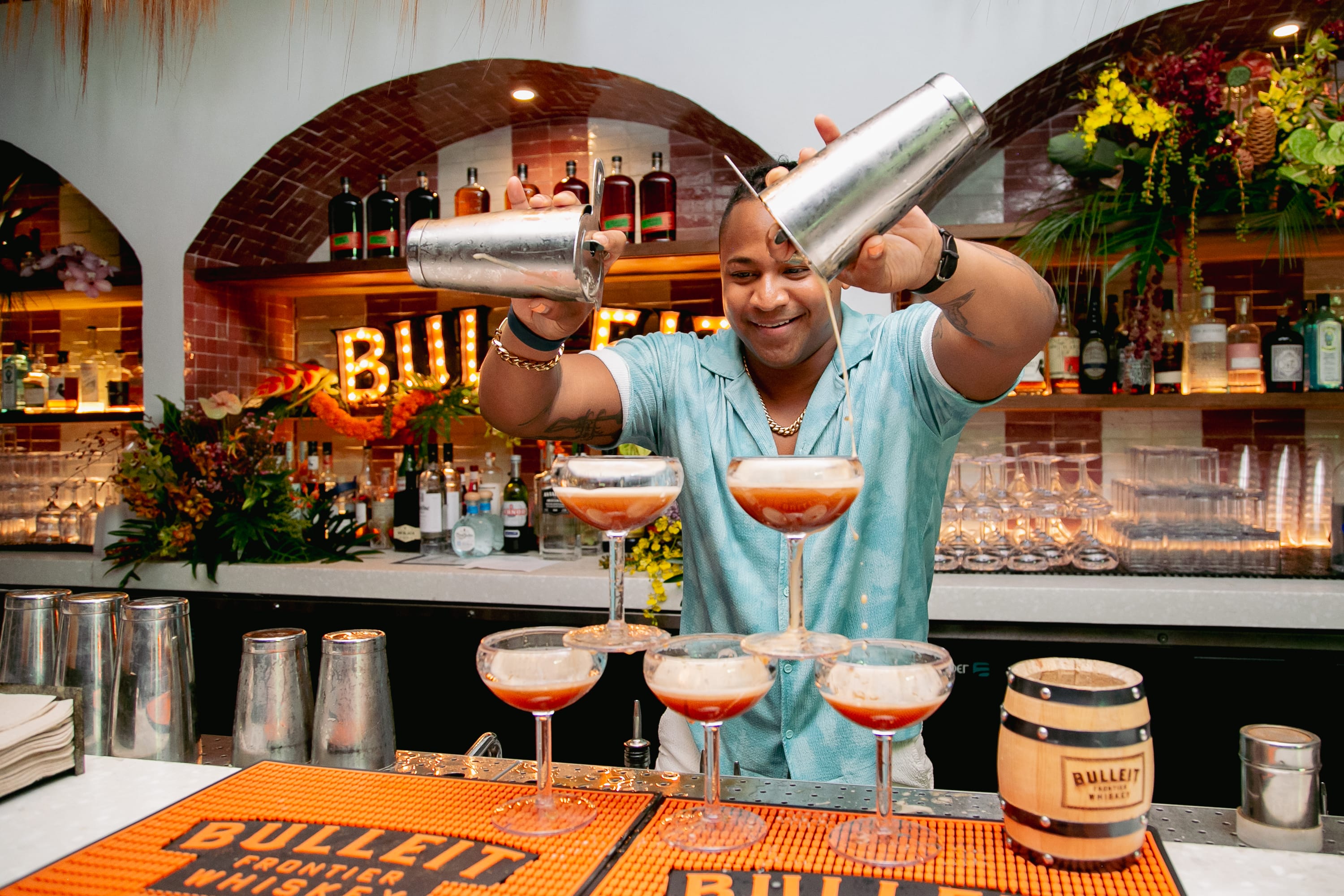 Gathered atop Hotel Esme's roof, diners then enjoyed a first course of red snapper crudo paired with a Bulleit-based Chinola Parchita cocktail, followed by a second course of crispy plantain and yuca pave with a Jarabacoa Espresso Martini. 
For Yadi and Centeno the food and cocktail pairings were true collaborations honoring each person's heritage. "My favorite way to work is connecting with someone who has a vision and seeing how I can make their vision come to fruition through cocktails," Centeno told First We Feast. "So I used flavors of the Dominican Republic and the Philippines."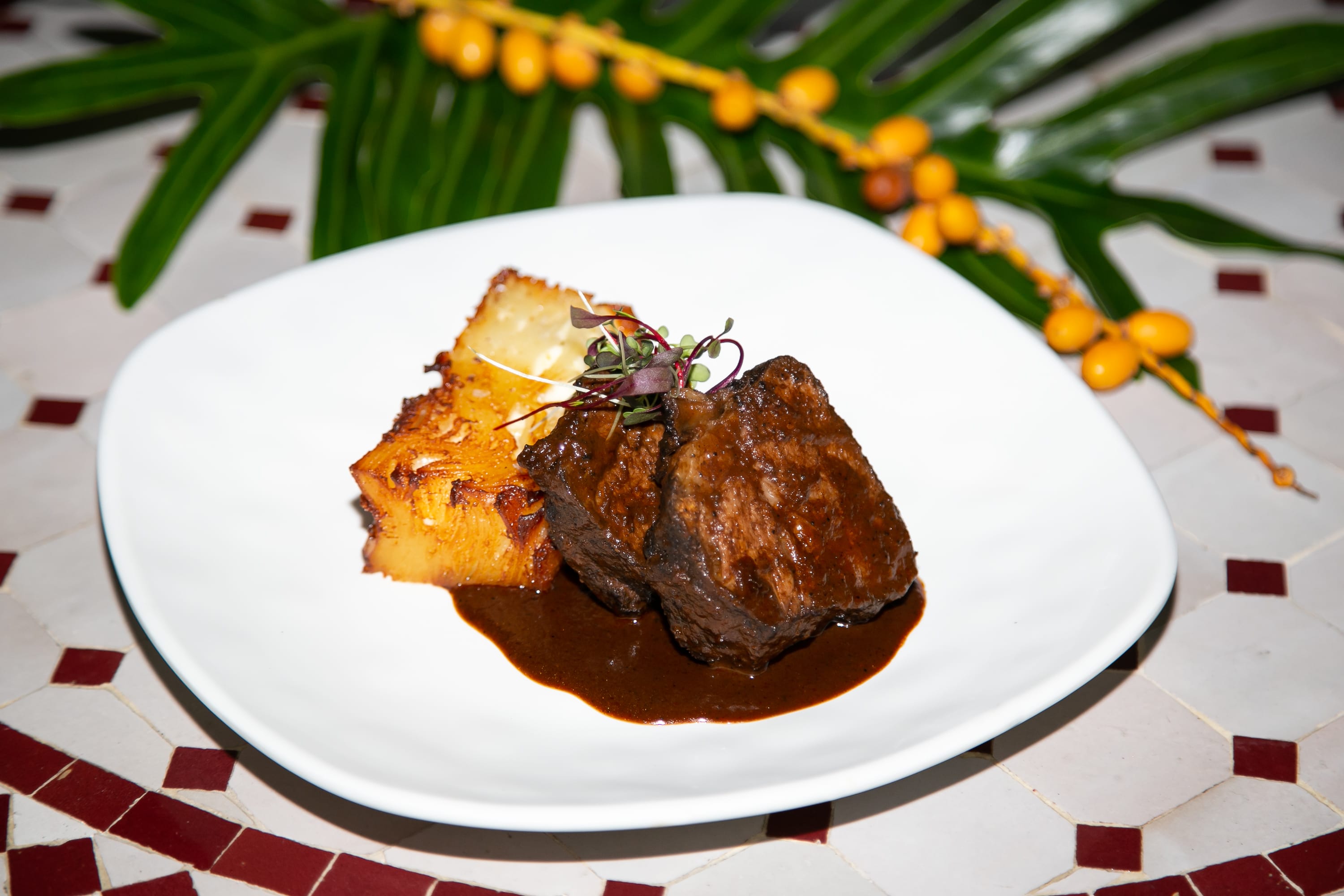 According to him, there's plenty of overlap, with Dominican and Filipino cuisine utilizing ingredients like passionfruit, banana, and coffee. Accounting for those cultural histories, he created the crisp, acidic Chinola Parchita passionfruit, pineapple, and lemon cocktail to harmonize with the seafood of Yadi's first course. For the second course, Centeno calibrated the rich espresso, banana, and Bulleit rye flavors of his Jarabacoa Espresso Martini to complement the cacao and coffee braised short rib of Yadi's crispy plantain or yuca pave.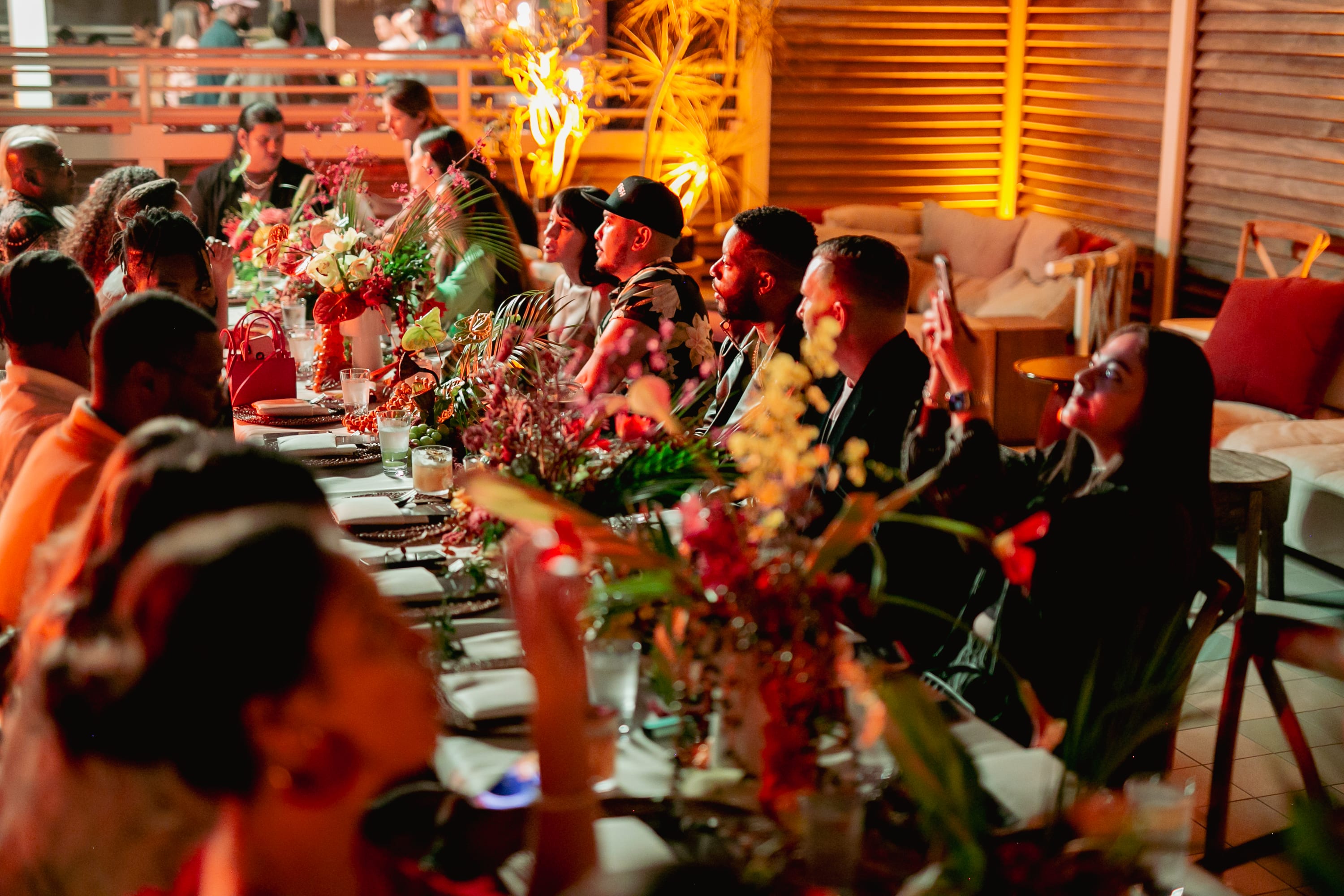 After dinner and drinks, it was time for dessert. Much to diners' delight, Yadi rolled out a sumptuous tres leches cake before closing things out with a speech.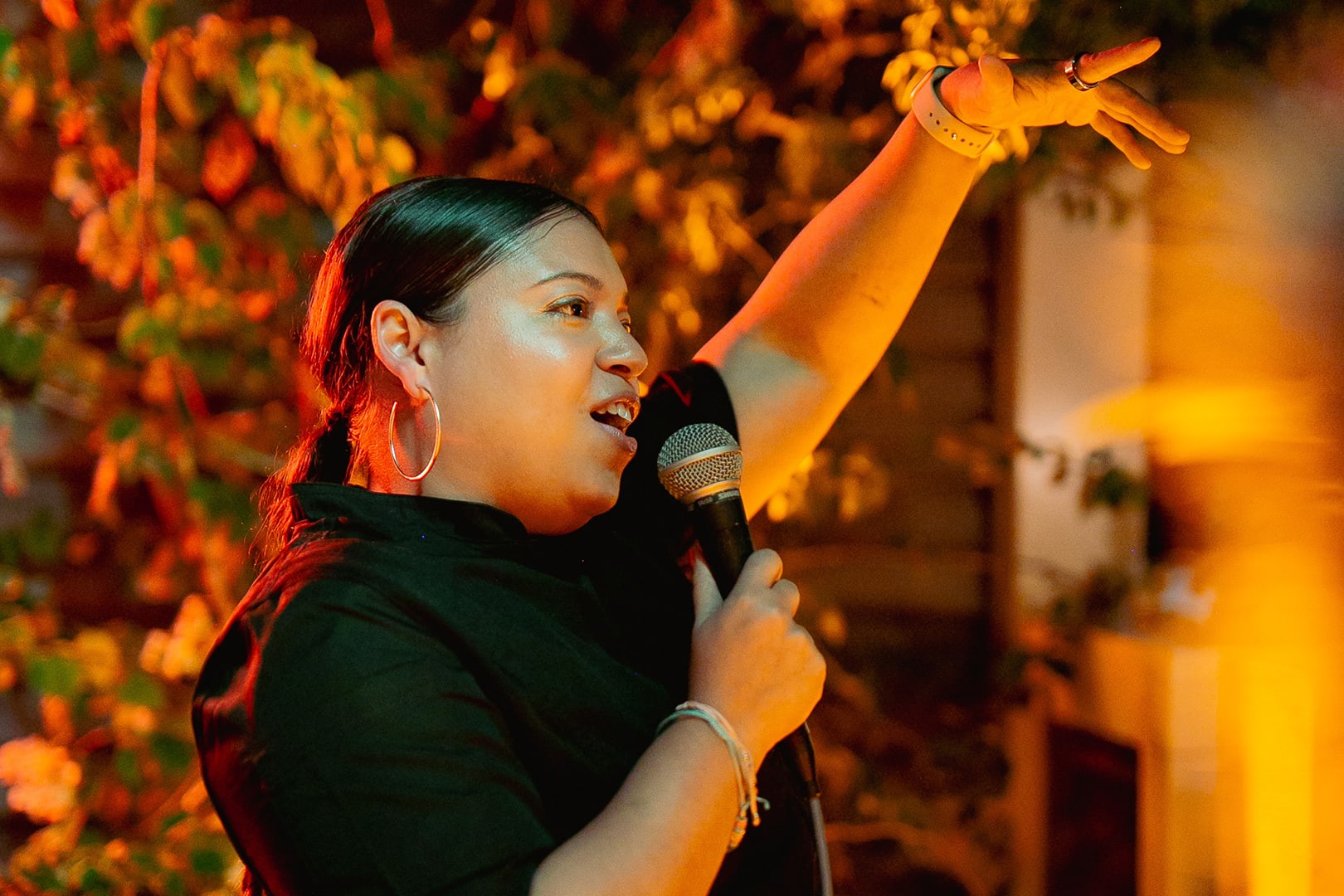 "My Black and brown people stand up. We in here," she said. "I always say that's a revolutionary act in itself and I'm really thankful to First We Feast and Bulleit for putting this together because we need platforms to tell our stories." And that's what the New American Food Pioneers initiative is all about.