At age 26, Compton rapper YG has already released two classic albums, My Krazy Life and Still Brazy. Seems like as good a time as any to eat some ridiculously hot nuggets for the Internet, which is exactly what he does on the latest episode of Hot Ones. During the challenge, the West Coast hip-hop icon crushes Scovilles while discussing his most controversial tracks, his love of Toms, and the best chain pizzas.
Not since the likes of Gunplay and Tommy Chong has a guest been so unaffected by the Scovilles. YG walked into the studio talking a big game about his chile cred, and he did not disappoint. This is about as much reaction as the peppers could get out of him: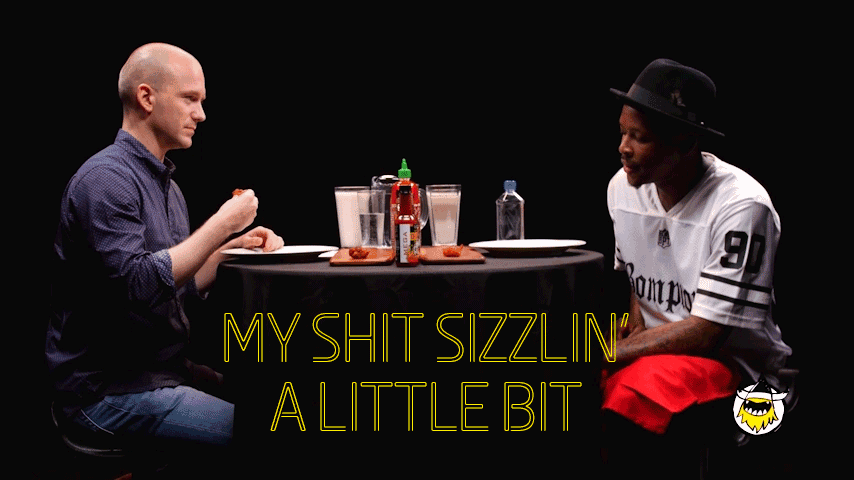 While turning his nose up at sauces like Mad Dog 357 ("Atomic hot sauce from Wingstop is hotter!"), he explains the reason for all those static noises on his latest album (censorship is alive and well), and explains why he thinks the Grammys committee needs to stop snubbing him.
Check out the video above to see how a real G handles his hot sauce. As he says himself, "You know YG don't give a flying f**k!"
Watch more episodes of Hot Ones.