Rapper, comedian, impressionist, actor—Jay Pharoah is one of the most multitalented entertainers working today. Turns out he's also a beast when it comes to hot sauce (by his own account, he used to drink it by the bottle). During his tour de force episode of Hot Ones, he channels everyone from Kevin Hart to Donald Trump as he powers through the wings—he even busts out pitch-perfect impersonations of Cassidy and Papoose for the true hip-hop heads.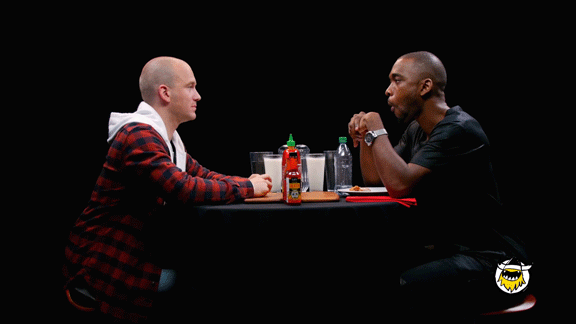 From London nights with Rihanna to bizarre interactions with Kanye, Pharoah is full of anecdotes that just seem to get better as the Scovilles climb. And as if his run wasn't already impressive enough, Jay upped the ante and introduced a brand-new tradition to the Hot Ones stage: the double dab.
Watch the SNL alum take on some of the spiciest wings on the planet while discussing Drake's after-parties, Kevin Hart's abs, and the Michelle Obama's rhymes.