By his own account, chef Matty Matheson has lived an insane life. He dropped out of culinary school to tour with a hardcore band, fell prey to the pitfalls of kitchen life when he started working at restaurants, suffered a heart attack at age 29, kept drinking and doing drugs, then finally got sober. Now, he's killing it on all fronts, running popular restaurants like Parts & Labour in Toronto, and starring in his own Canada-themed travel show on Viceland, Dead Set on Life.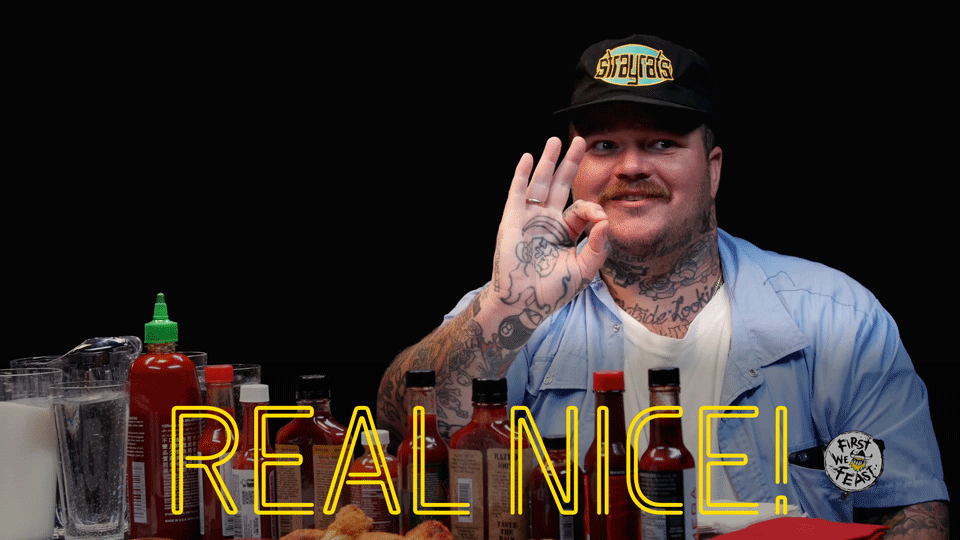 So, a little hot sauce should be no problem, right? As the first chef in the Hot Ones hot seat, Matty had a lot of pressure on his shoulders to prove that kitchen pros can hang with the athletes, comedians, and rappers who came before him. As he works his way through the Scoville gauntlet, he weighs in on our namesake hot sauce, discusses his love of Jackass, explains the various ways he has lost teeth, and much more. Finally, he delivers a signature Matty Matheson intro to Hot Ones—it's so good that Sean briefly feared losing his job.
Watch the video above to see all the fiery magic go down.