Wu-Tang Clan sensei RZA and Interpol frontman Paul Banks have been making music together since 2011, but they haven't truly tested the bonds of their relationship until now. Banks dragged RZA into the Hot Ones studio without telling him anything about the show—a rude awakening to be sure. But if you think the Abbot pulled a DJ Khaled and ran for the hills, you'd be very much mistaken. The Wu legend drew upon all his Shaolin powers to combat the Scoville sword style of Pain 100% and Mad Dog 357, because he is a goddamn legend.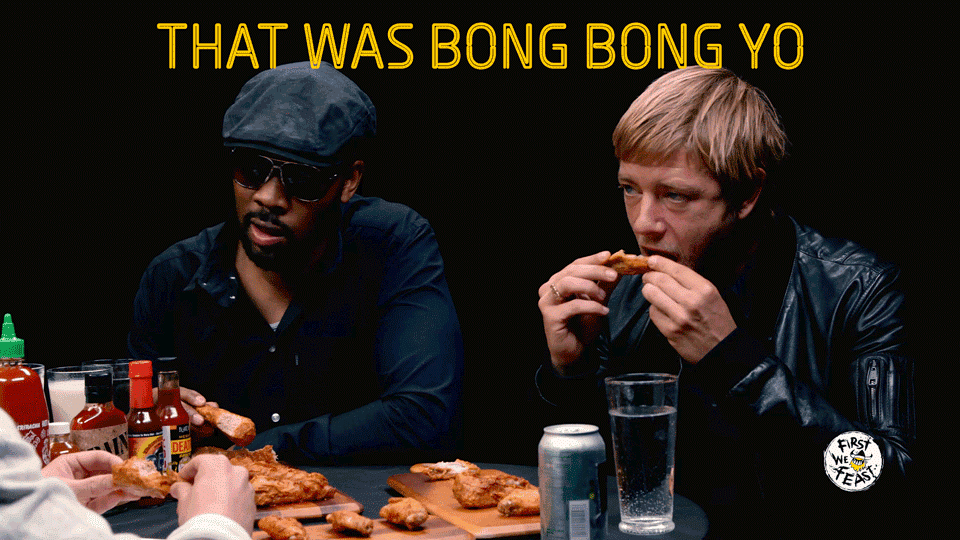 Together, the indie-rap duo worked through the heat while providing some sage wisdom from their many years in the music business. "People get burned realizing they're fucking with wolves instead of fellow artists," says Banks of greedy execs. They also get burned going on ridiculous Internet wings shows.
In addition to offering key life advice from two vets, the episode is also notable for featuring the first vegan "wings" in Hot Ones history (prepared specially for RZA), and also for including the greatest catchphrase to never take off: bong bong!
The new Banks & Steelz album, Anything But Words, drops August 26.