Comedian and Ballers star Rob Corddry would like to add another honorific to his resume: "wing-enjoyer." At least that's what he thought going into Hot Ones. But we've seen many titans fall in the face of High River Rogue and Mad Dog 357. Just ask Eddie Huang and Jim Gaffigan.
While he has problem recounting stories from The Daily Show while taking down Sriracha and Tapatio, Corddry finds his wits tested as the sauces climb the Scoville scale.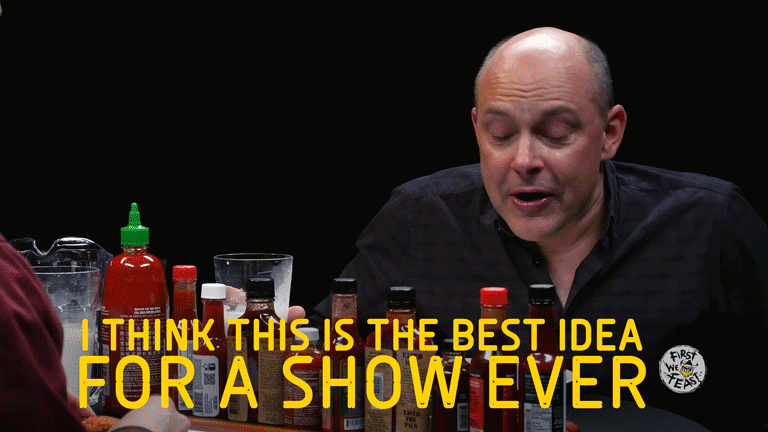 "Don't inhale hot sauce," Corddry warns. Other sage life advice that he dispenses on the episode: Don't run a good idea into the ground (see: Childrens Hospital), always work with people who aren't jerks (see: The Rock), and never touch the art at the Metropolitan Museum of Art.
Watch the video about to see Corddry suffer severe mouth pain while still admitting that Hot Ones "is the best idea for a show ever." For those keeping score at home, he's the third guest to shed serious tears, following NY Giants cornerback Prince Amukamara and Girl Code star Carly Aquilino.