Comedian Jeff Ross is best known for turning up the heat at Comedy Central Roasts, busting out some of the most un-PC, no-holds-barred disses imaginable. Now, as he launches his own Roast Battle series on the network, Hot Ones host Sean Evans and flips the script and turns up the heat on Ross, challenging him to take on ten progressively spicier chicken wings and take on some hot questions.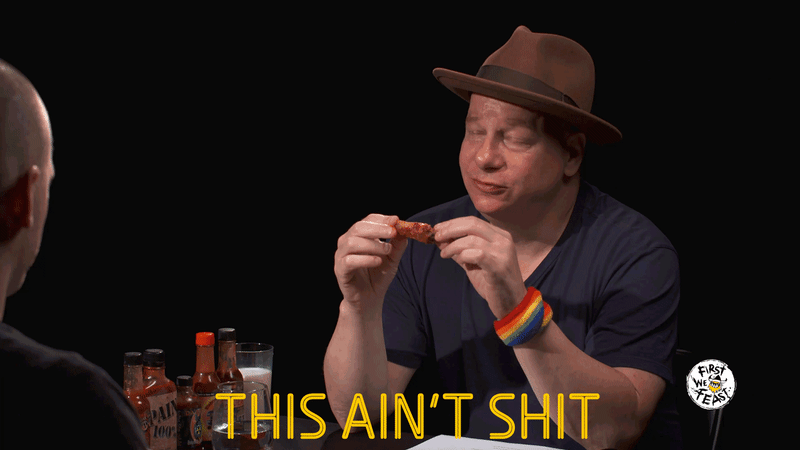 As he struggles through the pain of High River Rogue and Da' Bomb Beyond Insanity, Ross talks about the bizarre places his roasting career has taken him, including the Green Zone in Baghdad and a county jail. He also takes the opportunity to roast Sean and Hot Ones, of course, claiming he's seen "hostage videos with a bigger budget and better food."
Ross' sweaty wing showdown is part of a special week of back-to-back Hot Ones in honor of National Chicken Wing Week, one of America's greatest bullshit holidays. Check in tomorrow, July 29, at 11am for another episode with comedian David Cross.