Over the course of his decades-long career, Mike Epps has become a veteran in the entertainment industry. The actor got his start performing stand-up on Def Comedy Jam in the mid-1990s, and after landing his breakout role as Day-Day Jones in Next Friday, he's gone on to star in dozens of films, television shows, music videos, and comedy specials.
Epps' latest project, Uncle Buck—a re-imagining of the beloved John Candy movie, this time featuring an all-black cast—premiered on ABC earlier this month. Last year, the actor was tapped to play Richard Pryor in an upcoming biopic based on the comedian's life.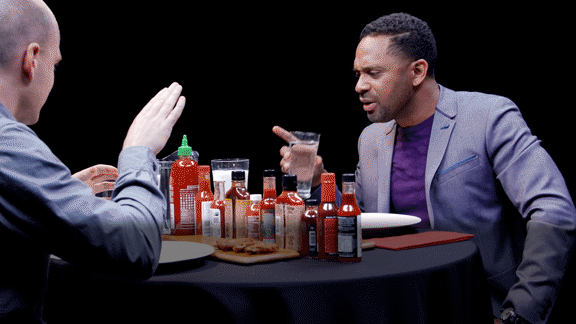 With an impressive resume, Epps, like so many before him, came into the Hot Ones challenge feeling overly confident. But, as we've learned from guests like DJ Khaled and Tony Yayo, the Scoville showdown is the ultimate equalizer.
Doing his best not to sweat through his suit jacket, Epps gave host Sean Evans some Uncle Buck-style strip club advice, reminisced about his time as an embattled Waffle House employee, and blessed us with an acapella rendition of Nelly's "Hot in Herre." Watch the video above to find out how far up Mount Scoville Epps climbs before tapping out and asking for a "tongue cast."