Under most circumstances, showing up to a job interview with a black eye is a bad look. But if you're auditioning for a part on Game of Thrones—and if that part happens to be the role of Jon Snow—looking beat up and battled-tested might actually help your chances.
In a video interview with W magazine on Monday, the actor Kit Harington told the story of how he brought a date to McDonald's the night before his big audition. The couple asked if they could share a table with two other customers, but shortly into their meal the man next to them started calling Harington's date an "ugly pig."
Chivalry, it turns out, is not dead after all, and Harington made a point of standing up for the girl he was with, telling the man to get on his feet.
"I called him up for a fight, which I'd never done before," the actor said. "And of course he'd been sat down the whole time, and he got up and he just kept going. And I just realized at that point that I had to throw the first punch otherwise I'd look like a complete wimp."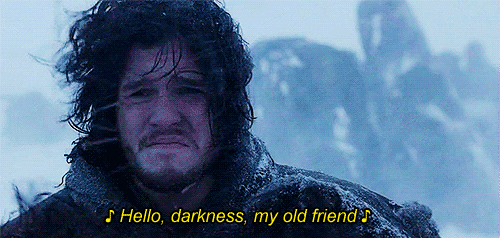 Not yet a George R. R. Martin character, Harington didn't fair so well in the battle.
"I got battered," he said. "So then I went to the Jon Snow audition with a black eye."
"I think that man who punched me in the face may have helped me get the job," he added. "So if you're watching, thank you."
Perhaps if Harington had followed the Mountain's diet—inhaling seven whole chickens each day instead of chowing down on Big Macs—he might have been better prepared for the brawl.