In 2016, as America continues to acclimate to its first reality TV star-turned-presidential candidate, Donald Trump, television personalities are being given an increasing amount of clout in our culture. Earlier this week, the Hollywood Reporter gathered a "roundtable" of celebrities—Nick Cannon, LL Cool J, and Mark Cuban among them—to discuss the state of our great nation. But of course no summit of opinion leaders would be complete without the bleach-blond, flame-licked, spikey-haired Mayor of Flavortown Guy Fieri in attendance.
During the discussion, Fieri explained to his esteemed colleagues how he came to lord over his own Donkey Sauce empire, seeking a "mastery" of the culinary arts in the process.
"You've gotta have the goods. You've gotta be a chef. You gotta know what it is, you gotta know how it's made, you gotta know what it taste's [like]," Fieri said. "You've gotta do all those components, and then you have to be able to project it. Anybody that's in an artist's field, you have to be great at what you do to be able to go try to be great at anything else. So the foundation has to be true. And I seek mastery."
As Cannon, Cuban, and LL nodded along in earnest agreement, Fieri assured his friends that everything seen on his flagship Food Network program, Diners, Drive-ins and Dives, is completely authentic. Fieri only praises the burgers he truly enjoys stuffing in his mouth.
"If I didn't like it, I won't bullshit you. If I don't like it you're either not gonna see it on TV or I'll say something like, 'It's good,'" he explained. "I'm not a T.V. person. I'm a chef that happened to get an extra check doing TV shows. So I don't have anything else to give you. What you see is what you get."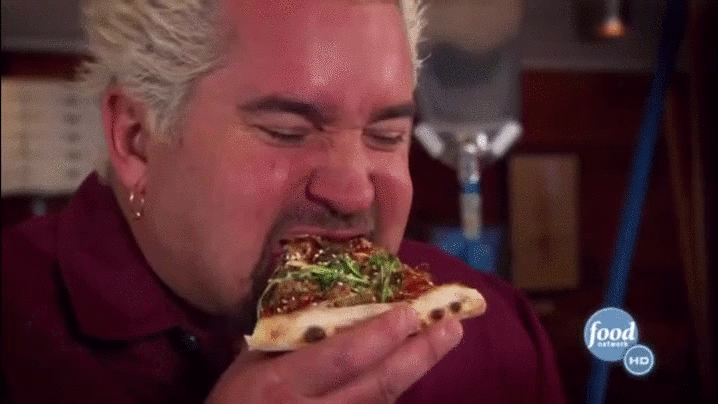 [via THR]