Being known as "Justin Bieber's favorite comedian" isn't the worst thing that can happen in your career. After all, it earned Chris D'Elia a spot at the memorably outrageous Bieber Roast on Comedy Central (shout out to Martha Stewart, who killed), not to mention a coveted spot in the Hot Ones lineup.
Just kidding: We would have invited Chris to burn his face off on our Internet wings show even without the Beebs co-sign. Not only does the standup vet have a hilarious special on Netflix right now (check out Incorrigible if you haven't already), but he's also one of best comedians to embrace the full spectrum of social media—from Snapchatting DJ Khaled-inspired words of wisdom, to lampooning ridiculous motivational 'grams.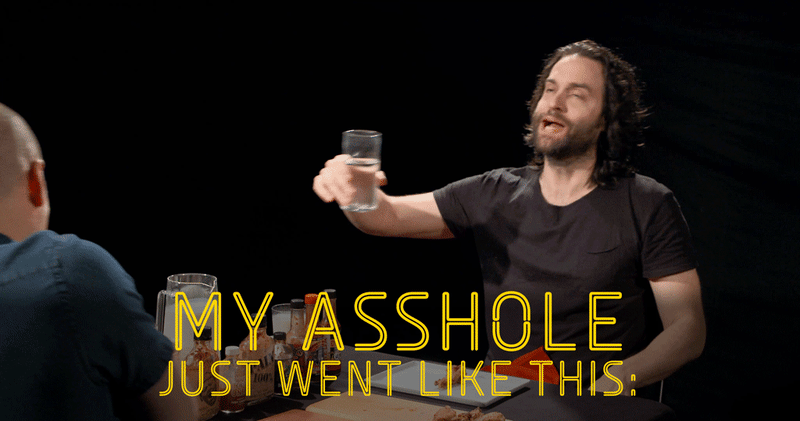 D'Elia is also a hip-hop fan (and detractor, at times—he was genuinely amazed to learn that Desiigner is not Future); a lowkey sneaker head (who's pissed that his friend with a "fucking podcast" gets seeded Yeezys over him); and a mortal enemy of Selena Gomez fans.
As he scales the heights of Mount Scoville with host Sean Evans, the acerbic pop-culture maven breaks down horrible celebrity style at Coachella, recounts his awkward run-in with Ludacris, and busts out his best Khaled impersonation. Strap in for what might be the most NSFW Hot Ones yet.