Tyler, the Creator is more than just a rapper. He's a fashion mogul, discontinued-snack savant, and, as it turns out, a pretty great cooking-show host. 
In anticipation of the second season of "The Greatest Cooking Show of All Time"—Odd Future's parody cooking series starring Bonnie Lalich​—Tyler teased fans with a throwback episode from season one. Previously available only on the Golf Media smartphone app, the clip features the rapper taking on the persona of "Mawrk" in order to cook up some classic Eggo waffles with cinnamon. 
Here's what you need: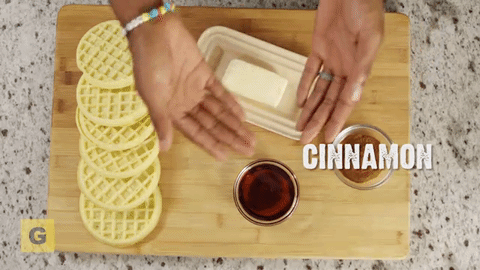 Eggo Waffles (Tyler prefers the buttermilk flavor)

Cinnamon
Syrup (preferably Aunt Wang's) 
Butter (1 TBS per side) 
Tyler makes his waffles by covering both sides in butter, sprinkling them with a touch of cinnamon, and then grilling each individual Eggo on a pan. (Toasters are apparently overrated, Tyler explains as he proceeds to throw Bonnie's out the window.) He has the waffles grill for 45 seconds on each side, making sure they're golden and crispy on the outside, but still soft in the middle. Bonus points if you can flip your waffle in the pan like Tyler.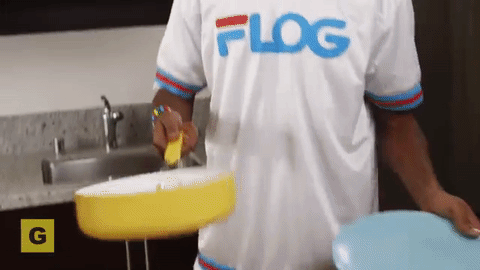 "Suck my dick, White America," the rapper deadpans after sticking a perfect flip. "Look at that motherfucking waffle!" 
Profanity and awkwardness abound, but before you start questioning Tyler's culinary expertise, he's pretty much a pro when it comes to making breakfast foods. While touring the world last summer, Tyler gave fans an inside look into his pancake-centric diet, putting a twist on the classic recipe by adding pieces of Cinnamon Toast Crunch into his flapjacks. 
For a straight-edge guy, he sure knows how to make some killer stoner snacks. 
[via YouTube]