Straight from the annals of "what the hell even is this?", here is a clip that surfaced on YouTube this week featuring Ninja—lead vocalist of the bizarro South African rave-rap group Die Antwoord—telling bandmate Yolandi Visser one of the strangest Kanye anecdotes of all time.
Essentially, Ninja claims that 'Ye invited him over to his house to work on some music, but instead got distracted watching porn—"like an anal sex video," to be precise"—and offered him some banana pudding made by Kim Kardashian. He also broke out some chicken from the refrigerator. Ninja ended up being so weirded out that he just washed the dishes ("I don't know why") and went home.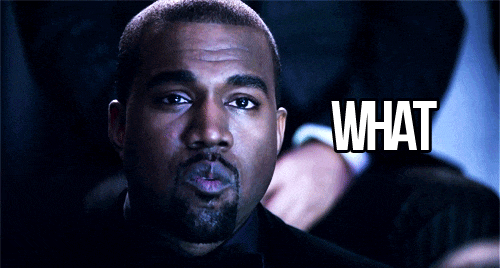 The story seems to insane too be true, especially since Die Antwoord is currently promoting a track called "Bum Bum." On the one hand, Kanye's love of watching porn on mute is well-documented; there is photographic evidence of Ninja hanging out with Yeezy and Travis Scott; and it's not such a stretch to think that Kim makes a fire banana pudding. But the fact that Ninja claims he blocked Kanye's number of the pudding-porn incident seems highly suspect. 
Either way, happy Hump Day, y'all. Please pray that this does not become your new mental association when you see banana pudding.
[via HipHopDX]