Though the production of bourbon has been synonymous with the state of Kentucky for more than a century, over the decades the barrel-aged whiskey has become a mainstay throughout much of the South, creeping further and further north each year. In 1964, Congress finally declared bourbon "America's Native Spirit," and today the drink is produced all over the U.S. 
But despite the proliferation and global popularity of bourbon in recent years, 95 percent of the world's supply continues to be made in Kentucky. The inventory hasn't always maintained pace with the growing demand, but on Wednesday Kentucky.com reported that the state's bourbon production has actually risen by 44 percent in the past year, marking a 48-year high.
In 2015, distilleries in Kentucky produced nearly 1.9 million barrels of bourbon, bringing the total number of aging barrels up to 6,657,063. According to data from the Kentucky Distillers' Association, the barrel surplus was the result of a huge boom in bourbon production last year, bringing the storage total to its highest number since 1974. By law, in order for a whiskey to be considered a bourbon, it must be aged in a charred white oak barrel​ for at least two years and made in the U.S.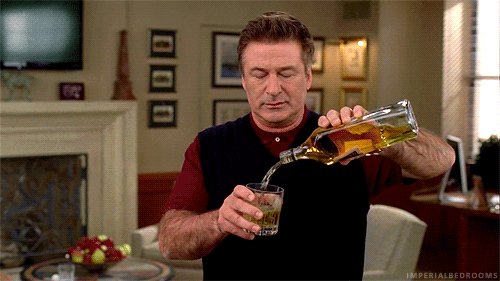 Kentucky.com notes that the state's total barrel inventory is closer to 7.2 million if you take into account brandy and other aging whiskies, all of which add up $2.4 billion in revenue annually. And according to the Distilled Spirits Council, revenue for bourbon, Tennessee whiskey, and rye whiskey increased by 7.8 percent last year nation-wide. 
"We're filling more barrels, creating more good-paying jobs, generating more tax revenue and attracting more tourists than ever before," Eric Gregory, the president of the Kentucky Distillers' Association, said in a statement. "The entire commonwealth, and especially our local distilling communities, is realizing the benefits of the growing global thirst for bourbon." 
[via Kentucky.com]