Few things go together more beautifully than American patriotism and beer. Earlier this month, Budweiser announced that it would be shortening its name to simply "America" in honor of the 2016 Summer Olympics. And just last week, a brewery in Michigan decided to one-up the King of Beers by creating a satirical "'Murica" lager.
Now, the most American celebration of intoxication we've seen so far comes from….Canada?
That's right. Phillips Brewing and Malting Company of Vancouver Island is planning to use a four-year-old bald eagle named Hercules to deliver a can of its new pilsner to the winner of an upcoming promotional contest.
"It's kind of a throwback, a traditionally really well-aged beer," Matt Phillips, the owner of the brewery, said in an interview with CTV News, adding that the idea was inspired by Amazon's new drone delivery service. "We thought, 'Well, what better than going to an analog method of delivering beer,' and we couldn't think of anything more screwed up than doing an eagle."
The contest is a collaboration with Pacific Northwest Raptors, a local conservation organization that deals with birds of prey, but Vancouver Island's Ministry of Forests, Lands and Natural Resource Operations says the contest violates the group's permits.
Still, Phillips is confident the ministry will reverse its decision in time for Hercules' flight on June 5.
"We can't think of a better way to demonstrate the intelligence and the strength and the ability of these birds than to see them doing something that people can connect with," he said. "[We're just hoping] the beer isn't too well-shaken by the time it arrives."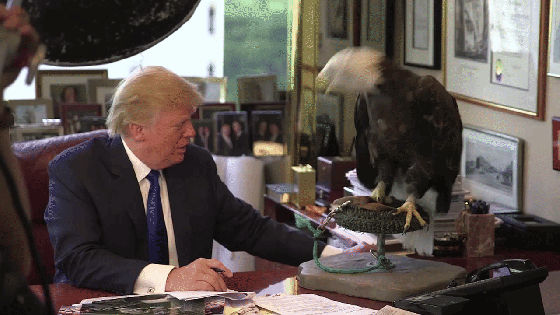 [via Food & Wine, CTV News]