There's a lot of great stuff happening on the Internet today. Chance the Rapper unleashed a track with 2 Chainz and Lil Wayne that's got Twitter in a frenzy. A Bernese puppy is playing with a lemon to the tune of Beyonce. People are dropping fire Steph Curry memes left, right, and center. A regular Thursday, really.
But, if we're honest, none of those things compare to the video above—extracted from the YouTube vaults by RocketNews24—of an anteater named Don-kun stealing food from some ducks who share his enclosure at Tokyo's Sunshine Aquarium. I won't spoil it, but let's just say it's full of suspense, and I'm now pretty sure that anteaters don't like water.
In many ways, it feels like we are all Don-kun, and the bird food is Friday happy hour.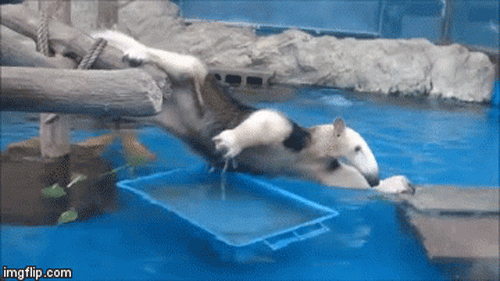 [via RocketNews24]