Waffle House has long existed as a mainstay in hip-hop culture, with artists like Future, Jay Z, J. Cole and Gucci Mane all paying homage to the diner chain in their lyrics. "Had a drunken mind, club wobbled out," Cam'ron rapped famously on 2006's Killa Season. "Next stop, start trouble inside the Waffle House."
But now, possibly for the first time ever, a location in Atlanta has become the backdrop for an entire music video, giving hip-hop fans a glimpse into the insanity that ensues when rappers take over the restaurant. Earlier this week, Tate Kobang—a 24-year-old MC from Maryland, who first made waves with the Baltimore anthem "Bank Rolls" last September—dropped visuals for his new song "POPPIN," dancing on the roof of his van in the Waffle House parking lot.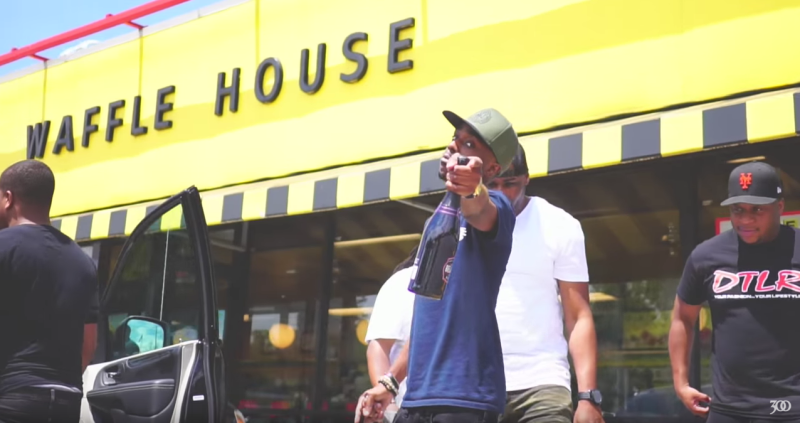 "Honestly, them shits is like trap houses down there," Kobang tells First We Feast. "There's a Waffle House on every corner in Atlanta, bro. It's just Waffle Houses everywhere."
"It's the only place that's really dedicated to just breakfast," he continues. "It's amazing."
Kobang was in ATL recording tracks for his new mixtape, Since We're Here, when he and his crew decided stop off at Waffle House for a quick bite. Looking to kill sometime before the studio opened up, Kobang began performing in front of the camera. The video that followed was entirely spontaneous, with Waffle House employees making unexpected cameos.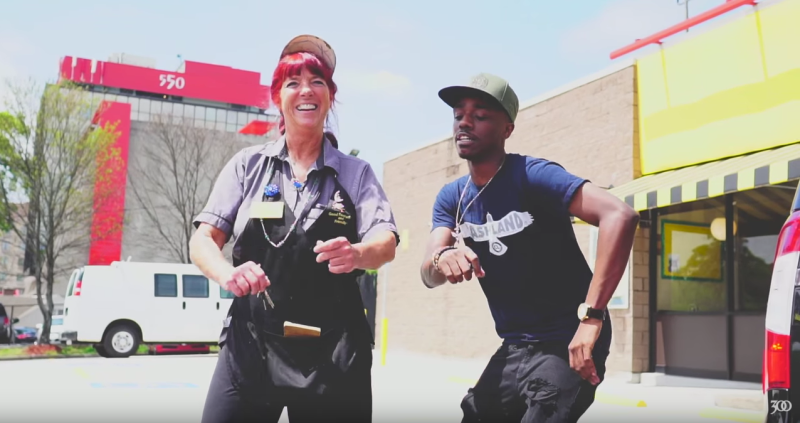 "My homeboy [Spuds McKenzie] from Baltimore, he lives out there. Don Cannon and DJ Drama signed him to shoot all of Lil Uzi's videos. He pulled up on us and was like, 'Man, let's shoot,'" Kobang remembers. "We've got our food, we ain't got nowhere to go for the next hour-and-a-half, let's just go crazy."
"It just shows you can party anywhere," he adds. "You can get it poppin' anywhere."
Earlier this month, Big Boi told FWF he's hoping to bring Waffle House to New York City. But Kobang, who always gets the restaurant's infamous "All Star Special" (with extra sausage), says he's waiting for the day the chain opens an outpost in Charm City.
"I ain't gonna say I'm tired of Denny's or IHOP, but I've been eating Denny's and IHOP for 24 years now. That's nothing new for me," he explains. "I fuck with the Waffle House. We need a Waffle House in Baltimore."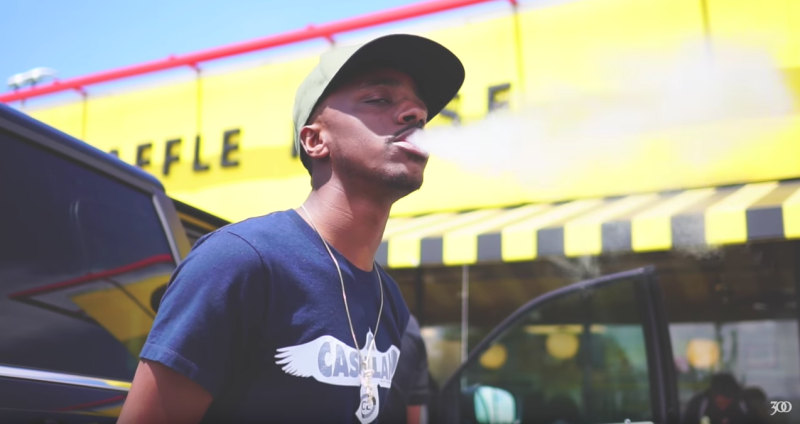 Tate Kobang will be performing at Pigeons & Planes' No Ceilings concert series in NYC on May 18.