While the origins of beer stretch all the way back to Mesopotamia and the brewing goddess Ninkasi, American craft brewing is a relatively new phenomenon on this 7,000-year timeline. Yes, today's fruit-infused sour ales and bourbon barrel-aged barleywines are obviously light years ahead of the corn lagers colonists were first brewing when they landed on our shores. But in order to truly understand the cult of worship craft beer has come to inspire, we first need to rewind to an era when "beer geek" hadn't even entered our vernacular.
American brewing was initially built on the back of the grand European tradition of simple, four-ingredient beers. Early commercial examples of American beer were brewed by German and Czech immigrants, often in Milwaukee, St. Louis, and New York, who were looking to bring the classic ales and lagers from their homelands to their new turf. These beers were apparently flavorful and made with quality grains and hops—that is, until Prohibition hit. By the time those awful 13 years ended, American beer was completely dumbed down with corn and rice replacing the grains. Suddenly, these German lagers and Czech pilsners were now "lite" beers in aluminum cans, meant for pounding while eating a TV dinner and sitting on your La-Z-Boy.
Luckily, in the last 50 or so years, a new industry has arisen to combat the "corporate" swill that came to dominate America. These new microbrews—as they would be called—weren't paeans to the goddess Ninkasi, but instead tributes to the new gods of the industry: titans like Fritz Maytag, Ken Grossman, and Jim Koch. Brewers that valued flavor, hops profiles, and regionality over bland, mass-marketed drinkability. Likewise, these beers became admired by the same kinds of consumers who loved artfully crafted, independently made foodstuffs—and all the better if they could nerd out over the rarity and obscurity of any particular offering. 
Along the way, we saw Presidents influence homebrewing, money men try to turn breweries into a cash grab, and uniquely "American" beer styles emerge—all while we worked to shed our nasty reputation for brewing bland, watery, corn-made beers rightly mocked by the Europeans.
To understand the current state of affairs, here are the five phases of craft beer in America. 
Fritz Maytag ignites a movement (1965)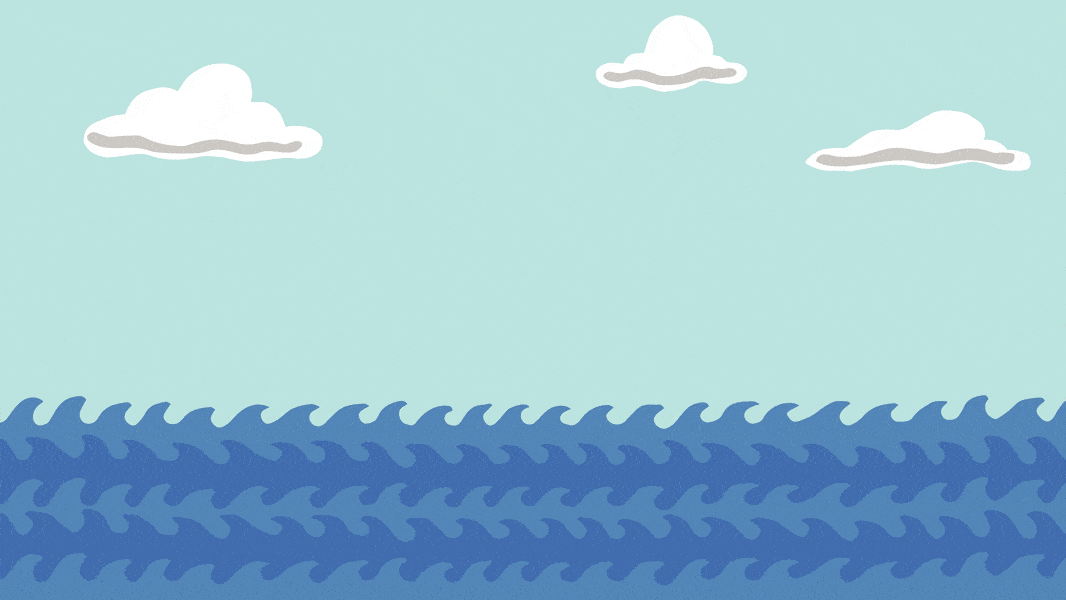 Fritz Maytag was the great-grandson of a home appliances magnate and the son of an Iowa dairy farmer. Already set for life as he approached his thirties, the Stanford grad began looking for an industry where he could make his own mark. Anchor Steam was his favorite beer, and when he heard its 69-year-old brewery was facing closure, he snatched a 51% stake in it for a few thousand bucks. Thinking he would just financially advise them, he was shocked when creditors quickly started approaching him with IOUs. He would need to figure out a way to sell more beer. Maytag immediately decided to focus his attention on raising his beer's quality. It was 1965, and beer in this country mostly meant so-called "fizzy, yellow" macro-beers. Thus, he began to build an impressive portfolio of diverse styles that didn't really exist in America just yet, like Anchor Porter (1972), Christmas Ale (1975), and Liberty Ale (1975), generally labeled the country's first modern IPA. So far ahead of his time, it took Maytag nearly a decade to turn a profit. By then, the country was finally warming up to "flavorful" beers, and many imitators were soon to follow.
The POTUS legalizes homebrewing (1979)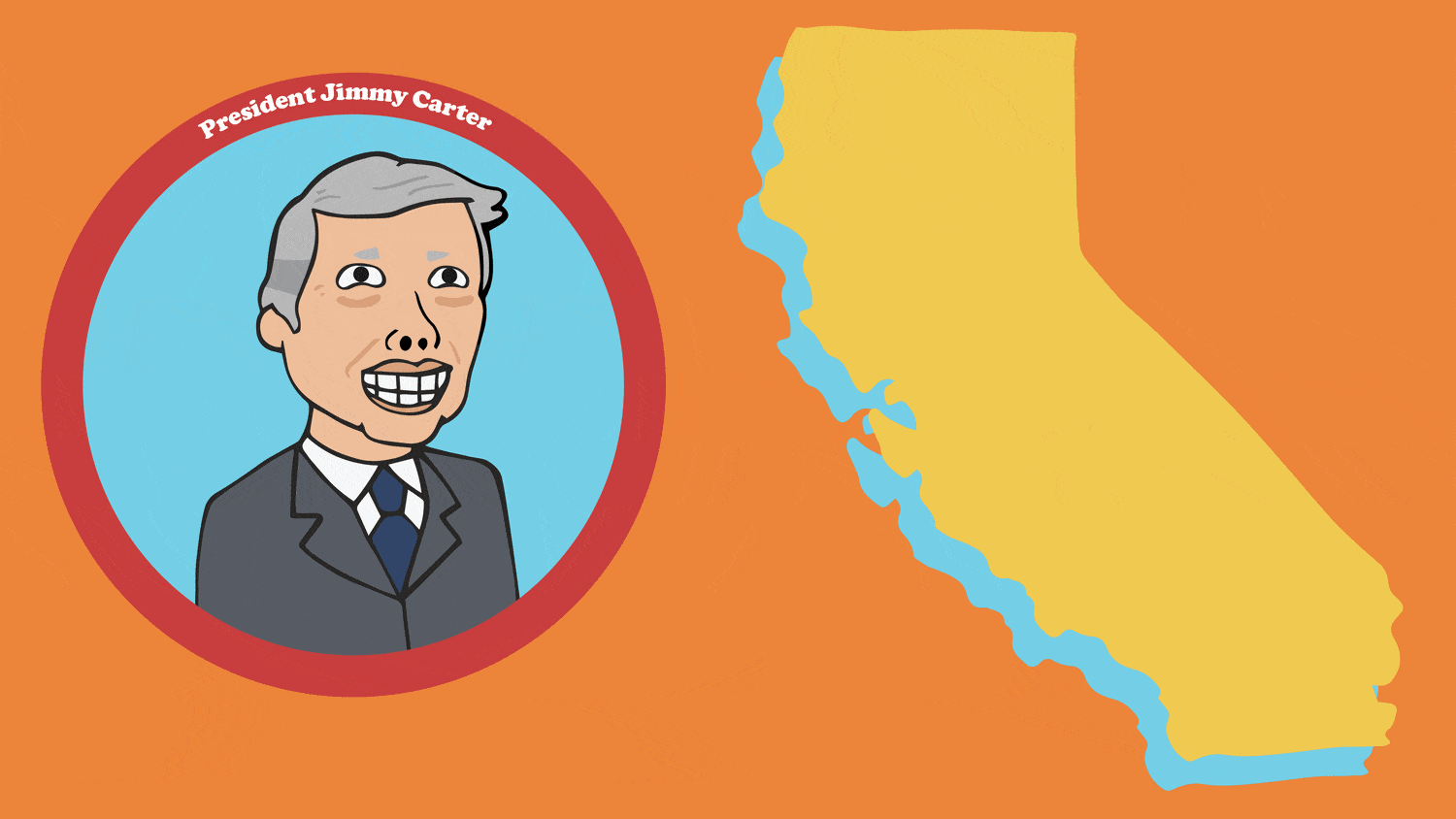 Of course, it was going to be impossible for imitators to follow Maytag's lead if they weren't allowed to hone their skills as amateurs. Amazingly, homebrewing of beer higher than 0.5% had been illegal since Prohibition, and by 1978, there were a mere 89 breweries in America. For new ones to emerge, an avid homebrewing scene would also need to get started. In 1978 Congress passed a bill, H.R. 1337, repealing federal restrictions and excise taxes toward homebrewing "for personal or family use, and not for sale." President Jimmy Carter signed the bill into law and today probably gets more credit than he fully deserves for "legalizing homebrewing." Whatever the case, within months of H.R. 1337, Charlie Papazian had founded both the Brewers Association and American Homebrewers Association and soon published The Complete Joy of Homebrewing. According to Papazian, 90% of craft brewers start out as homebrewers, including early pioneers like Jack McAuliffe (New Albion, 1976), Ken Grossman (Sierra Nevada, 1979), and Pete Slosberg (Pete's Brewing Company, 1986).
The first micro boom—and bust (1997)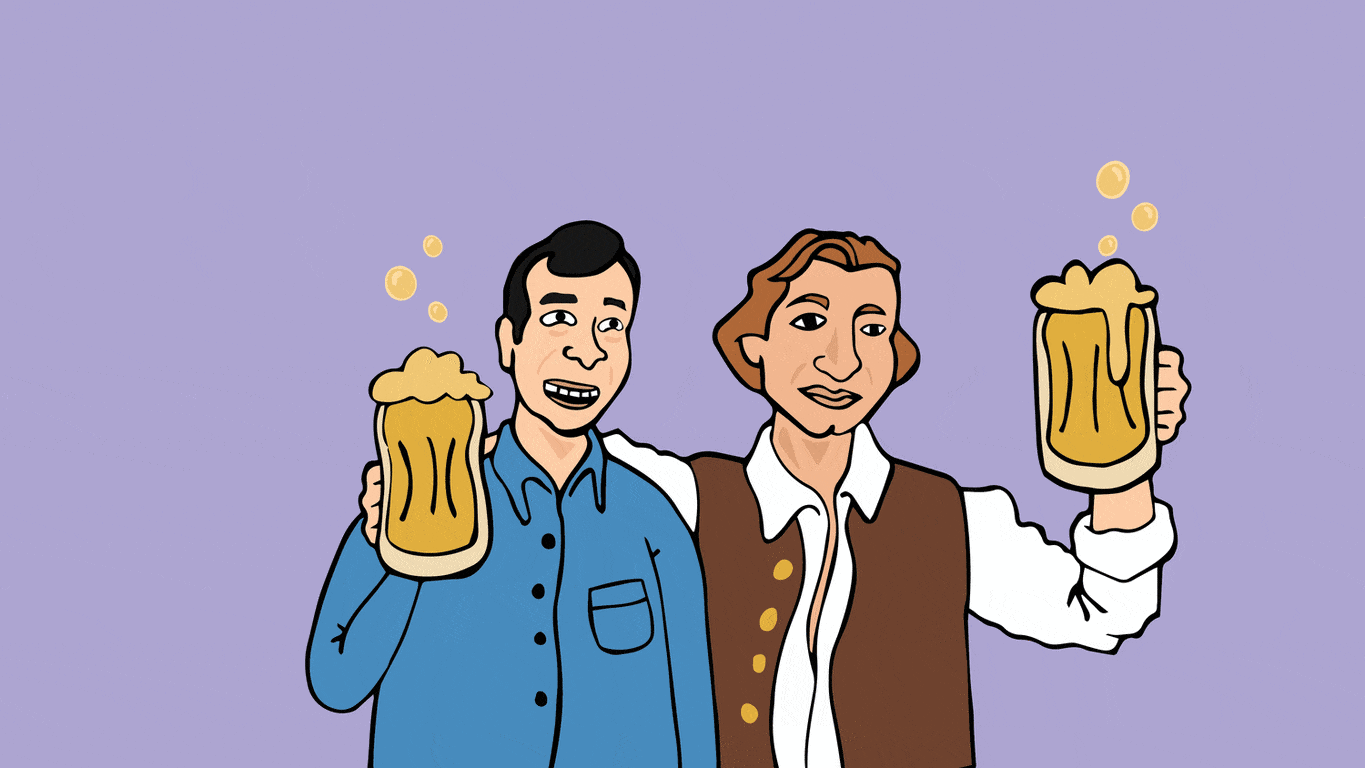 By the mid-1990s, good beer was becoming red hot and microbreweries were opening left and right. Between 1985 and 1997, microbrewery growth was exploding at the rate of 20% per year minimum, with years like 1987 seeing a whopping 100 percent growth. And many folks were getting very rich doing it. Jim Koch, who started his Boston Beer Company (Samuel Adams) in 1984, was even able to go public on the New York Stock Exchange in 1995. (Today he's a billionaire.) Investors and finance guys wanted in on the action, seeing beer as an easy get-rich-quick scheme. Who cares if they actually liked the product? Of course, this led to a lot of fly-by-night operations scrambling to open, often producing poor quality beer that was usually contract-brewed then shipped to stores as fast as it could be produced. By 1997 there were 1,396 breweries in America and, quite frankly, many of them were awful. The next decade would see countless breweries close, very few new ones open, and beer sales begin to decline compared to wine and spirits sales. An industry that had once been on a rocketship to the moon was plateauing.
The cult of the beer geeks (late 1990s)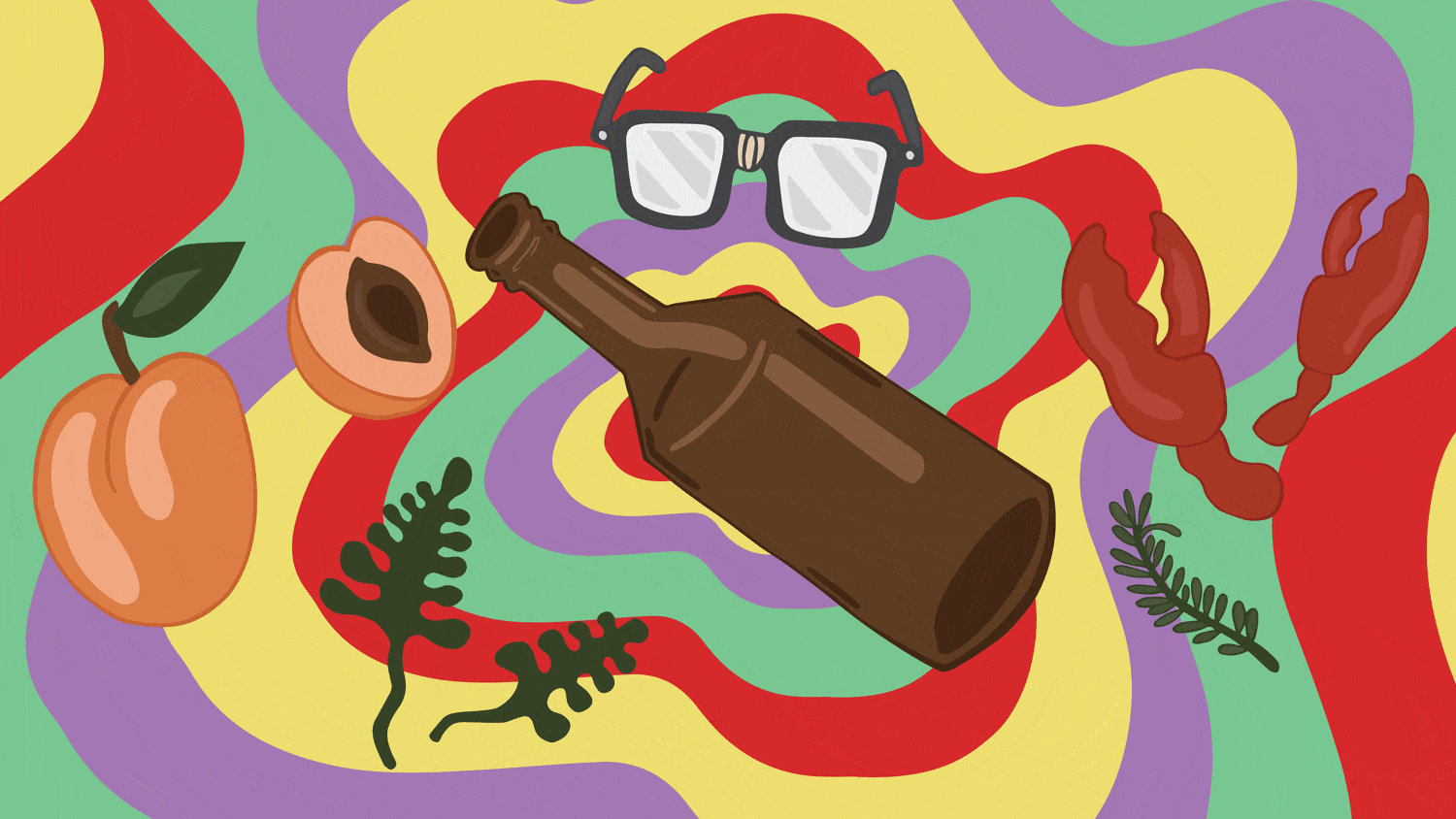 You could argue the microbrewing bubble bursting was a good thing, as it would separate the wheat from the chaff. The breweries that would remain, and flourish, would be a new wave focused on making uniquely "American" beer. While the microbreweries that first succeeded in America were mostly focused on putting new world twists on old world styles, these '90s babies were totally reinventing the wheel. The easiest way to manifest that was by going to the extremes. Making beers that were incredibly hoppy or super boozy or overwhelming packed with oddball ingredients—or sometimes all three of those things! The breweries that made their mark during this time were ones like Dogfish Head (started in 1995), an early pioneer in culinary beers utilizing things like apricots, algae, herbs and spices, and even boiled lobsters. Or Stone Brewing (1996), famed for hop bombs with bold names like Arrogant Bastard and Ruination. Breweries like these, and even smaller ones like Russian River and The Lost Abbey, would soon bring the geeks into the fold, who seemed to like collecting the beer as much as they liked actually drinking it. The mold had been broken and this country finally had a beer scene to be proud of—and one completely different from what was going on in the rest of the world. 
Big Beer gets crafty  (2010 and on)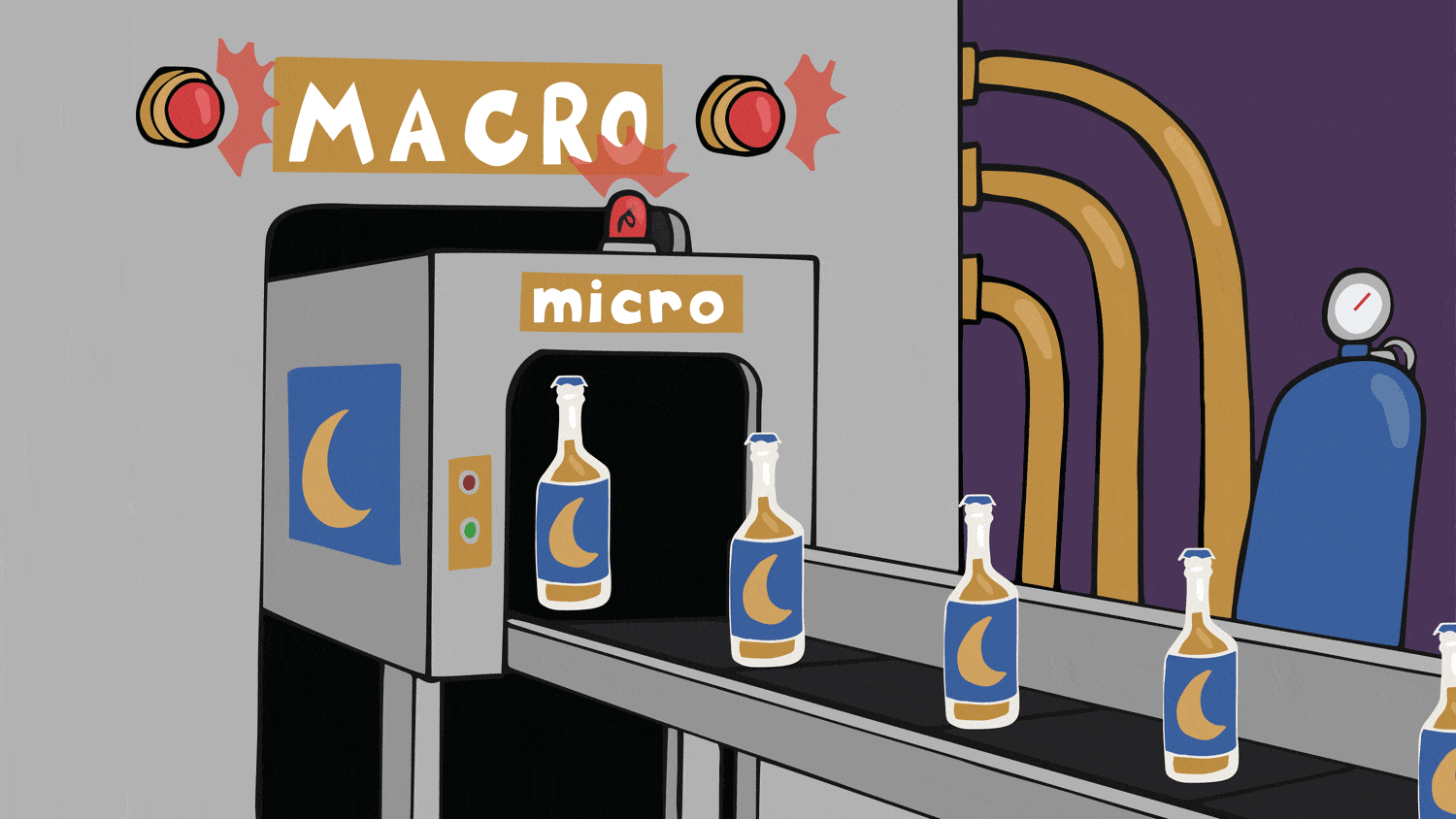 America's microbrewery/craft beer industry had blossomed as a rejection of the corporate "lite" lagers that dominated a post-Prohibition America—and it had worked! In 1987, craft brewing only had 0.1% of total beer sales. By today, it accounts for nearly 20% of America's $100 billion-plus market. Eventually, the big brands had no choice but to adopt a "if you can't beat 'em" mentality. At first, that meant the introduction of "crafty," ersatz microbrews like Red Wolf (1994), Michelob Amber Bock (1995), and, most famously, Blue Moon (1995). Later, that meant simply buying their way into the game, beginning by Anheuser-Busch acquiring a 25% ownership stake in Redhook Ale Brewery in 1994 and then (as AB InBev) purchasing Goose Island for $38.8 million in 2011. While the latter was a shocker of a business deal when it first occurred, by 2015, Corona's Constellation Brands would be purchasing Ballast Point for a whopping $1 billion. No one batted an eye at that figure. Craft beer now dominated the beer industry—not just in America, but the world over.