Maybe it's because I'm a drunk, or more likely a Jew, but the best Christmas of my life was spent away from my family at a bar in Belgium. It was 2014 when my wife and I traveled to Europe for the holidays and wound up in Bruges on Christmas Day. We settled in for the evening at Bierbrasserie Cambrinus, which has the decor of an airport Ruby Tuesday but possesses one of the best beer lists in the world—certainly if your focus is Belgian beers. I started with the requisite bottles of Westvleteren to complement my dinner of carbonade, but what I remember more is the stunning variety of remarkable Christmas beers I drank 'til last call. 
Believe it or not, Christmas beer is serious business in Europe. They aren't just some new-fangled, cynical money grab in a cutesy bottle like they are in the states. Christmas beers were first brewed thousands of years ago by Scandinavian Vikings and then European monks as special holiday treats. Though they remain popular in Scandinavia and the U.K., Belgium has become the king of Christmas beer, with pretty much every one of the country's breweries releasing one. Most of them are good too—not just "good for Christmas beer."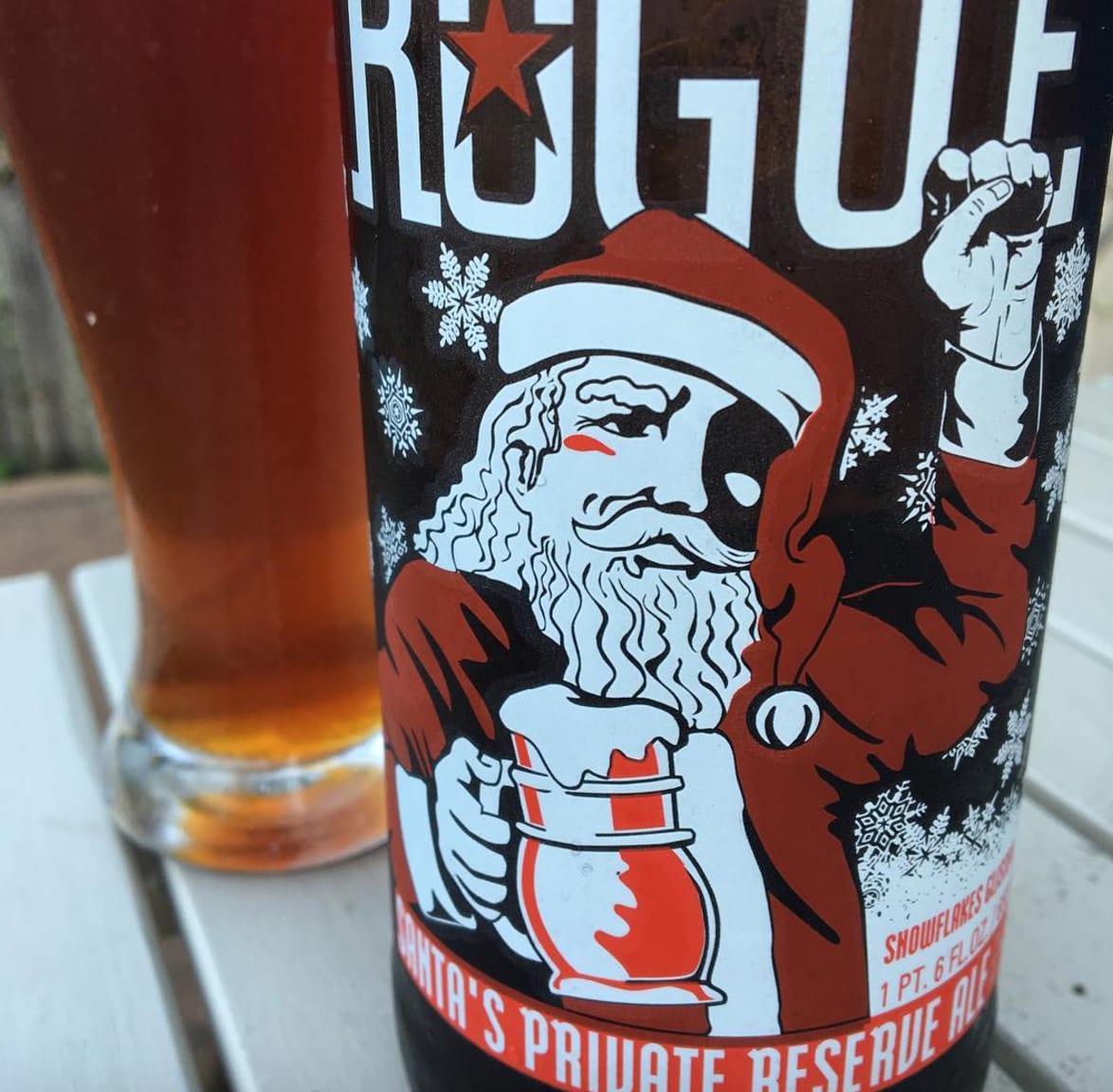 In fact, the Belgians love Christmas beer so much that there's even a Christmas beer festival in Essen, just north of Antwerp, now in its 22nd year. 2016 featured 178 attempts at the style—Belgian attempts that is. Because, as of late, American renditions of the style have become a joke. Gross-tasting, brown-malted, sickly-cloying brews relying on spices and spices alone to flavor the product. Akin to the PSL-ification of the once-decent pumpkin beer—many of which no longer even have pumpkin in them—American Christmas beers now seem more like an attempt to bring Starbucks-loving "basics" into the craft-beer fold than to delight the beer geeks that support these breweries for the other 11 months of the year.
Sure, there are plenty of good American Christmas beers, and the best ones are aggressively American in execution too. One of the earliest was Sierra Nevada's Celebration Ale, first released in 1981, and a bitter IPA no less. Great Lakes Christmas and Tröegs The Mad Elf are two other early forays into the genre, and both still sell well—the former (first released in 1992) spiced with fresh honey, cinnamon, and ginger flavors, the latter (2002) featuring ripened cherries, raw honey, and cocoa. Nowadays, you can't do much better than Fremont's Abominable nor Hardywood Park's Gingerbread Stout series. Their Apple Brandy GBS variant is not just the best American Christmas beer ever—it also made my top 10 beers of 2016 list.
"American Christmas beers now seem more like an attempt to bring Starbucks-loving 'basics' into the craft-beer fold than to delight the beer geeks that support these breweries for the other 11 months of the year."
Of course, now is where I tell you that "Christmas beer" is not really a style, which is perhaps why it's so easy for stateside brewers to fuck it up. Like Supreme Court Justice Potter Stewart and his porn, Christmas beer has always been more of a "I know it when I sees it" proposition. Putting a Christmas tree, a snowy landscape, or a Santa/elf/reindeer on the label is a good start. A groan-worthy seasonal name doesn't hurt either. And most of all, American brewers have decided that dumping a cabinet's worth of mulling spices into the mix is what's most crucial.
Cinnamon!
Cloves!
Nutmeg!
Ginger!
Allspice!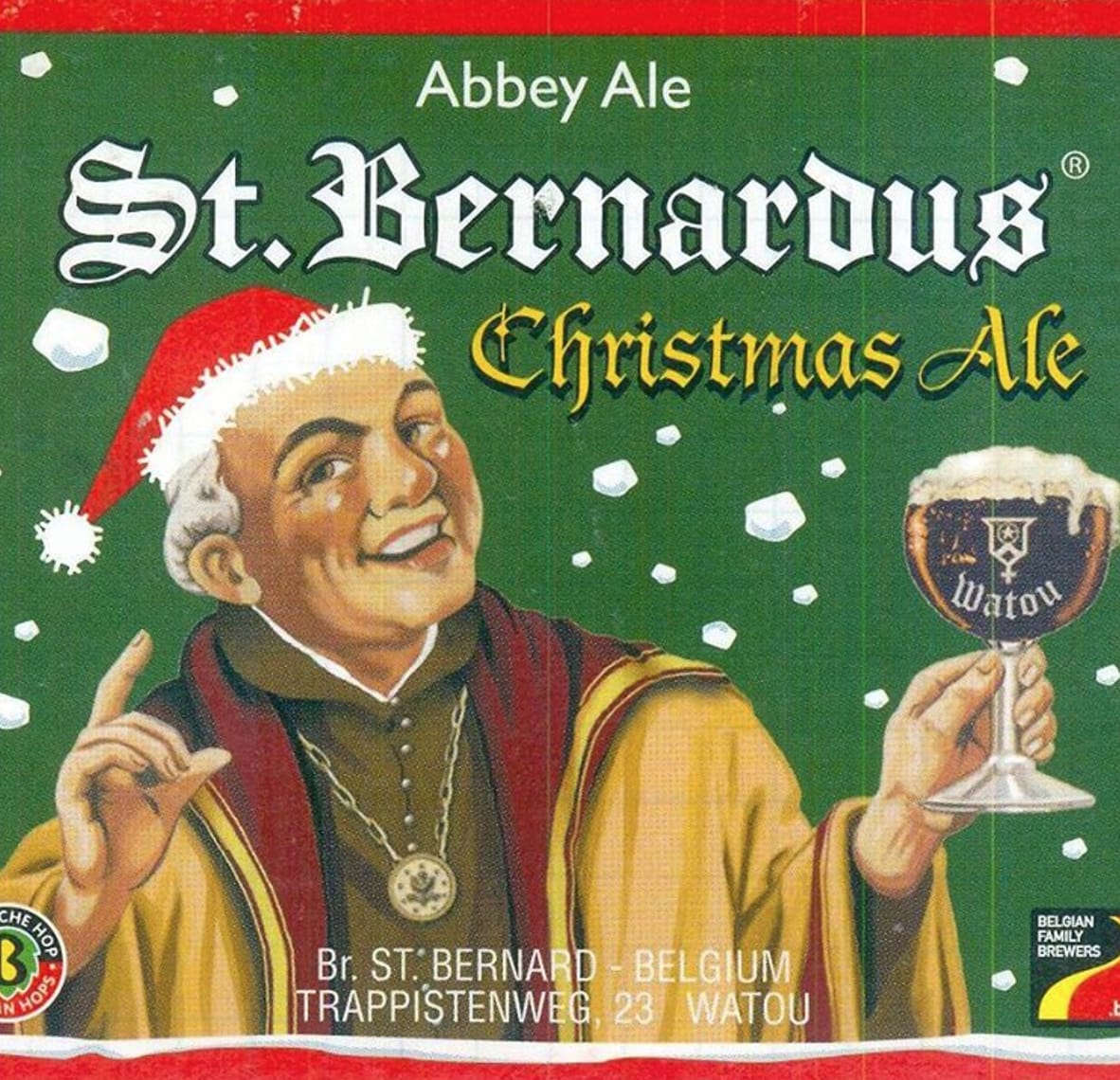 The thing most American breweries don't seem to understand is that Belgian breweries use spices (many of those aforementioned spices even) to supplement already robust, complex, and way-alcoholic beers. I think of St. Bernardus Christmas Ale, a 10% quadruple which merely has hints of mint, molasses, licorice, and marzipan. With those flavors, it's a delicious holiday treat; without them, it would still be their world-class Abt 12 beer. My personal favorite Belgian Christmas beer is De Dolle Stille Nacht, a 12% golden ale that bounces between sweet, bitter, and even tart. But again, its immense complexity only offers hints of these flavors of the season in cherries, baking spices, and even candy canes. Meaning "Silent Night," Stille Nacht is a beer people could (and do!) enjoy year round without getting askew glances, something that cannot be said about the vast majority of American Christmas ales.
If it's not bad enough that Christmas beer is slowly replacing pumpkin beer as the most deplorable American "seasonal," we're now seeing the dreaded release creep with it as well. "Christmas in July" events have become a great way for bars to unload the shitty Christmas kegs they couldn't move the previous December. This year I saw Christmas beers flooding supermarket shelves pretty much the second the last Butterball was sold in November. Meanwhile, Great Lakes had their first official tapping of Christmas Ale this year on October 27! Still, if Christmas beer is about to become pumpkin beer, we still need one more thing to happen: every internet writer to start bitching about it. Count me in.