Red wine doesn't solve your life problems. It usually makes you slurry, yet extremely loving—ask anyone who has received a confusing post-9pm text from me (I'm sorry)—but it is still my favorite drink in the entire world. Beyond the obvious fact that I'm Calabrese and Italians drink red wine like water, it also makes you feel sexy. There's no doubt in my mind that it makes my skin glow, and apparently it even helps with heart disease. Growing up, my grandfather used to make red wine in his cellar—one glass and you were near black out. But there's a certain wine my family paired with Buffalo chicken wings (mild) and beef on weck, and that type of wine is cheap and red. It's the kind you don't feel bad about breaking a cork in while you're opening (you can recover that with a paper towel and pasta strainer) or spilling all over your white Vans every Saturday night. I never saw my dad drink—and enjoy—anything besides Carlo Rossi.
My love story with red wine dates back to over a decade ago. Growing up, my dad always had a jug of Carlo Rossi Paisano in our "mud room." (For Italians, unlike most of Middle America, that's the room where you take your fucking shoes off.) I spent a lot of my teen years getting drunk in Olmsted Parks around the City of Buffalo and at first, I'd always steal some Svedka vodka in an empty Poland Spring water bottle to fuel those nights. Then I discovered red wine, and when I went to school in Toronto, I had to decide between the LCBO (the only store you can purchase "spirits") and the Beer Store each night. At that time, the only beer I knew was Olde English and Labatt Blue. I really did want to have sex in college, so I went with wine and I drank a lot of it. But never a bottle more than $10.​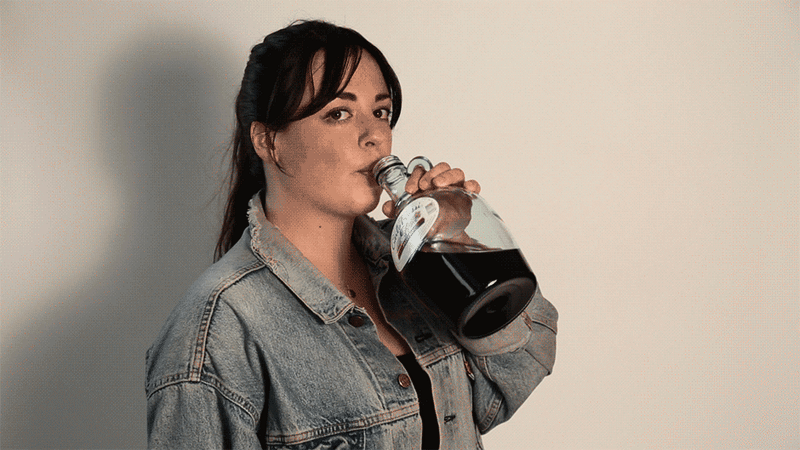 Now I'm 26-years-old and the only thing I can drink—and I'm by no means good at drinking it—is red wine. It's still a miracle to me that people would want to have sex with me at 3am after a night out of drinking red vino, my mouth stained purple like Danny Devito as the Penguin from Batman Returns, and smelling like cigarettes. It's a tough job but someone has to do it. Anyway, while I have no preference for wines—I tell bartenders, "Whatever's cheapest"—I have five go-tos on my weeknights when I'm sitting in my bed talking to my cat, watching Gossip Girl re-runs, and churning out sexts.
Carlo Rossi Paisano
Price: $8.99
Why you need it: The level of dust on a Carlo Rossi jug is a sign of good age. This is an extremely light "table wine." Paisano translates to "friends," so I guess it's intended to be shared amongst yours. There's never been a night where I go out for a glass or two of wine and don't come home and have a nightcap and cigarette on my balcony while I fire off a few late night subtweets. This is where Carlo Rossi comes in; it's such an obnoxiously big gallon that costs less than $15, and it's very rare to drink it all in one sitting, so it lasts forever. That is, unless you split one with your best friend when she comes over to meet your mom, and then she falls down your apartments steps and can't walk for a week.
Rex Goliath Cabernet Sauvignon 
Price: $7
Why you need it: The merlot is a bit spicier. I like to pair this one with pizza rolls,  but it's still light enough that your mouth won't be stained the next morning. This was my dad's "bougier" wine, the bottle he'd feel comfortable bringing out in front of his friends, knowing he'd end up going for the Paisano later, because it looks rich. The label has what appears to be an emblem, and the rooster on it reminds me of something that'd look cute underneath one of those tacky "Bless This Mess" signs in someone's kitchen.
Yellowtail Merlot
Price: $7.99
Why you need it: This is my go-to wine. It's the most basic of the bunch—there's absolutely nothing spectacular about a bottle of Yellowtail. It's an inch above Sutter Home (if you drink this, block me online and iRL). But it's fine, and non-frequent wine drinkers think it's popular because it's good, when in fact it's popular because it's cheap and doesn't look like the goliath that is Carlo Rossi. This wine makes my cigarettes taste horrible, so I've justified drinking it more often in hopes that it improves my health.
Underwood Pinot Noir (In a can)
Price: $7 (per can)
Why you need it: If you're ever looking for a way to drink on a train or in public without being judged (or fined), Underwood cans look almost exactly the same as a Diet Coke. This is probably the best tasting wine I drink—I could easily have one glass and "be satisfied"—but these are really easy to transport around, too. Careful hand placement and a straw required, of course. But half a bottle in a portable can for $7 is a fucking steal. Don't leave these in other people's freezers, though; they don't make a good wine slushie. (That's a list for another time).
Bonus: Calimochos (Diet Coke + Carlo Rossi)
Price: $9.99
Why you need it: During my senior year of college, I got really into Real Housewives of New Jersey. My obsession went beyond melting my Buffalo accent with a Jersey one, and I eventually became dedicated to trying out every food, drink, and fighting tactic mentioned on the show. This included a drink I saw Joe Giudice make once: Diet Coke mixed with red table wine (unmarked, but in a jug, so I assume it's Carlo). Anyway, my friend had just gotten back to Buffalo from Spain and squealed when he watched me pour up (everyone else dry heaved because they have extremely basic palettes) and said in Spain everyone drinks these. There, they're called Calimochos. My dad ended up yelling at me because he said I was turning into a little nonna (Ital for grandmother; I do look like one, so he's not wrong). But I still drink these all summer. Bartenders will roll their eyes at you for asking for Diet Coke and red on the rocks, but I can promise you that all red wine in bars during the summer is skunky. So this helps, and is easier to drink in disgusting summer heat. (A tip is to bring around a handheld aerator, too.)