Food is a critical resource in the American economy, and the relationship between food, economic security, and public health is hard to overstate. Yet in the wake of the pandemic, we've witnessed the brittleness in America's food system—from challenges shipping and importing foods, fractured international trade, inflationary pressures, and ultimately the closure of many bars and restaurants across the country. As a result, there's been an urgent call for change at all levels of the food chain. Thankfully, a mix of chefs, food activists, farmers, and nutrition coaches and educators have answered.
Food industry professionals on the front lines have been vocal about the issues facing their communities. Even when their efforts aren't recognized in media headlines, these homegrown leaders have made an indelible impact on their local food systems, providing vocational culinary training as nutrition coaches and educators. Others are championing critical causes as food activists and urban farmers to making healthy fruits and vegetables more accessible to lower-income neighborhoods, and creating sustainable approaches to feeding their communities. Inspired by this paradigm-shifting moment, Bulleit Frontier Whiskey and First We First have initiated a search for the country's New American Food Pioneers—a collective of game-changing chefs, farmers, and bartenders who are primed to forge a path towards a more sustainable, inclusive future. To support this new vanguard, Bulleit Frontier Whiskey will provide each culinary pioneer with a $10,000 grant—from the Bulleit Frontier Fund, a grant administered by the Fairfield County's Community Foundation—to reinvest in their community and further the causes that align with their own mission.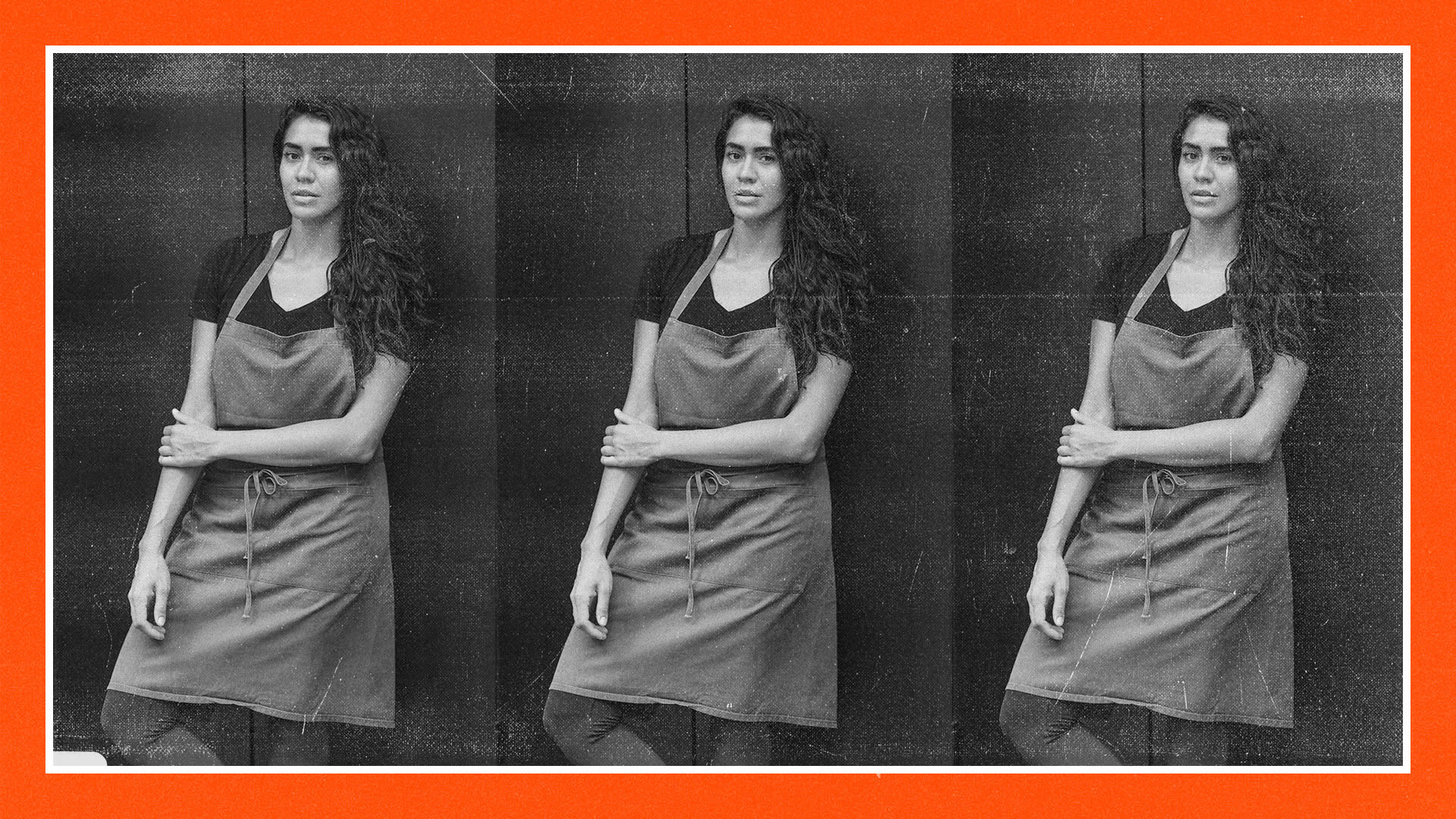 Leading the charge is a pioneer who doesn't hesitate to combine her culinary expertise with a deep love for her culture. Daniela Soto-Innes is Mexico City–born chef whose work in Michelin-starred kitchens like Cosme in NYC has earned her a James Beard Rising Star Award, and World's Best Female Chef honors by the World's 50 Best Restaurants. As the official ambassador of the New American Food Pioneer initiative, Soto-Innes will help select four new-school thought-leaders who are wielding food for social good in their communities across the country.
Away from the limelight of hot new restaurants and bars, these unsung heroes have endeavored to scratch out even the narrowest of opportunities to create change. The challenges of the past few years have only bolstered their will, and we've seen these chefs and business owners on the front lines, positively impacting their communities by creating sustainable food systems that build new ways of eating, drinking, supplying, and sharing amongst themselves. This spirit is what drives the New American Food Pioneers. 
In the coming months, Bulleit Frontier Whiskey and First We Feast will showcase these pioneers' stories in a unique video series that highlights their role in pioneering the new frontier of America's food system by reimagining everything from how we purchase, grow, prepare, consume, and share our food.
To follow along, stay locked to the New American Food Pioneer hub for all the updates about this remarkable class of community heroes.