YG's distaste for Republican presidential nominee Donald Trump has been well documented over the last several months. During a concert in September, the Compton-raised rapper invited fans onstage to beat the living crap out of a Donald-shaped piñata. Then, following following cheers from the crowd, the MC launched into one of his most recent singles, "FDT," or "Fuck Donald Trump."
Now YG has taken his hatred for the candidate one step further, collaborating with Los Angeles' Yeastie Boys for a special "Fuck Donald Trump" bagel.
Though working with rappers is nothing new for Yeastie Boys (earlier this year, the bagel truck collaborated with Vince Staples on a sandwich ahead of Odd Future's Camp Flog Gnaw festival), the "Fuck Donald Trump" will be free for those who vote in Compton on Tuesday as long as supplies last.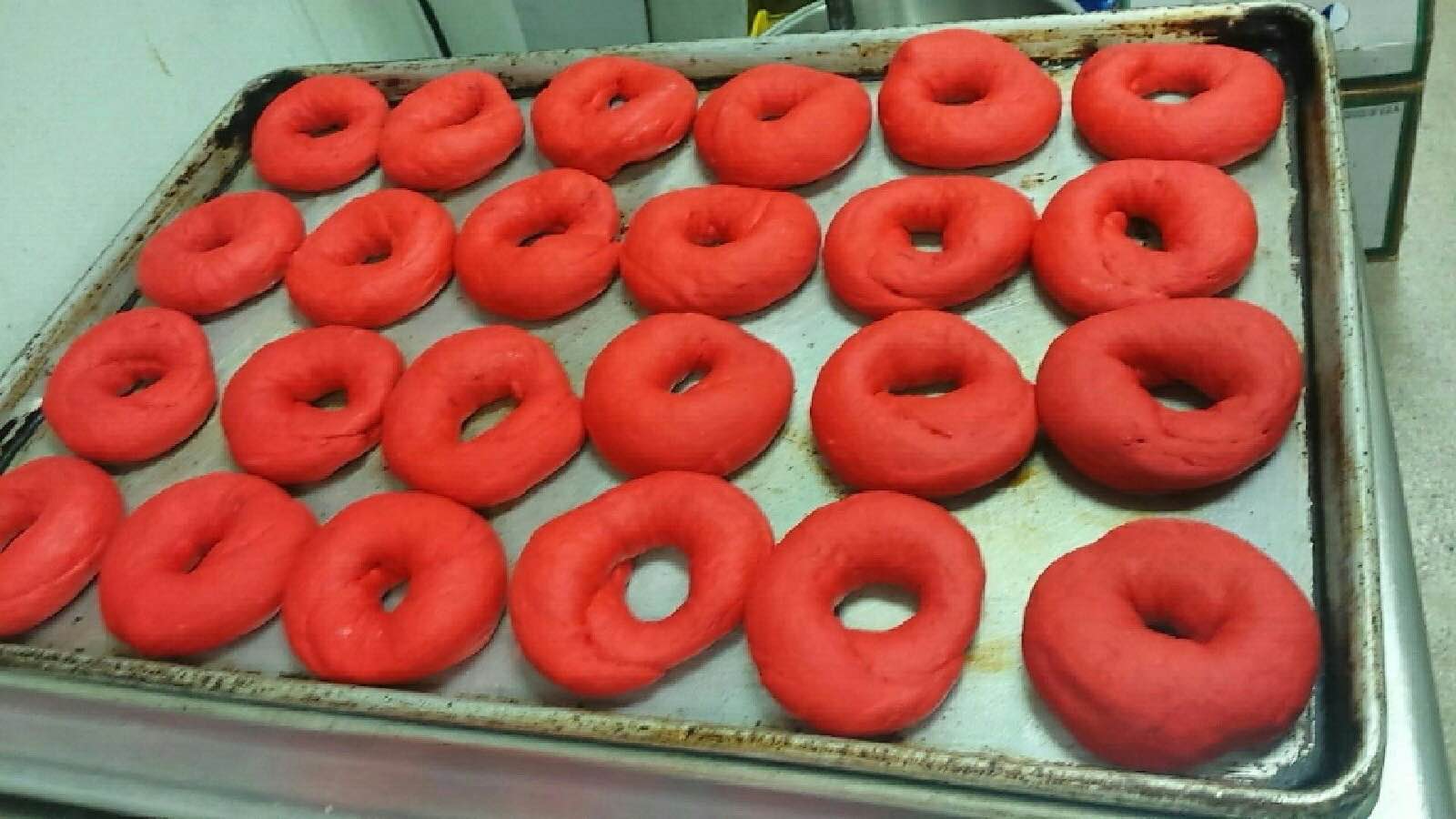 On Monday, Yeastie Boys could be seen making the hand-rolled, red-dyed bagels in preparation for Election Day, and the items are being produced with the help of YG's local non-profit, 4 Hundred Waze. The election will also probably mark the first time the rapper is throwing his support behind someone in blue, rather than red.
"Go vote muhfuckaz," YG wrote on Twitter, announcing the collaboration.
The rapper's slogan might not be as PC as #ImWithHer, but it does get the point across.