In the midst of all of the ComplexCon madness, Snoop Dogg was feeling nostalgic—and understandably so. Despite over two decades in the spotlight, the Doggfather had never performed in his hometown of Long Beach. This past Sunday night, history was made when he closed out the ComplexCon weekend to throngs of adoring fans chanting "What's my muthaf*ckin name?"
But that wasn't the only moment that had people talking. Before the performance, Snoop swung by VH1's Martha & Snoop's Potluck Dinner Party Lounge at Complexcon to celebrate his unlikely friendship with the "maharaj of modern lifestyle" Martha Stewart, for their new celebrity-driven show, Martha & Snoop's Potluck Dinner Party. In his natural setting, feeling the love of his hometown, Snoop opened up about the food experiences that had shaped his life long before he was tasting caviar with Stewart—starting with the famed soul-food restaurant, Roscoe's House of Chicken & Waffles.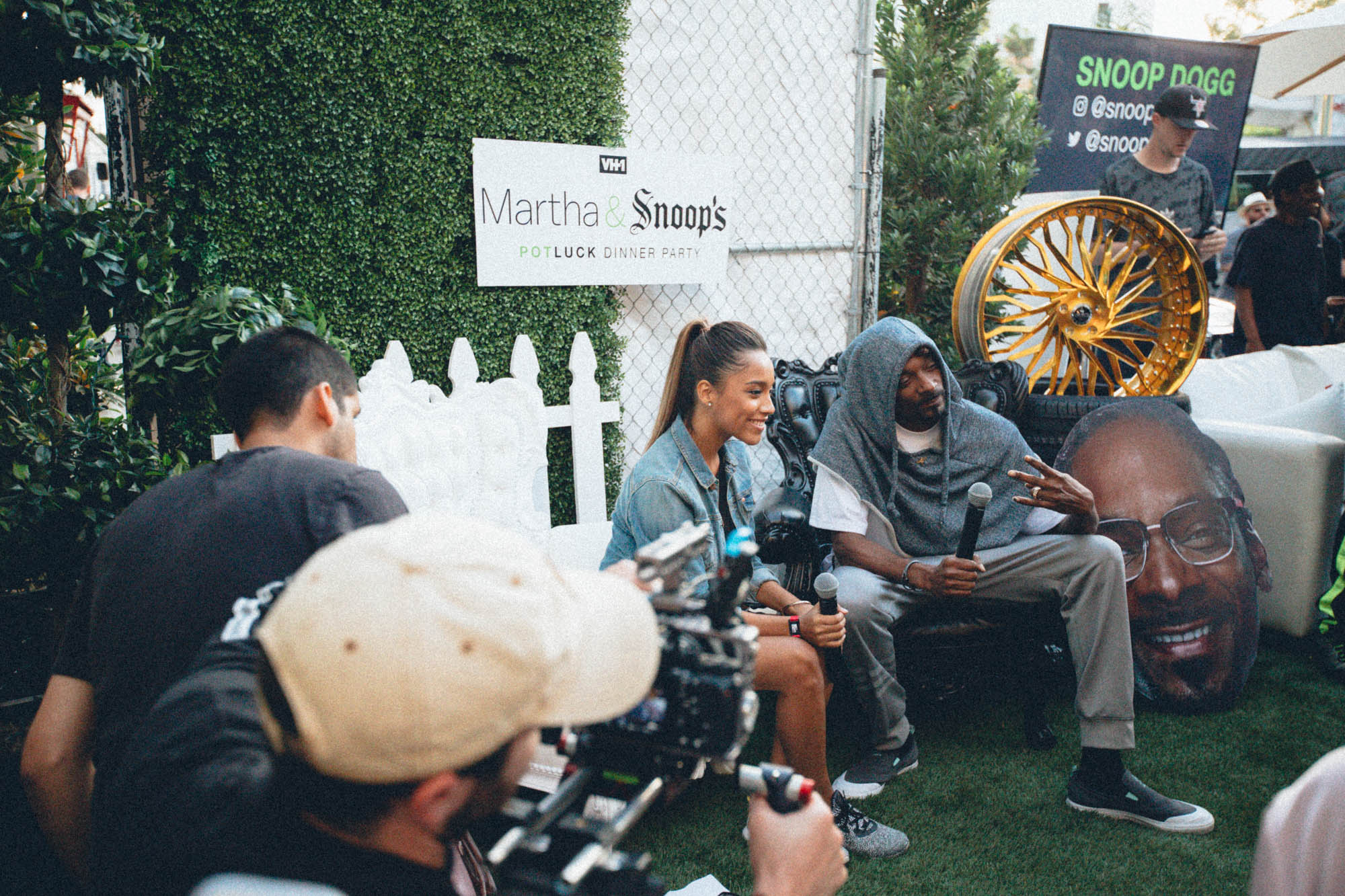 "When we was working on The Chronic album, we were able to get $40 together and finally go up in [to Roscoe's]," Snoop said. "We sat down and got a chance to eat and we didn't leave a tip because we didn't have enough money."
A lot has changed since then, but his loyalty towards the chicken and waffles chain has not. Not only did Snoop make headlines by alleging he'd bail Roscoe's when they declared bankruptcy, but he's also one of the lucky few with a gold card: a badge of honor that allows you unlimited, free grub. Though, as it turns out, Snoop might not be using that lifetime pass as much as he'd like.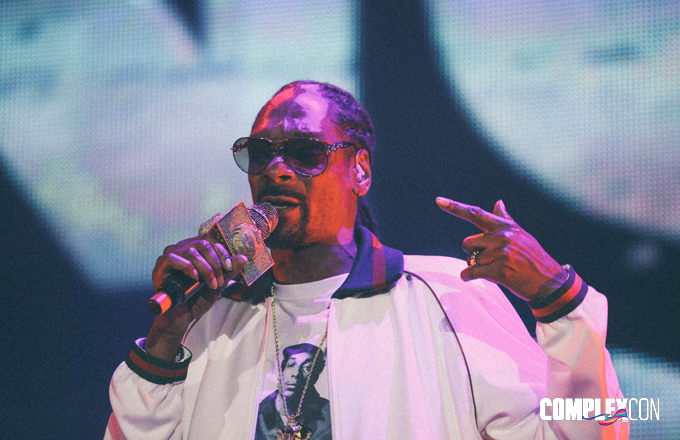 "Larry King was the last motherfucker I took to Roscoe's because that's when it got to be too much," Snoop joked. "We couldn't enjoy the meal because people trying there to take pictures and shit."