In a city with some 24,000 restaurants—ranging from world renowned French eateries to neighborhood burger joints—New Yorkers put a great deal of faith in recommendations, searching for some trustworthy voice to point them in the right direction.
For years, the Michelin Guide and its anonymous inspectors have served as the gold standard for where to dine in the five boroughs, assigning a business one star for "a very good restaurant in its category," two stars for "excellent cuisine, worth a detour," and three stars for "exceptional cuisine, worth a special journey." These little, red stars have been known to either make or break a chef's career.
Say what you will about the Michelin Guide—that its elitist, that it favors European cuisine over other culinary traditions, that it's  ranking system is outdated, etcetera—but the stars do paint an interesting portrait of where New York stands in the increasingly competitive world of food. Eater was able to get its hands on an advanced list of the restaurants included in Michelin's 2017 guide to New York City, and indeed the result offer a glimpse at where food in the five boroughs might be heading.
To begin with, the guide hints at serious stagnation at the top. For the sixth year in a row, no new restaurants were admitted to the three star club in New York, while San Francisco has seen a handful of restaurants rise from one star to three over the course of the last half-dozen years, according to Eater. And though it's easy to pick out a number of snubs this year—most notably Le Coucou, and April Bloomfield's Spotted Pig being demoted to the Bib Gourmand list—new, one-star winners like Faro in Bushwick, Brooklyn perhaps hint at some regional diversification. Williamsburg's Aska also made it's Michelin debut with a splash, coming in heavy with two-stars. ​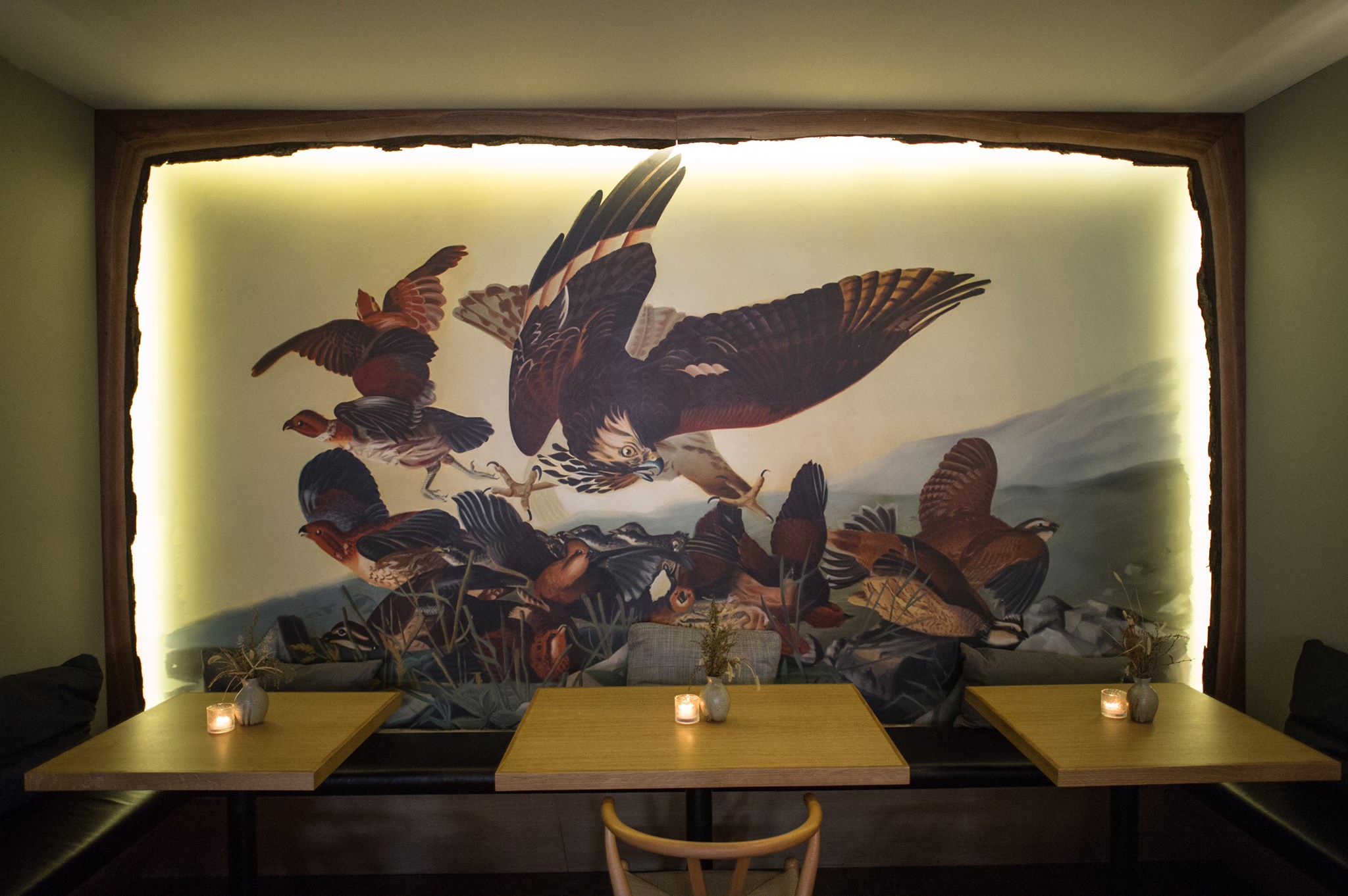 Whether you agree or disagree, here, via Eater, are the restaurants Michelin believes to be the best in New York City.
Three Star Restaurants:
Chef's Table at Brooklyn Fare
Eleven Madison Park
Jean-Georges
Per Se
Masa
Le Bernardin
Two Star Restaurants:
Aquavit
Aska (new)
atera
Blanca
Daniel
Jungsik
Ko
Marea
The Modern
Soto
One Star Restaurants:
Agern (new)
Ai Fiori
Aldea
Andanada
Aureole
Babbo
Batard
Betony
Blue Hill
The Breslin
Cafe Boulud
Cafe China
Cagen
Carbone
Casa Enrique
Casa Mono
Caviar Russe
Contra (new)
Delaware & Hudson
Del Posto
Dovetail
Faro (new)
The Finch
Gabriel Kreuther
Gotham Bar & Grill
Gramercy Tavern
Gunter Seeger (new)
Hirohisa
Jewel Bako
Junoon
Kajitsu
Kanoyama
Kyo Ya
L'Appart (new)
La Sirena (new)
La Vara
Luksus at Torst
Meadowsweet
Minetta Tavern
The Musket Room
Nix (new)
The NoMad
Peter Luger
Piora
Public
Rebelle
The River Cafe
Semilla
Sushi Ginza Onodera (new)
Sushi Inoue (new)
Sushi of Gari
Sushi Yasuda
Sushi Zo (new)
Take Root
Tempura Matsui
Tori Shin
Tulsi
Uncle Boons
Ushiwakamaru
Wallse
ZZ's Clam Bar
[via Eater]