Back in October—following the premiere of his new Vice series, Moltissimo—Mario Batali told First We Feast he was most looking forward to was his episode with former Rohan Marley, the son of legendary reggae artist Bob Marley, and former NFL star Ray Lewis.
"It turns out they were college roommates at the University of Miami and they played on the football team, but they're like these two Zen-y, crazy, funny guys," Batali said. "They were very impressed with the food, and it was just a very interesting conversation."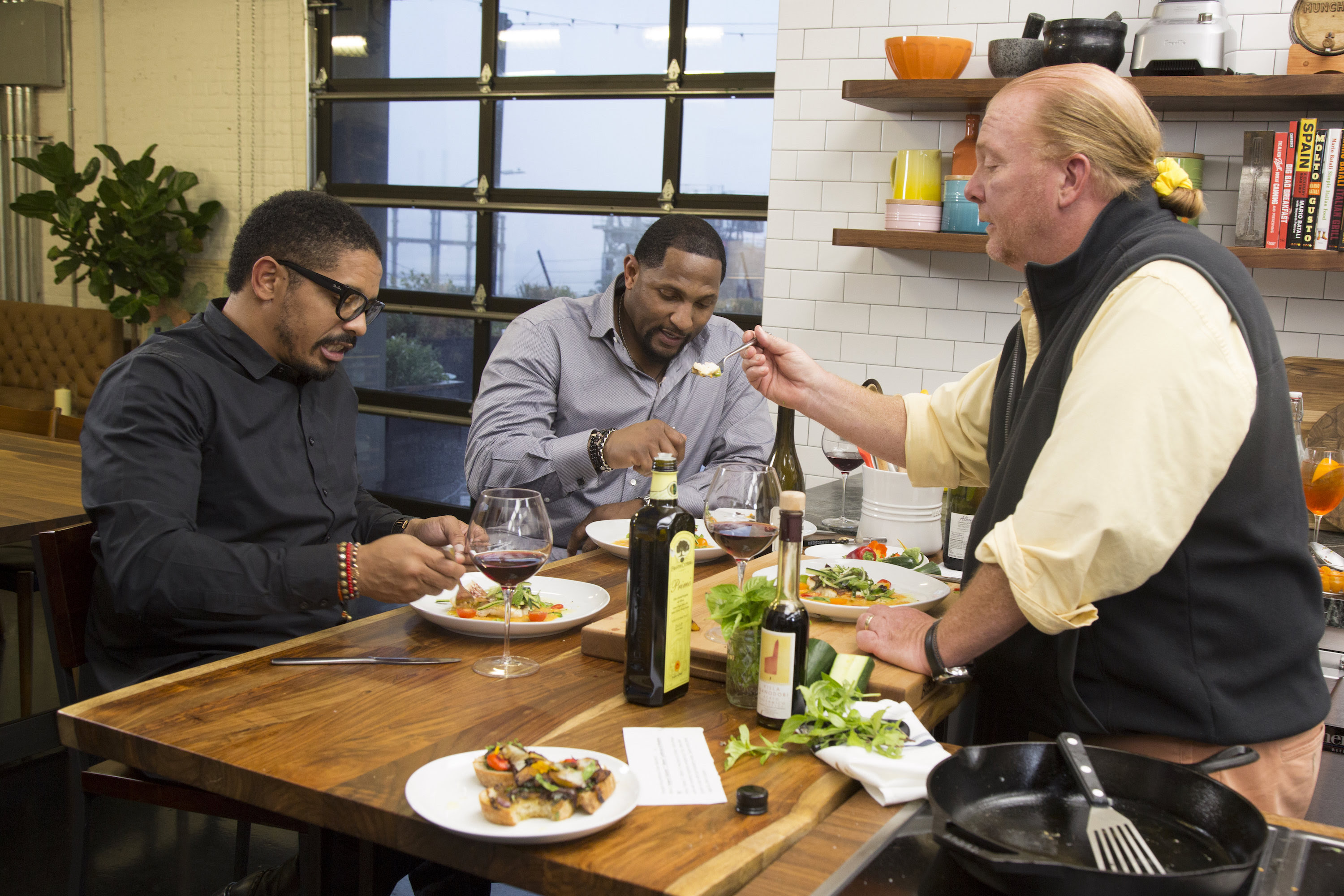 Now, fans finally get to sit in on the meal. On Tuesday, Batali could be seen preparing pumpkin bruschetta and charred snapper with sungold gazpacho for the friends, inspired by Lewis and Rohan's childhoods in Florida and Jamaica, respectively.
Serving as one of the more unexpected dinner parties in recent memory, the group gets philosophical on the topics of football, friendship, and cooking as they dig into their fish.
"This guy is a fisherman from Florida, but I know that snapper happen also in the mighty land of Jamaica," Batali says. "We're doing Italian food, but we're doing it with ingredients that have a total emotional tie to where you guys grew up."
[via Munchies]