There's any number of reasons why a man might learn how to cook in prison. On the inside, the food served during chow is notoriously low-quality, hopelessly bland, and served in meager, rationed portions. Cooking with commissary items like ramen noodles, canned tuna, and butter packets—as unappetizing as that may sound to some—allows inmates a small glimpse of the food they enjoyed on the outside, a hint of the flavor and seasoning their families enjoyed around the dinner table back home. The physical act of cooking—dicing, chopping, and baking ingredients in a toaster oven or microwave—also rings of the everyday normalcy lost on the outside, focusing the mind.
As true as all of that might be, for Albert "Prodigy" Johnson—one half of the legendary Queensbridge hip-hop duo, Mobb Deep—cooking in prison was not a luxury, or a form of escapism, but an act of survival.
Having suffered from sickle cell anemia since he was a child, Prodigy's mind was immediately fixated on food after he was sentenced to three-and-a-half years in prison on gun charges in 2007. During his first day on Rikers Island, the rapper was sent to the infirmary with food poisoning, and it became clear that keeping a close eye on what went in his body would be a matter of life and death.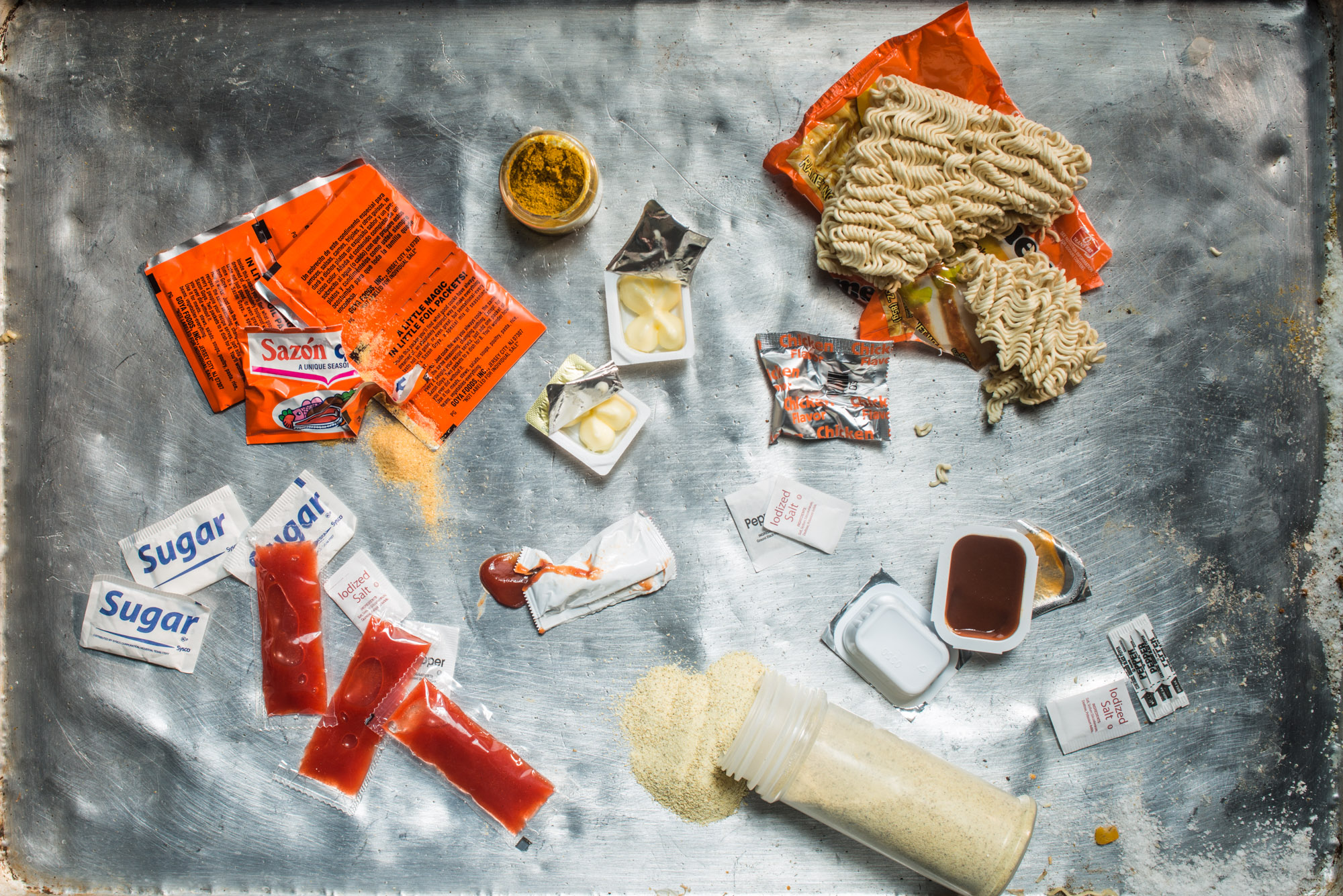 Now, some six years after his release from jail, Prodigy has released Commissary Kitchen: My Infamous Prison Cookbook, detailing exactly how he managed to eat healthy in a system designed to wear men and women down from the inside out.
"This book won't make you a better cook, but it might make you a better person," Prodigy writes in the introduction. "Because in a world where prisoners are treated like animals, we made our experiences there feel more human by how we prepared our food.
From ingenious recipes for how to make dumplings out of gooey elbow macaroni, to ketchup-soaked sangria, here are four of our favorite recipes from Prodigy's Commissary Kitchen.