Few experiences are more enticing than snacking on some pizza and watching two people bang on a computer screen. With that in mind, it makes sense that the well-endowed pizza delivery guy has long existed as its own genre in pornography, accepting sexual favors from voluptuous housewives who can't find their purses while cracking a never-ending array of bad sausage puns.
Pornhub, one of the largest adult sites on the Internet, has some 2,000 videos with the word "pizza" in the title, and while the trend is nothing new, 2016 has actually seen a huge uptick in the amount of pizza porn searches worldwide. 
In honor of "Pizza Appreciation Month" (formerly known as October), the website compiled a massive amount of data on its users' pizza whacking preferences. Unsurprisingly, the generic search term "pizza delivery" came out on top, but somehow more creative categories like "open door naked pizza" and "pizza that ass" didn't perform as strongly.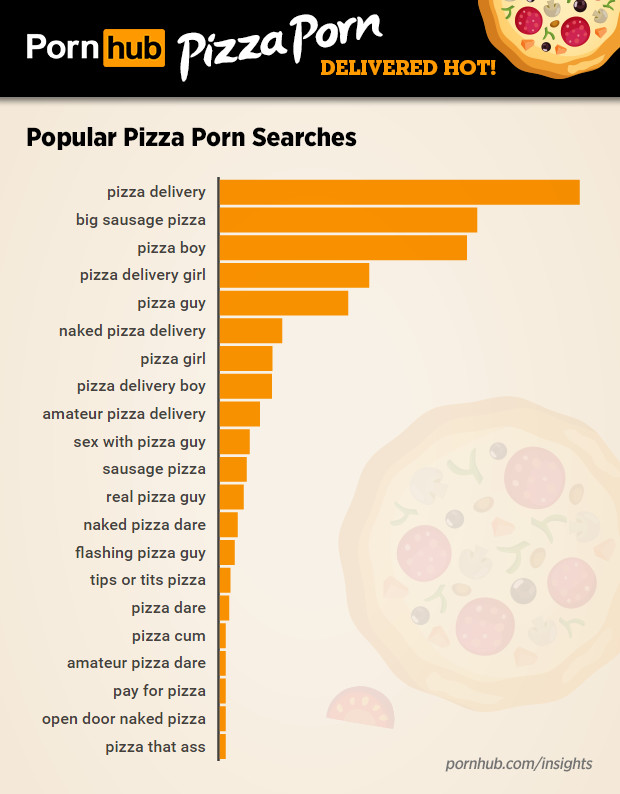 According to the data, pizza searches in general have increased exponentially since 2013. And while the Internet has become ever-more fascinated both with pizza and porn, the recent interest in the pairing on screen is attributed to advertisements for a new pizza delivery movie produced by a major porn studio.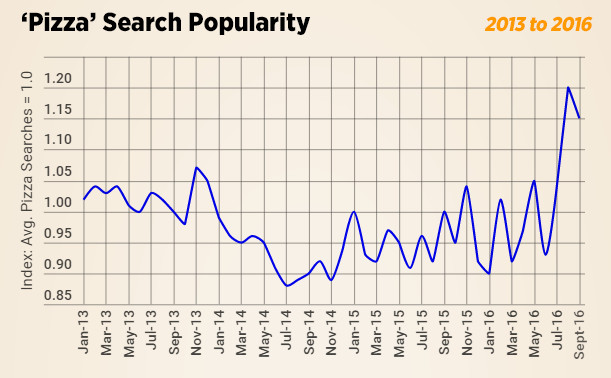 One might think that American would lead the way in pizza porn searches, the U.S. ranks just 43 overall. Romania, South Korea, India, and Portugal rank the highest for pizza porn watching, while Japan is the least interested in 'za-themed sex scenes.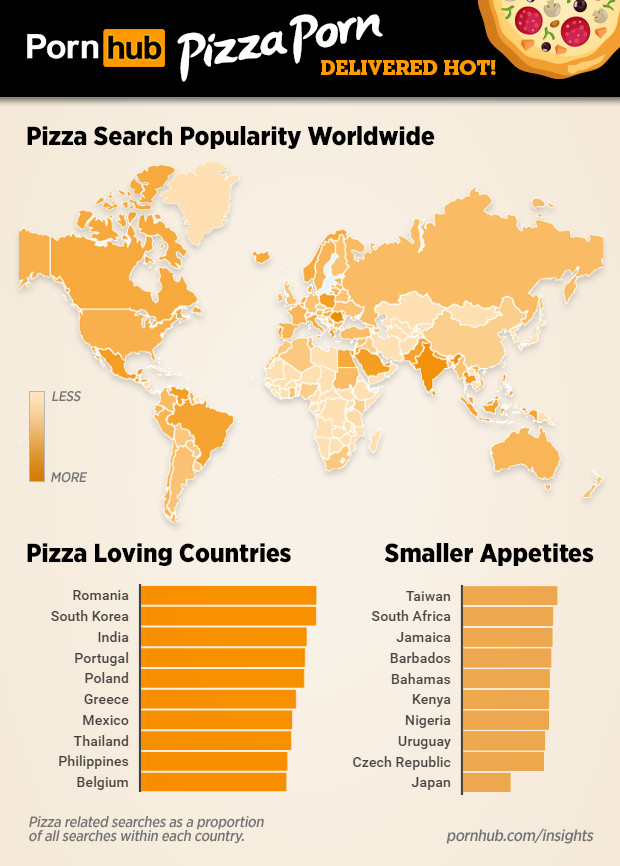 According to Pornhub, men are 23 percent more likely to search for pizza porn around the world than women, and the 18 to 24 age group is the most food-focused when it comes to viewing habits. Apparently, the fascination with naked bodies and cold cheese pies subsides as one gets older.