For those on the outside, there's always been a morbid curiosity when it comes to the phenomenon of cooking in prison, the necessity of taking commissary items like canned tuna fish, potato chips, sazón seasoning, and ramen noodles and magically transforming them into something edible—even delicious. In prison, cooking represents a survival technique, providing inmates with a small semblance of normalcy in an otherwise chaotic environment. Now Lil Wayne—the food-rap genius who once told the world that "real Gs move in silence like lasagna"—will publish his prison journals, Gone 'Til November, on October 11, joining MCs like Thirstin Howl III and Mobb Deep's Prodigy who have documented the power food holds in America's prisons.
In 2010, three years after being arrested on gun charges outside Manhattan's Beacon Theatre, Wayne served eight months at Rikers Island on a one-year sentence, spending his final weeks in solitary confinement. And while one might expect a memoir from one of New York City's most infamous correctional facilities to be filled with violence and squalor, Gone 'Til November is an honest portrayal of the mundane, everyday details of life behind bars—especially when it comes to food.
In the morning, Wayne has coffee; at night he drinks tea. He misses his family and his friends, and passes the time by listening to ESPN, reading Scar Tissue by Anthony Kiedis, and watching Dancing with the Stars. Before bed, he prays and studies Bible passages. Still, it's ultimately food that dominates the majority of Wayne's thoughts and brings him closer to his fellow inmates, cooking up Doritos- and noodle-stuffed burritos with his friends Chris, Charlie, Coach, LL, Jamaica, and Dominicano. The book is less a prison journal, and more a cell block food diary, with Wayne meticulously cataloging every dish, snack, and Gatorade he has during his stay on Rikers. After each meal, he shows his gratitude with an enthusiastic "Yeah!" or a "Nice!" in his journal. 
From Weezy's obsession with make-shift burritos, to tricks for keeping drinks cold on the inside, these are the biggest food moments from Gone 'Til November.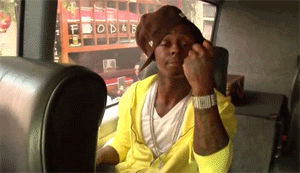 1. On his love of sugar.
"Almost overslept for breakfast again, but good ol' Al woke me up to give me sugar. He knows how much I love that sugar. Lucky me, he gave me a muffin too. He's really a good guy. As I'm eating my muffin and sipping on my coffee, I'm thinking about how today isn't starting off so bad considering where I am."
2. On the beauty of cooking with other inmates.
"Chris cooked tonight's lasagna, with a chicken, rice, and cheese tortilla wrap. Yeah! It's strange, but for some reason I found that shit beautiful."
3. On becoming a better chef
"I cooked tonight for Jamaica and myself. Tonight's menu was rice-and-chicken tortilla wraps. Killed that shit during the game. Yeah!"
4. On how to keep your drinks cold.
"Starving, so I cooked chicken, rice, and cheese tortillas. Jamaica and I killed that shit. Tried to keep my drink cold by butting it in the toilet...It worked!"
5. On sharing food and making friends.
"Chris gave me two bags of Doritos. I gave him some bubble gum. It wasn't a trade, just two generous guys. But, yeah, someone blessed me with some gum, a Now & Later, and a Jawbreaker today. Yeah!"
6. On officiating a same-sex wedding.
"We even had a reception, which everyone brought something for the couple. I brought cookies since coach loves cookies. But when that nigga Chris brought 13 Gatorades, it went down in this bitch. Gatorade is liquid gold in this bitch. We were all like, OOOOH SHIT…It's going dooowwwnnn!"
7. On the power of the Oreo-Kool-Aid combo.
"I'm eating Oreos and drinking grape Kool-Aid as I write this right now. This is the kind of shit that has become worth writing about: eating Oreos and drinking grape Kool-Aid. Damn!"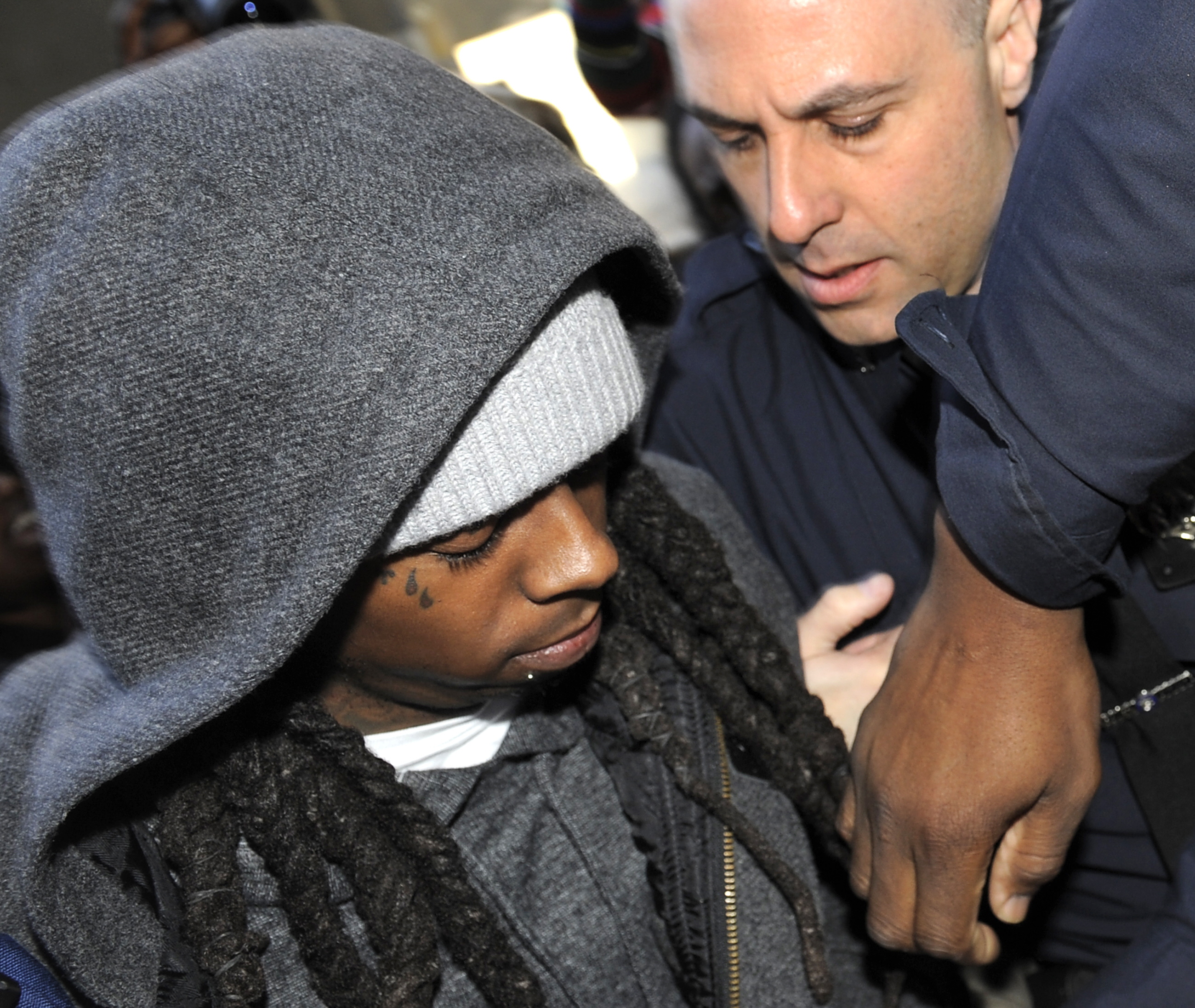 8. On eating his feeling after finding out Drake slept with his girl.
"Not sure how long I would've stayed in there if it weren't for Charlie. His fat ass wasn't going to let me just sit up in this bitch and not eat. He was like, 'I don't give a fuck what you're mad about, we cooking no matter what, nigga. Come on, man, let's eat!'"
9. On hiding his sugar packs.
"Just finished putting all my sugar packs in my lemonade packs because they take all of your sugars when they do cell searches. Damn! Well, we did have a search today and they didn't take my sugars."
10. On hoarding all of his chips.
"I ended up with 63 bags of chips among other shit, so it should be no surprise that I fixed myself a Ruffles burrito for lunch."
11. On the COs bringing him home-cooked meals.
"Some of the COs are even bringing me some home-cooked meals. Although my mama told me to never eat another woman's red gravy, I'm really enjoying having non prison food."
12. On getting fat in prison.
"I didn't eat the chow, of course—wait, yes I did. It was chicken and veggies. Chris cooked rice and chicken, Doritos and corn. Shit was awesome! Then later Jamaica cooked chicken, rice, noodles, and lasagna. Yeah! I may get fat in here."
"Charlie cooked lasagna, corn, rice, and chicken. Yeah!  I'm going to get big."
"Showered up and Charlie cooked again...Damn...I'm going to get fat."
13. On his undying love for Doritos burritos.
"Doritos burrito time! Charlie had showed me how to add a beef jerky stick in my shit a couple of days ago. Shit is great!"
"Idol was on. Everybody was eating a Doritos burrito. We called it a burrito party."
"When I got back up to the tier around 1:30, I made a burrito and watched America's Funniest Home Videos with Charlie."
"It's 4:44 pm and I'm writing this. Thinking about making myself a burrito in another hour or so."
"I didn't go to yard, but did make myself one delicious burrito."