Though the Cheesecake Factory has been in existence for some 38 years—expanding to roughly 200 restaurants nationwide, and earning the love of countless athletes and rappers along the way—the company's famous 250-item menu has unbelievably never been available inside the five borough. This week, however, New York City's prayers have finally been answered.
On Tuesday, the Cheesecake Factory opened its first full-service, casual dining restaurant in the city at 90-15 Queens Boulevard in Elmhurst. Surrounded by the Olive Garden, Chick-fil-A, and Shake Shack, the new, 8,000-square-foot space occupies the bottom corner of the Queens Center Mall, transforming the area into a kind of chain restaurant mecca for the five boroughs.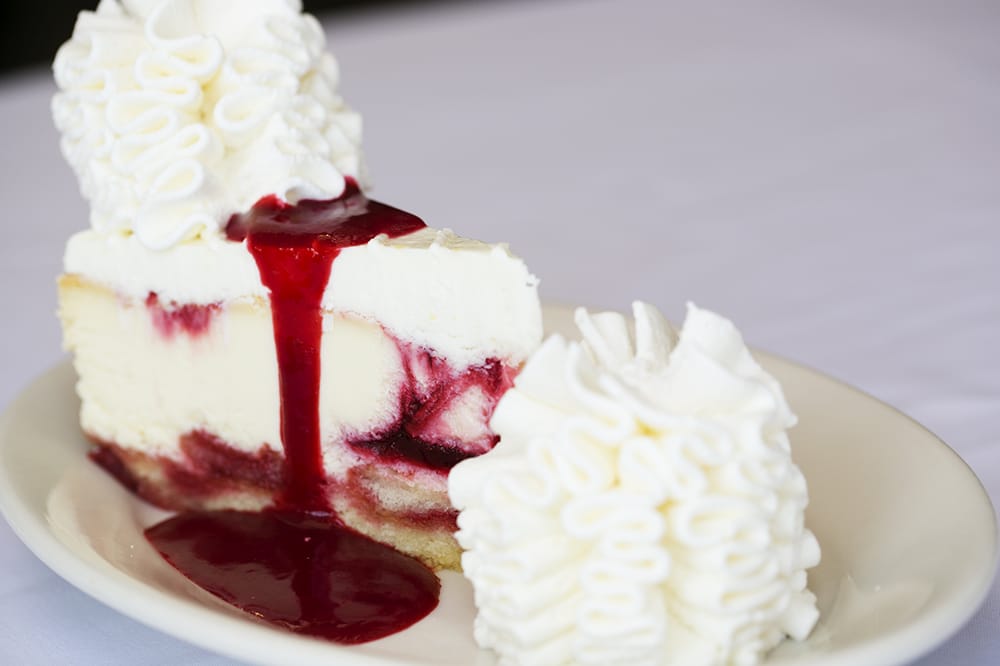 While Cheesecake Factory's homebase doesn't exactly scream modesty (the company is headquartered in Calabasas, California, where the Kardashians famously roam free), New York City has represented an unattainable goal for the chain for years. Earlier this month, a Cheesecake Factory spokesperson told Eater that skyrocketing rents in Manhattan had made it impossible to open a restaurant without raising menu prices, something the company has admirably been unwilling to do as it expands. There are Cheesecake Factories both in New Jersey and on Long Island, but New York City is where dreams are made—even for multi-million dollar chain restaurants.
The Queens Center Mall, however, finally stood out as a location that could meet Cheesecake Factory's operational needs without drastically raising prices for customers. The company had wanted to rent a larger space inside the shopping center, but decided to settle on the 190-seat space available.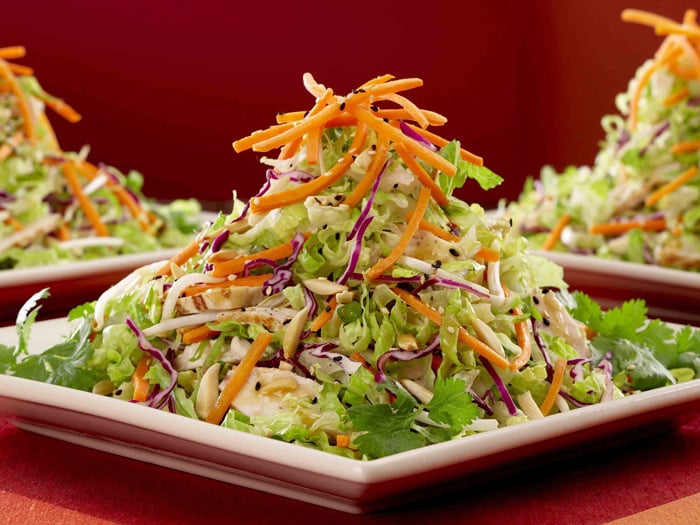 Last week, First We Feast was given a sneak peak inside the new restaurant before it opened to the public. Dozens of cheesecake staffers nervously scuttled from table to table, whisking plates of Oreo Dream Extreme Cheesecake and Chicken Bellagio their customers as floor managers critiqued their performance. At one point, a manager tapped in to show a shy waitress how a Cheesecake Factory pro gets the job done.
"The Mexican Tortilla Salad?" she asked, leaning in to take the order. "That's a really fun salad."
And you know what? It was a fun salad. Ordering at Cheesecake Factory—flipping through its gargantuan menu, and choosing between 50 different flavors of dessert—is generally a fun time. Now, having finally conquered New York City, Cheesecake Factory may have finally solidified its place as the number one chain restaurant in the country.