Few foods are more feared in the culinary world than the Carolina Reaper and Nashville hot chicken. Earlier this year, Anthony Bourdain—a man who has lived through military coups and at least a couple scrappy, amateur MMA fights—said that the extra-hot chicken in Music City is one thing he's truly afraid of in life. As for the Reaper—the world's hottest chili pepper, clocking in at roughly 2.2 million units on the Scoville scale—Smokin' Ed Currie's Frankenstein creation is known to make grown men cry like little babies.
Well, for some reason the maniacs at Nashville's Party Fowl have decided to combine these two forces of nature on one bird, rubbing their chicken with Reapers, as well as ghost pepper, scorpion pepper, habanero, and cayenne.
Aptly dubbed "Poultrygeist" level hot (you know, because chicken and ghost peppers and Halloween and stuff), the dish comes from mad scientist and executive chef Bart Pickens.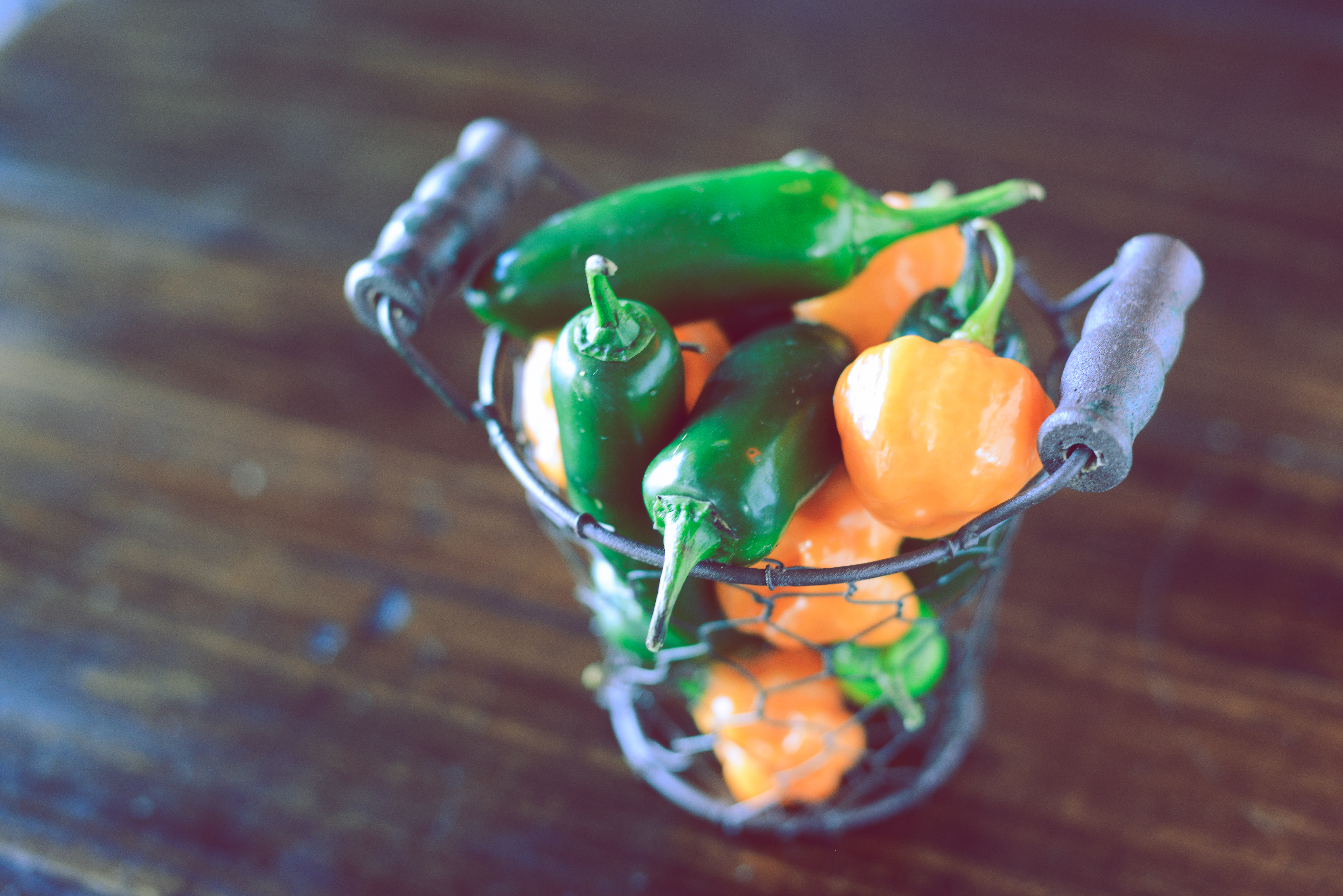 "These peppers are 100 percent—they're not blend, they are straight up who they arm," Pickens told First We Feast in a statement. "You should have to sign a waiver to eat it. It's stupid hot, it's a chemical."
Pickens also broke down exactly how he prepares the fiery chicken, first "blooming" the peppers in boiling oil.
"The first thing you have to do is bloom it. That means I put 280-degree oil on the spices to open them up. It's kind of like rice, if you don't have that boiling water, you don't have rice. You have to do the same to the spices, because if they've been blended and milked, you have to unlock the flavor. I do that for about five minutes, stirring occasionally. Then, I put in our bacon render to help suspend the spices to the chicken."
We laughed at Party Fowl's "Poultrygeist" pun earlier, but this stuff sounds legitimately terrifying. Eat at your own peril.