Tuesday, September 13 marks 20 years since Tupac Shakur was gunned down in Las Vegas, Nevada. And while fans of the late, California-bred rapper will surely be bumping the classics from All Eyez on Me that day, one restaurant in Fresno, California is giving itself an entire Tupac makeover, transforming from Take 3 Burgers into Powamekka Café​ for the occasion.
According to a press release, the pop-up is for one day only, and will serve a Tupac-themed menu items like a "California Love" chicken sandwich, Hennessy applebutter chicken wings, a mac-and-cheese burger, and "Thug Passion" cake pops—champagne cake with Alizé​-flavored frosting.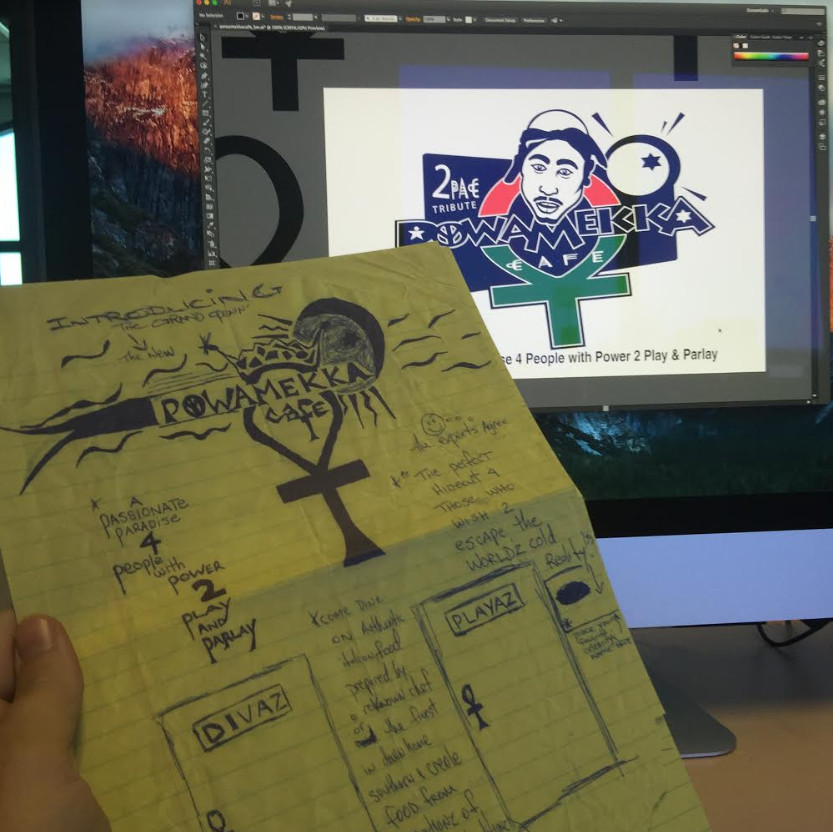 "This one-day, pop-up restaurant will take over Take 3's space, with a new menu, entirely new signage and Tupac-themed artwork," the press release reads. "The plans for Powamekka Café are coming from Tupac's vision, drawing inspiration from sketches and menu ideas that he wrote down before his death."
While a mac-and-cheese burger might not scream Makaveli to you, a Tupac-themed restaurant actually isn't that far off from the late rapper's original plans. According to Rolling Stone, "Tupac sketched ideas for a cookbook and restaurant based on his own recipes" before his death, and Powamekka​ Café seems to be based on those very plans. 
While the decades have passed since the Shakur's death—and authorities still haven't figured out who shot the legendary rapper—fans in California's central valley will at least have one day to eat like 'Pac would have wanted.