It's been roughly a year since McDonald's first debuted its all-day breakfast menu,  at long last allowing Americans to stuff their faces and arteries with endless amounts of hashbrowns, sausage burritos, and McGriddles during lunch and dinner. 
Now, as the anniversary of all-day breakfast on October 6 quickly approaches, McDonald's has released a comprehensive timeline of just how the restaurant chain went from sling just burgers and fries to eggs, potatoes, and hotcakes.
Earlier this year, McDonald's announced that its breakfast sausage would no longer be made with artificial preservatives, flavors, or colors. Then, in July, the company finally introduced the McGriddle, the McMuffin, and biscuit sandwiches to the all-day menu nationwide.
Check out the full infographic below, and try your best not to crave some bacon, egg, and cheese sandwiched between two mini, maple-soaked pancakes.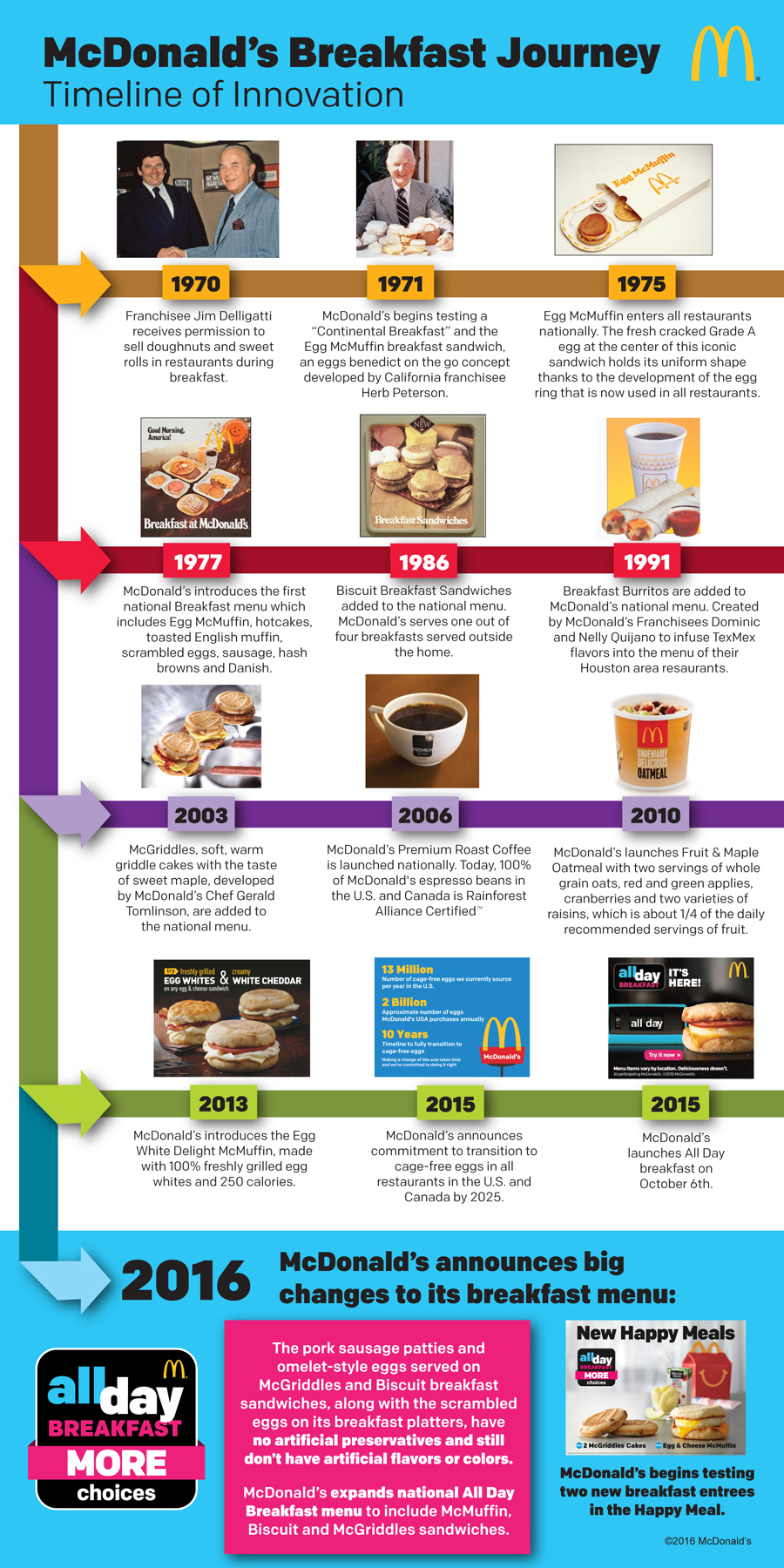 [via Foodbeast]