Earlier this year, a McDonald's in St. Joseph, Missouri announced that it would soon be making America's wildest dreams come true by offering customers an endless supply of French fries. And while the 6,500-square-foot restaurant has been billings itself as the "McDonald's of the future"—also offering customers the ability to customize their burgers and chicken sandwiches—it appears we've finally reached fast-food utopia.
Last month, the St. Joseph location opened its doors to the public, and beginning on Thursday the outpost will start making it rain French fries. The deep-fried wet dream is exclusive to the St. Joseph restaurant—and is intended to get customers excited about the grand opening—but, of course, the deal comes with a caveat. Chris Habiger, the owner of the franchise, told Business Insider that the unlimited French fries will be available for a limited time only, though it remains unclear just how long the promotion will run.
Still, the St. Joseph McDonald's is hoping its other amenities will be enough to keep customers coming back for more. In addition to making its deep-fryer work overtime, the restaurant will also include table service, a dessert bar, a party room, linge chairs, and a state-of-the-art Play Place where children can amuse themselves with video games and interactive tables, according to Fortune.
And while in the past the unlimited fry promotion was criticized over health concerns (a single serving at McDonald's contains 230 calories), Habiger also plans to host positive programs for children, including book readings and play groups.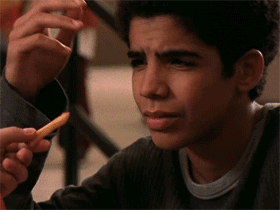 Though the futuristic, fry-filled McDonald's is only available to customers in Missouri for now, the company as a whole has been updating its menu in recent months. Earlier this year, McDonald's announced it would begin testing never-frozen beef patties, and this week the company announced the rollout of preservative-free McNuggets.
"We're looking at every aspect of our menu today," Marion Gross, head of supply chain at McDonald's, told the Chicago Tribune. "Nothing's out of bounds." 
[via Fortune, Business Insider]