Chipotle has been in the news for more than a few scandals lately. Over the course of the last several months, the burrito chain has been recovering from a widespread E. coli outbreak, and the subsequent PR nightmare the food-safety fracas created. Then, in July, one of the company's top executives was indicted in connection to a massive cocaine bust in New York City. 
Now, Chipotle is once again making national headlines for all the wrong reasons. Last week, the company was ordered to pay $550,000 to a former employee named Doris Garcia Hernandez after a jury ruled that the woman was fired over her pregnancy, the Washington Business Journal reports.
After becoming pregnant in 2011, Hernandez claims her manager at a Washington, D.C. Chipotle began closely monitoring her water and bathroom breaks—a humiliating practice other employees were not subjected to. 
"Upon learning of her pregnancy, David told Ms. Garcia that she had to announce to every employee in the store when she was going to the bathroom and that David would have to approve her bathroom breaks so that he could cover her work position for her," the lawsuit, which only gives the manger's first name, states. "David did not impose these requirements on non-pregnant employees."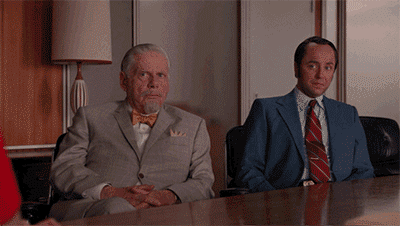 The situation reached a head when Hernandez requested time off to attend a pre-natal care appointment. After the manager ignored Hernandez's requests several times, she attended the appointment without her manager's permission, and the next day David fired her in front of the restaurant's staff. 
There are, of course, laws in place to prevent this kind of discrimination. The U.S. Equal Opportunity Employment Commission states that it's illegal to treat a woman differently "because of pregnancy, childbirth, or a medical condition related to pregnancy or childbirth."
Hernandez's lawsuit—which she filed in 2014 with help from the Washington Lawyers' Committee—specifically deals with pregnancy discrimination, but bathroom breaks in general have become a contested issue within the food industry in recent years. In March, Oxfam America released a horrifying report detailed how employees at chicken plants are so afraid of being fired for for using the bathroom that they routinely wear diapers while they're on the job. And though the problem is widespread throughout the industry, women often bear the brunt of the pain and discomfort.
"[Women] face biological realities such as menstruation, pregnancy, and higher vulnerability to infections; and they struggle to maintain their dignity and privacy when requesting breaks," the report reads. "By its nature, it is demanding and exhausting work. But it does not have to be dehumanizing, and it does not have to rob people of their dignity and health."
[via Washington Business Journal, Eater]