Over the last several months, Chipotle has become one of the thirstiest chains in the fast-food game, desperately trying to salvage its tarnished reputation after a widespread E. coli outbreak scared off a number of its customers. In the hopes of enticing diners to return, the company has introduced new meat options, released animated short films, and set-up a fledgling customer rewards program—the aptly titled "Chiptopia." Still, like with everything at the burrito behemoth, bigger is always better, and the company is already upping the ante in order to reign in more members. 
According to Nation's Restaurant News, fans who sign up for the rewards program before August 15 will be given a chance to win free burritos for an entire year. Three customers in total will be given a grand prize of 52 free burrito cards (valued at $520), while 30 second-place winners will be gifted 10 vouches. Clearly, allowing a single person more than one free burrito a week and the company starts risking fatalities. 
"[T]he added incentive is aimed at folks who didn't sign up in July, which was required to earn bonus rewards for visits through July, August and September," Chris Arnold, Chipotle communications director, told NRN.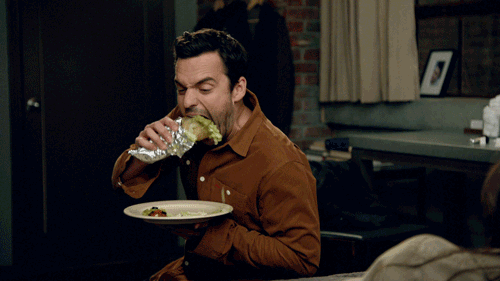 Still, the drawing isn't limited just to new members. Customers who have already signed up for Chiptopia can log into their accounts and enter the contest as well. Despite slumping —and persisting concerns related to food-safety issues—over 3.5 million people signed up for Chiptopia by mid-July, clearly throwing caution to the wind for the chance to grab some free guac. 
In addition winning back customers back with thinly-veiled bribery, Chipotle also hired a top food safety expert earlier this year to combat its food-safety woes. But even with all these efforts a Morgan Stanley analyst predicted that it will take years for the company to return to the glory days when it ruled the burrito world. 
With all that said, eating a burrito every week for a year might not be such a bad thing. A self-professed fitness buff named Devin Cunningham ate Chipotle for 365 days in a row and is actually looking pretty ripped. 
[via Nation's Restaurant News, Eater]