T.I. has been going through a bit of a rough spell the last couple of months. First, in May, the rapper was at the center of a deadly shootout at Irving Plaza in New York City. The following month, T.I.'s 20-year-old daughter, Zonnique, was arrested after bringing a gun into an Atlanta airport. 
As if things weren't bad enough, Scales 925—T.I.'s "upscale soul food" restaurant best known for its questionable meatloaf cupcakes—is now mired in controversy. On Tuesday, 12 employees from the Atlanta restaurant filed a lawsuit against T.I. and his associates, seeking backpay for grievances related to the Fair Labor Standards Act​, WSBTV reports. 
Although T.I. is indeed listed as a defendant in the suit under his legal name, Clifford Harris Jr., the majority of the complaints have to do with the rapper's business partner, Charles Hughes. The workers claim Hughes would transfer funds from the restaurant to his own personal bank account, and, as a result, their paychecks would routinely bounce.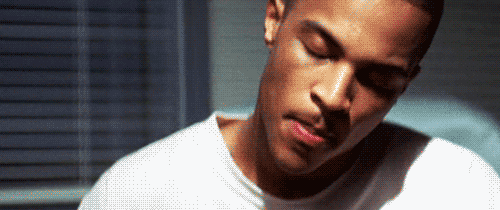 "Scales would also take money out of Plaintiffs' paycheck claiming the money was used to pay the busboys. However, the busboys told Plaintiffs they didn't receive any money in their checks from Plaintiffs' wages," the suit reads. "Scales would also require Plaintiffs to pay $4.00 out of their paycheck for broken glasses even if no glasses were broken."
Still, the situation gets even worse. The suit also claims that Hughes used a billing program called ALOHA to track the amount of hours everyone worked. But if employees worked over 40 hours, the program conveniently failed to log their overtime. Hughes never addressed the employees' many complaints, claiming there was nothing he could do about the glitch.
"Hughes also implemented the time and billing software in such a way that it caused employees to claim $35 in tips when the employees did not, in fact, make $35 in tips," the suit continues. "Employees were also coerced to work off the clock for three hours before they were allowed to go home."​
Though T.I. may not have directly swindled employees out of money, the suit claims that he and Hughes have "joint authority" over the restaurant, and that he has the power to determine payrates, as well as who works for him and under what conditions. 
First We Feast has reached out to T.I. for comment and will update this post if and when a response is received. 
[via WSBTV]