Though over the years Legal Sea Foods has received such glowing reviews as "decent enough" and "just average" on Yelp, advertisements are one thing the Boston-based restaurant chain doesn't seem to have a knack for. 
In recent weeks the company has ruffled feathers with a series of tone-deaf political parodies, but the restaurant's most recent ad in the Boston Herald—featuring Hillary Clinton's photo above the words "We have a term for cold fish. Sushi."—might be its worst yet.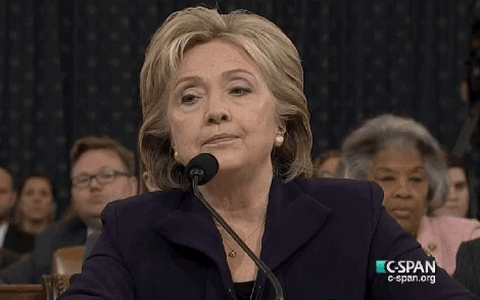 The chain's new marketing campaign, which launched earlier this spring, pokes fun at the current election cycle by staging CEO Roger Berkowitz's fake presidential bid. Borrowing Vermont Senator Bernie Sanders' campaign slogan, Berkowitz has been touting the catchphrase #FeeltheBerk for months. 
Many of the recent ads have found irreverent—if somewhat offensive—ways to connect the dishes Legal Sea Foods makes to contemporary politics. Previous TV spots have included taglines like, "If we build a wall on the border, who will eat our delicious fish tacos?" and "My first act in office will be to legalize sea weed." The company has also said it supports the gay community by "proudly serving rainbow trout."
Berkowitz is no stranger to wise-cracking antics. He's often been featured in local commercials, going to extremes like playing a fake doctor to promote his healthy fare. 
But the misogynistic tone, slighting Clinton's business-like and reserved demeanor, has many crying foul.
It's silly season in America. Ad in today's @BostonGlobe from Legal Seafood. pic.twitter.com/FcuMgmnQq0

— Steve Koczela (@skoczela) July 25, 2016
Hey @legalseafoods, I'm done with you if you don't retract your misogynistic ads and apologize. #feeltheberk

— Beth (@bethg24) July 25, 2016
@legalseafoods Yes, you like provocative advertising, but this morning's awful sexist ad is a step too far. #youlostacustomer #feeltheberk

— Eliz in MA (@ARandomBear) July 25, 2016
"Many of the key issues facing our country are legal in nature – gay rights, illegal immigration, legalizing recreational substances – so Legal Sea Foods should have a voice in the debate," Berkowitz explained in a press release at the start of the ad campaign. "I would hope people view these ads in the spirit in which they were created."
This time, that spirit may finally land him in hot water—a situation the lobsters at Legal Sea Foods can likely empathize with.
[via Eater]