The Pokémon Go craze has officially hit pandemic levels. Millions of people are playing, with dozens of gamers at a time congregating at parks, museums, and other public spaces to try and "catch 'em all." Naturally, hustlers have come out of the woodwork to capitalize on the latest national trend. Restaurants and bars are offering discounts and specials with Pokémon themes, and one entrepreneurial kid is turning her town's love of Pokémon into cash for her true passion: real-life animals. 
A photo posted on Reddit earlier this week shows a young girl sitting in a park with cases of water, chips, and soda, flanked by a giant menu decorated with Pokémon.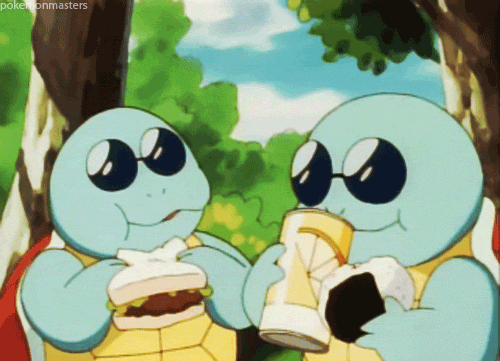 Aptly titled the "Pokémon Go Vending Machine," the stand also comes complete with lemonade, snack bars, and Sun Chips, and all of the proceeds went to a local Colorado animal shelter.
"Operation save real life Pokémon is a Pokémon-go!" the girl's sibling wrote on the Reddit post. "My little sister had an idea to sell lemonade where all proceeds go to the Larimer County Humane Society to give back to our furry friends!​"
Still, while other Poké-hustlers aren't as concerned with paying it forward, business through out the country have been finding clever ways to get in on the trend. Here are a few of our favorite Pokémon bar and restaurant specials concocted to cash in on the game. 
Our favorite Pokémon entrepreneur, however, has to be this 7-year-old boy who's been selling bright yellow "Pokémon Go safety gear" to make sure players don't get run over by a bus while trying to catch another Duduo.