From $150 platinum doughnuts, to $180 gold-laced ramen, egregiously expensive foodstuffs has become a culinary gimmick all its own in recent years. 2 Chainz, rap game gourmand that he is, even has an entire show dedicated to the study of unnecessarily luxurious bullshit, most recently munching on gold-dusted popcorn with Stephen Colbert on the set of the Late Show.
Those with a few million dollars to spare will be pleased to learn they can now book a reservation for the "world's most expensive dining experience," an eight hour affair put on by Russian diamond company World of Diamonds and Ce La Vi, a restaurant/nightclub on the roof of the Marina Bay Sands hotel in Singapore.
For the low, low price of $2 million two very wealthy individuals will enjoy a 45-minute helicopter ride, a cruise, and a chauffeured ride in a Rolls-Royce​, according to Mashable. Once the couple arrives at the restaurant they will be greeted with 10,000 roses and an 18-course dinner.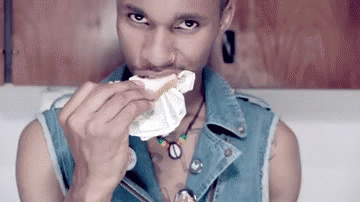 Though a tasting menu at Ce La Vi typically costs $168, on this night the meal will consist of Belon oysters, Almas Caviar​, and 45 and 55-year-old vintage wines. As we all know, forks and knives are for peasents, so the diners will be able to eat with diamond-encrusted chopsticks engraved with their names. 
"This is the most expensive dining experience in the world, and the most lavish one possible," Karan Tilani, the director of World of Diamonds Group, told Forbes. "As a diamond mining group, we recognize that Ce' La Vi is a diamond in the sky. [We expect] the response will be beyond overwhelming, but it's only two diners who will eventually have the privilege."​
And while the meal does sound extravagant, the real reason the dinner is attached to such a heft price tag is the 2.08 carat blue diamond rose-gold ring​ the couple will be presented with at the end of the night. This particular jewel was named named after actress Jane Seymour​ ​by World of Diamonds, but in the past, similar rings have gone for over $2 million.
When you think about it that way, the dinner is actually kind of a bargain.