If you were planning to enjoy today's lunch break with a Big Mac and a side of Internet porn, it looks like you're going to have to get that burger to go. According to the New York Post, McDonald's has just joined restaurant chains like Panera Bread, Subway, and Chick-fil-A in banning customers from using the company's free Wi-Fi to stream sexually explicit material.
Enough is Enough, an Internet safety advocacy group which campaigns using the hashtag #PornFreeWifi, reportedly lobbied McDonald's for two years before the company agreed to block all X-rated content at its locations.
Though the Golden Arches have long existed as breading grounds for human depravity—serving as arenas for massive brawls, and homebases for drug dealers and addicts—few could have guessed that McDonald's was overflowing with masturbating McNugget fiends all this time.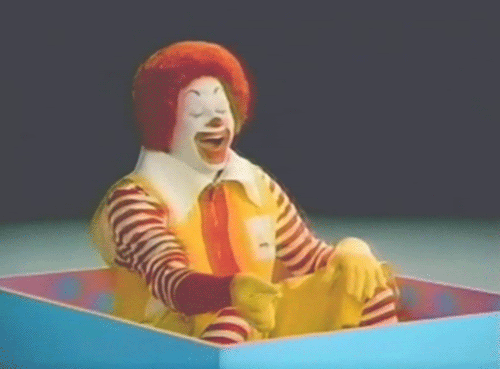 "We discovered that corporate America is not aware of how some people use their free Wi-Fi," Donna Rice Hughes, Enough is Enough's chief executive, told the Post. "I've asked Starbucks employees whether they've had problems with customers in stores watching porn, and they've said, yes, that they sometimes have to tap customers on the shoulder [to close a website.]"
Still, the prevalence of Internet pornography isn't an issue reserved solely to fast-food joints and coffee shops. LinkNYC, which operates 180 free Wi-Fi hotspots on behalf of the City of New York, was forced to install porn filters after its services were being used not by tourists looking for subway directions, but teenagers hoping to access explicit videos. 
[via New York Post]