In an era where Americans will argue about just about anything—from health care to gun control to whether a hot dog is a sandwich—most sensible adults can agree that Martin Shkreli sucks. First, in 2015, the 33-year-old pharmaceutical company CEO made headlines after he acquired the rights to a life-saving HIV drug and then jacked up the price by more than 5,000 percent.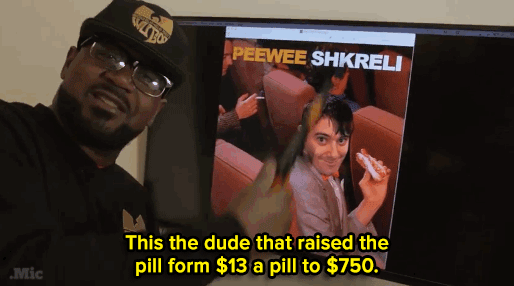 And in the months since his initial 15 minutes of fame, Shkreli has seemed to relish his role as a comic book supervillain, paying $2 million for the sole copy of Wu-Tang Clan's Once Upon a Time in Shaolin, threatening to destroy the record and taunting Ghostface Killah in a series of ill-advised diss videos.
Now, as if the abhorred pharma bro wasn't controversial enough, over the weekend Shkreli went on a Twitter rant about brunch, claiming that the meal is for "women" and "smug" liberals.
While Shkreli is far from the first person to speak out against the evils of brunch—or the white millennial privilege it connotes—few could miss the irony of a millionaire accused of defrauding his investors bemoaning the prospect of over-priced mimosas.
Finally, Shkreli further solidified his place as the most hated man in America by saying his "only God is hustle, loyalty and respect," and telling Democrats to get out of his country. 
[via Extra Crispy]