At 74, Martha Stewart has been imparting her special brand of domestic wisdom on American home-makers for what feels like generations. But when it comes to the generation du jour—millennials—it turns out the lifestyle goddess isn't exactly a huge fan.
In a interview with Luxury Listings last week, Stewart discussed her new role as chief creative officer of Sequential Brands Group, but spent the majority of the profile bashing twenty-somethings for their serious lack of home gardening skills. 
"I think every business is trying to target millennials. But who are millennials?" she told the publication. "Now we are finding out that they are living with their parents. They don't have the initiative to go out and find a little apartment and grow a tomato plant on the terrace."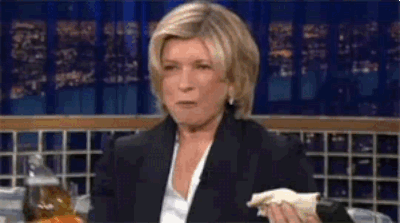 Stewart's rant against millennial laziness is especially surprising given the chef's renewed popularity with young people in recent years. After serving a five-month prison stint for insider trading in 2005, Stewart began to re-invent herself as a pop-culture diva, hanging out with Snoop Dogg and getting "totally high" at Comedy Central's Justin Bieber roast.
While she "understands" the hardships American millennials face today—out-of-control student loan debt, a slumping job market, and the fact that Dairy Queen won't let customers player Pokémon​ Go—she believes hard work and elbow grease is the key to success.
"I understand the plight of younger people," she said. "The economic circumstances out there are very grim. But you have to work for it. You have to strive for it. You have to go after it."
Though few millennials have risen to the level of creative director at a major company—and even fewer have been able to successfully grow tomatoes on a terrace —Stewart's own upbringing varies drastically from the average twenty-something.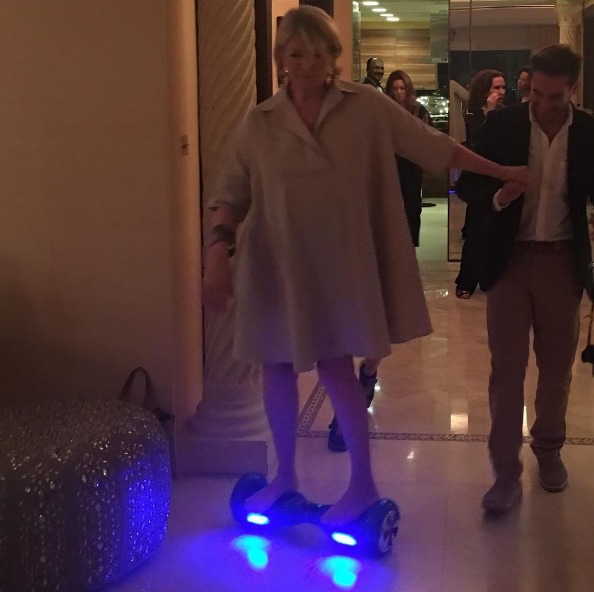 "I got married at 19 and I immediately got an apartment and I fixed it up," she explained. "I was very proud of everything I did. I got the furniture at auctions for pennies. Beautiful furniture. My apartments were lovely and homey and comfortable."
Still, Stewart sites noodle icon David Chang for inspiring her to have greater appeal to millennials. Earlier this year, the pair prepared a charity meal at Stewart's home in Bedford, New York, singing one another's praises while fans watched via Facebook Live. During the dinner, Chang let Stewart no how important she is to the culture.
"David Chang kept saying, 'Martha, you know so much and the millennials have to know this stuff!" Stewart told Luxury Listings. "'They don't know anything and they have to learn. They want to learn but they have grown up without teachers. They know how to make money and how to develop software, but they don't know how to plant a tree. They don't know how to grow spinach.'"
Despite her disparaging remarks, Stewart has continued to cultivate a strong fanbase with younger audiences. She may not think very highly of millennials, but a combined 4 million followers on Twitter and Instagram may just worship her. 
[via Luxury Listings, Page Six]