The word most commonly associated with Mariah Carey—the Grammy Award-winning singer, who covers the August/September issue of Complex—is "diva." Earlier this year, the singer allegedly threw a "Mariah Carey-themed party," where attendees were asked to dress as the star. And over the course of her career, she's become known for her large, vivacious personality, feuding with Jennifer Lopez and taking bubble baths on air with Jimmy Kimmel.
"[S]he's been increasingly willing to make fun of her flaws, purposefully playing up her diva image to let you know she's in on the joke," Elena Bergeron writes in the singer's Complex story. 
While Carey may indeed be in on the joke, it's a gag that never seems to get old. Over the weekend, the singer reportedly strutted into Ristorante Aurora, a famed restaurant in Capri, Italy, to the beat of one of her own songs. Carey's theme music reportedly "blasted" through the otherwise quiet dining room as the singer walked in with her fiancé, James Packer, at 11 p.m. on Sunday.
"She literally had an entrance song," an anonymous source told Page Six.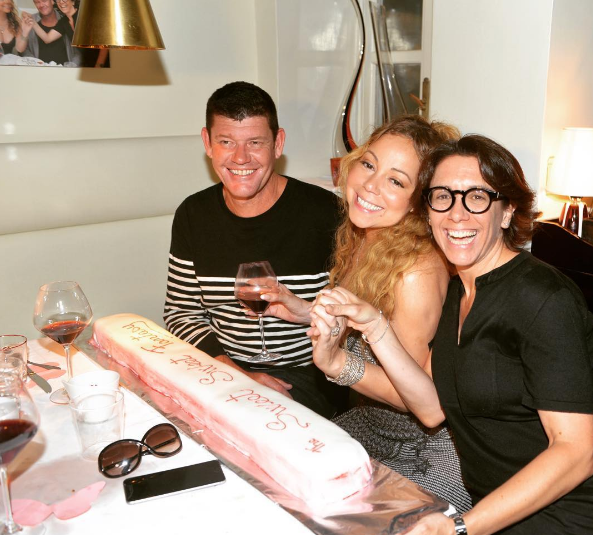 There's no word on what song was played for Mimi's grand entrance, but Carey's music allegedly streamed through the restaurant's speakers all night as she and an entourage of ten friends dined until early in the morning. 
"At one point, when someone at her table shouted, 'Hey, let's put on something more upbeat,' the staff played her hit 'Fantasy,' and everyone went crazy," Page Six reports. 
Despite her diva-like behavior, Carey was said to be "charismatic" and friendly, taking selfies with the restaurant's other guests. "She was in a great mood and was nice to everyone, even posing for some pictures with some kids," the source said. 
Ristorante Aurora should just feel like lucky the singer didn't make the staff roll out a red carpet.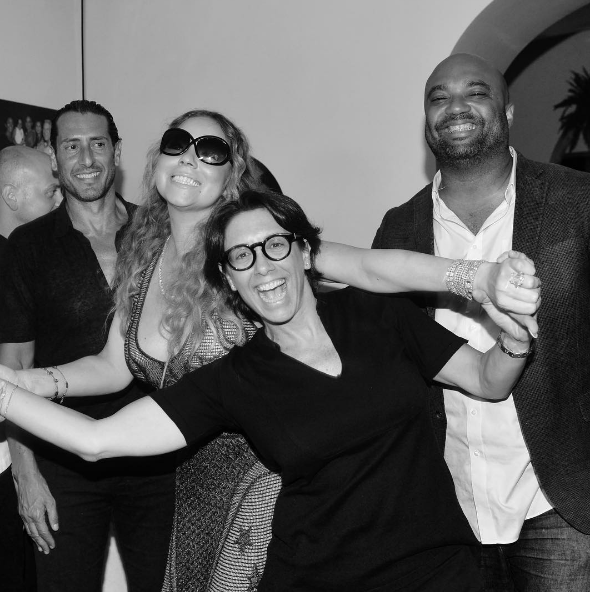 [via Page Six]