While the US beer industry is often portrayed as a business of Davids and Goliaths—with small craft breweries pitted against giant beverage conglomerates—Big Beer had an especially big win on Wednesday when the Justice Department gave Anheuser-Busch InBev antitrust approval for its acquisition of SABMiller.
According to Bloomberg, A-B InBev—the world's largest beer company, which controls brands like Budweiser and Corona—must first sell off SABMiller's stake in MillerCoors. But perhaps more importantly, the company had to agree to "refrain from practices that restrict distribution of smaller, competing brands."
In other words, the newly formed, $107 billion beverage empire theoretically will not be able to squash independent labels by blockading highly coveted distribution networks—a point of concern in the brewing world in the months leading up to the merger.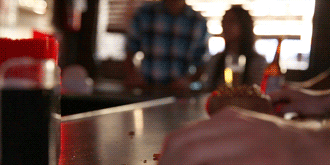 "America's beer drinkers want choice. They want variety. They want quality and authenticity," an op-ed in the New York Times read earlier this year, speaking out against the merger. "As an industry, we need to give them that—but we can do so only if the market is a level playing field."
A-B InBev, for its part, is touting the merger as a boon for beer-lovers, promising more variety for drinkers in the US, while planning to further promote American brands abroad.
"With today's agreement, we have taken a significant step forward on the transaction, which will create the world's first truly global brewer," Carlos Brito, A-B InBev's CEO, said in a press release on Wednesday. "Our combination with SABMiller will bring more choice to more beer drinkers—and extend the global reach of our iconic American brands, such as Budweiser—in markets outside of the US"
Though A-B InBev boasts that the merger has now been approved in 21 jurisdictions throughout North America, Latin America, Asia, Africa, and Europe, the deal is still awaiting final approval in China, according to Bloomberg. Chinese officials are reportedly close to signing off on the plan, but A-B InBev will also have to let go of Snow beer, which beat out Bud Light as the world's top selling beer in 2008.
[via Bloomberg]