Jon Gosselin has a lot of mouths to feed. As some of you may remember, Gosselin first won America's heart as the patriarch on Jon & Kate Plus 8, a TLC reality show that featured the couple raising its sextuplets and twins. But now, after turning fans against him by leaving his wife to lead a more rock 'n' roll lifestyle, Gosselin is now responsible for feeding countless families at a TGI Friday's in Lancaster, Pennsylvania.
On Wednesday, in an exclusive, Pulitzer Prize-worthy interview with Entertainment Tonight, Gosselin passionately defended his new job.
"I only work there 8 hours a week, because I like to do it," he said simply. "Why can't I work at a restaurant? I like to cook."
While heating up orders of Tuscan spinach dip and loaded potato skins may not qualify as haute cuisine, don't write the man off just yet. Following in the footsteps of many aging reality TV stars before him, Gosselin's true calling is, of course, DJing.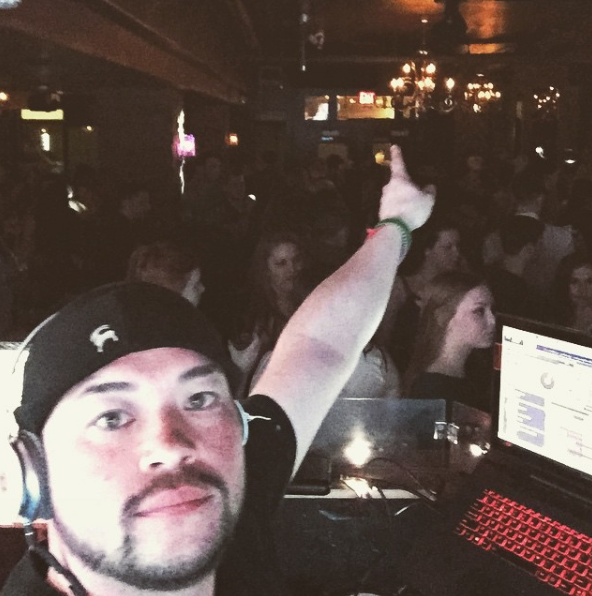 The 39-year-old currently spins at Building 24, a nightclub in nearby Wyomissing, and the part-time fast-food gig was really just a favor for a friend.
"My buddy needed help so I said OK, why not," he explained. "I'll sautee!"
After about a month-and-a-half of sautéing (read: microwaving frozen jalapeño poppers​), a photo leaked of Gosselin working in the kitchen and his brief, yet illustrious career as a line cook is now on hold.
"I see the picture and I'm wondering who leaked it," he said. "They don't really understand how it works. How many people it affects and the chain reaction." 
Gosselin, who reportedly donated the majority of his paycheck to an unspecified charity, intends to return to the restaurant after he's out of the spotlight again.
"I'm so thankful TGI Fridays hired me as a cook—just as me, not the reality TV me," he said. "They respect what I do. It's a passion of mine."
[via Entertainment Tonight]