For decades, Ikea has been revolutionizing the lifestyle game. Only a group of preternaturally intelligent beings would think to combine simple, wood-finished furniture with disconcertingly cheap Swedish meatballs. But when you take that kind of groundbreaking ingenuity and stick it in a country like Japan—a region where Angry Birds burgers and bubblegum squash McFlurries already reign supreme—things can get a little out of hand.
Now, to celebrate to the furniture giant's 10 year anniversary in the country, Ikea Japan has just unveiled the "Ninja Dog," a terrifying, pitch-black hot dog colored with ​edible bamboo charcoal. According to Rocket News 24, the Ninja Dog is 300 yen ($2.92 USD) and roughly 11 inches long, and is somehow supposed to look like a ninja scroll.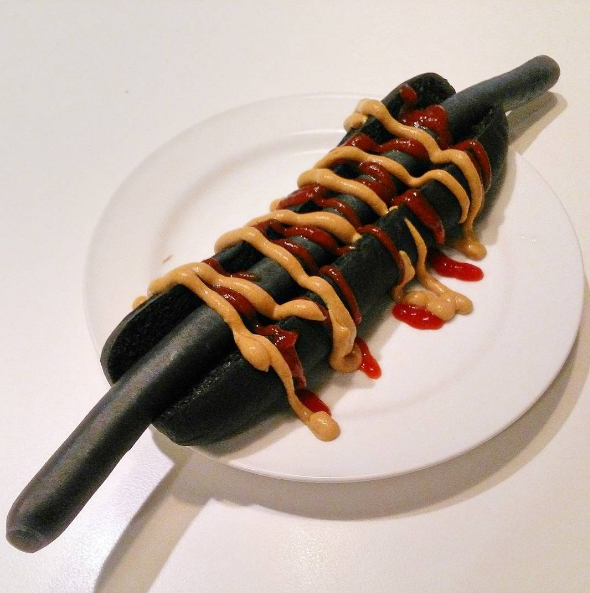 While shocking, Ikea's latest culinary abomination isn't the first item in Japan to be dyed an unappetizing color. Last year, Burger King started the trend with its black, red, and green buns before bringing a gothic Whopper (sans dripping, ink-like cheese) to the US last Halloween. And though charcoal-infused food might seem a bit strange—and also rumored to give customers some less-than-pleasant, bright green bowel movements— it's also said to clear toxins from the body.​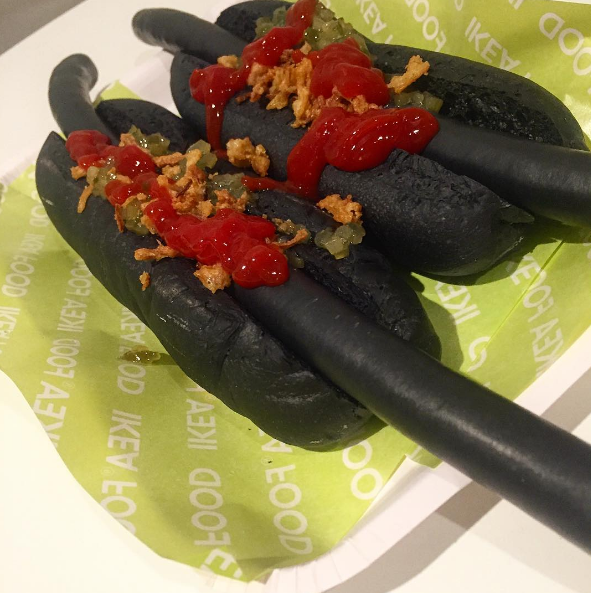 If you missed out on Burger King's colored patties—and happen to find yourself looking for new furniture in Japan—maybe live on the wild side and try the new Ninja Dog instead of those vegan GRÖNSAKSBULLAR balls. Ikea's pitch-black processed meats will be available until the end of the year, so there's still plenty of time to get your hands on some stealthy sausages. 
[via Rocket News, BroBible]