The idea of a hospital serving junk food feels like an oxymoron. After going in for surgery, or recovering from an illness, one expects to be set on a healthier path. But, as anyone who's eaten in a hospital cafeteria knows, the food offered in urgent care isn't exactly free-range and organic. On one side of the spectrum, less nutritious meals serve as comfort food for patients in times of duress; on the other, less noble side, they represent cheap options that hospitals can whip up in hurry.
Earlier this month, an obesity expert shared a photo of a meal from an emergency room in Texas, which consisted of a sandwich, a bag of Doritos, some Oreos, and a packet of full-fat mayonnaise. And while the meal looked more like something that would put a person in the ER, rather than aid a patient in his or her recovery, nutritionists at the hospital defended the meal, claiming that kale and quinoa would make people "riot."
Still, despite conflicting opinions in the medical world on the subject, Ottawa Hospital in Canada agreed to change its menu this week after administrators decided to do something revolutionary: actually eat the same food as their patients.
The experiment lasted for one week, and though the hospital's director of food services claimed the food wasn't horrible to begin with ("The lasagna is actually pretty good," he told the Ottawa Citizen), the administration ultimately agreed that some changes needed to be made.
While the Italian fare at Ottawa Hospital may in fact be decent, its eggs were called "the yellow puck of sadness" by the spouse of one patient, and its overall menu was dubbed "appalling" by another. Now, the hospital, which serves roughly 1,000 patients a day and 1 million meals a year, is hoping to bring its cuisine into the 21st century.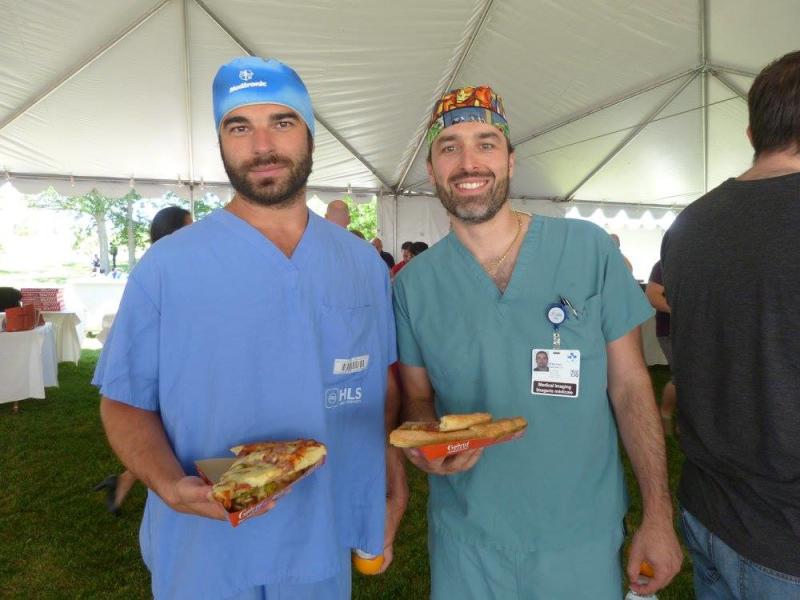 "There is a slow but gaining trend in hospitals providing more nutritious foods and plant-based options, but it certainly isn't the majority at the moment," Karen Smith, a dietician at Barnard Medical Center, told Motherboard. "You need to have physicians being the leaders in this."
As Motherboard points out, the most common reasons for hospitalization in the US have to do with the heart, and the link between those issues and diet and nutrition have been well-documented over the years. And while the food actually cooked up by cafeterias is one problem, hospitals are also home to a disconcerting number of fast-food chains, like McDonald's.
"We hear time and time again of somebody going to the hospital for a heart attack and the next day they're served bacon and eggs for breakfast," Smith said. "That is just not at all in line with what a patient who has just had a heart attack should be having."
[via Motherboard, Ottawa Citizen]