Kit Harington, the British actor famous for playing Jon Snow on Game of Thrones, has a bit of a rocky history with McDonald's. The night before his audition for the HBO series, he got in a fist fight at a McDonald's, attempting to stand up for his girlfriend, but instead walking away with black eye and a bruised ego.
Now, even as Harington has become a huge star, McDonald's continues to torture him. On Friday night, while the actor was appearing in his final performance of the play Doctor Faustus at London's Duke of York's Theatre​, two McDonald's customers—and diehard Jon Snow fans—disturbed the production by loudly munching on a bunch of chicken nuggets and French fries.
Though it remains unclear whether Harington suffered and flashbacks from his fast-food beat down during the performance, Richard Jordan, an award-winning producer who happened to be in the audience, detailed the saga in a scathing essay titled "Is This the Worst West End Audience Ever?" for the Stage.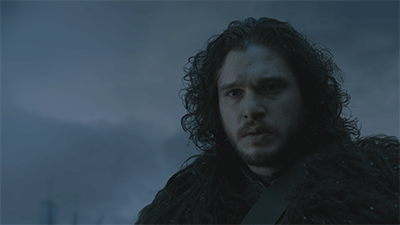 The answer to Jordan's rhetorical question is, of course, "yes." The producer claims that after the show's intermission a couple returned to the theater and "saw nothing wrong in producing from their bag a box of McDonald's Chicken McNuggets and a large side of fries." Still, the fast-food smugglers weren't the only audience members to loudly eat through the performance.
"Munching certainly seemed to be the order of the day," Jordan wrote, with more than a hint of disdain. "The couple to my left ate their way through a large tub of popcorn during Act I, while the couple on my right chomped through a packet of crisps. It was like listening to eating in Dolby Stereo, and sadly at the expense of being able to properly hear the lines being spoken on stage."
Game of Thrones fans—who splurged big bucks to see Jon Snow live'apparently forgot that they weren't watching GoT in their pajamas at home, treating the famed Duke of York's Theatre as their living room and the stage as an HD TV. 
"What amazed me most was this audience, many of them Game of Thrones fans, could see nothing wrong in talking, eating and taking pictures throughout the show—or complaining when asked to stop," Jordan wrote, ultimately leaving the theater disgusted with humanity. "[T]he respect being shown towards the performers on stage seems to be at a low ebb."